Stealth kill mechanism/intro:
In the original game the machete is not for stealth, for the developer, it is something of a last resort for the player to deal with their enemy face to face, man to man; so basically in the original game, the player needs two strikes to kill an enemy, and even you are being lucky and kills a guy with one single blow, the whole groups of their buddies will immediately get alerted and knows the pin point loaction where you're hiding at and It's a shame cause Far Cry 2 has the most advance AI and the most realistic stealth system in the whole FC series, therefore, to "solve" this, I create "Far Cry 2: New Dunia" mod, this time the stealth kill is finally here!
[LINK TO VIDEO DEMONSTRATION]
---
These screenshots were from my stealth play through(which I already machete stealth kill two of their buddies, and they found out their bodies (Now they are searching for me ;D )
---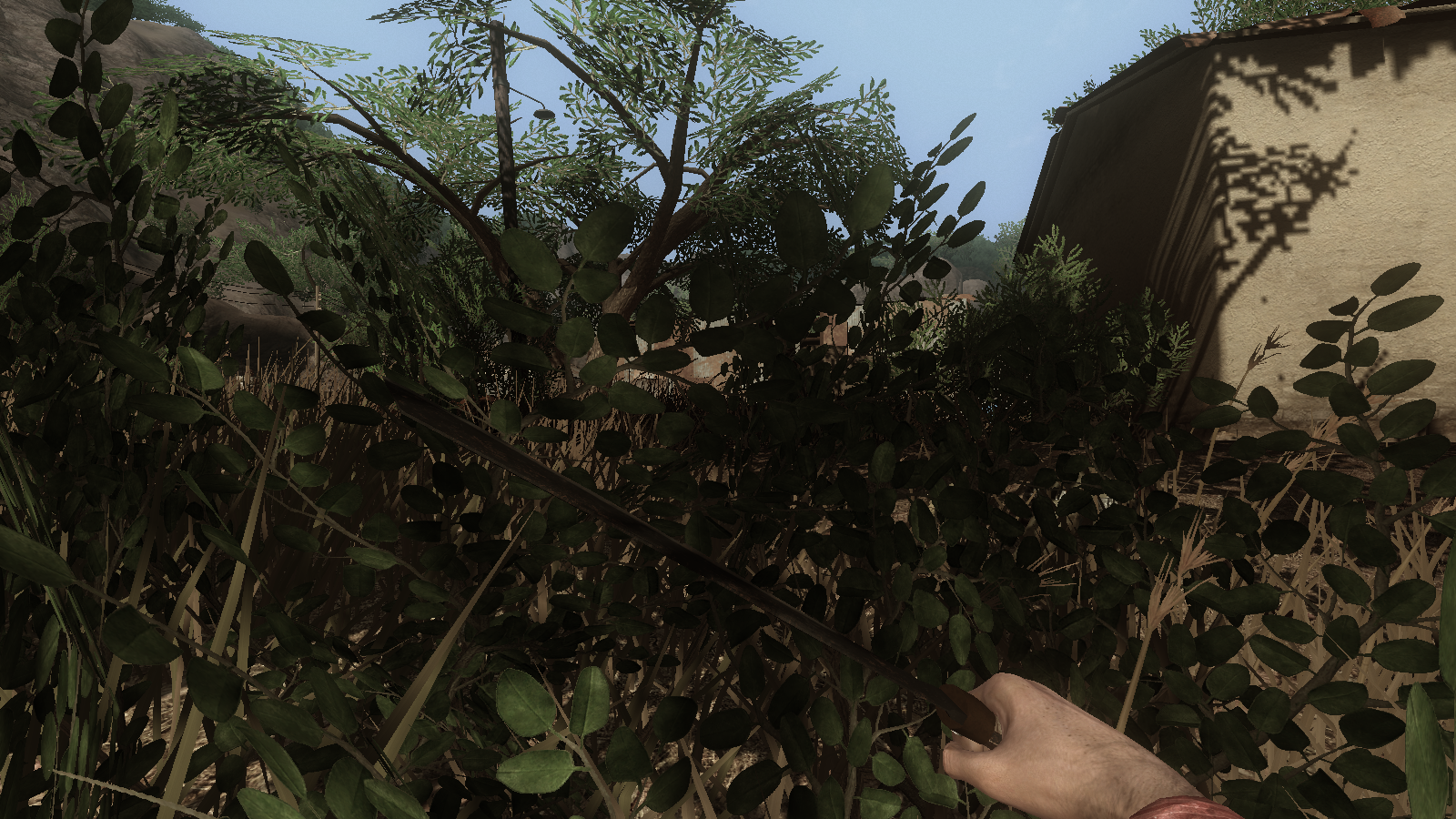 "Now the veges work better than the original game even you haven't bought the camo suit, so hide in the bushes if you need to hide from the enemies. (works even better with player holds still!)"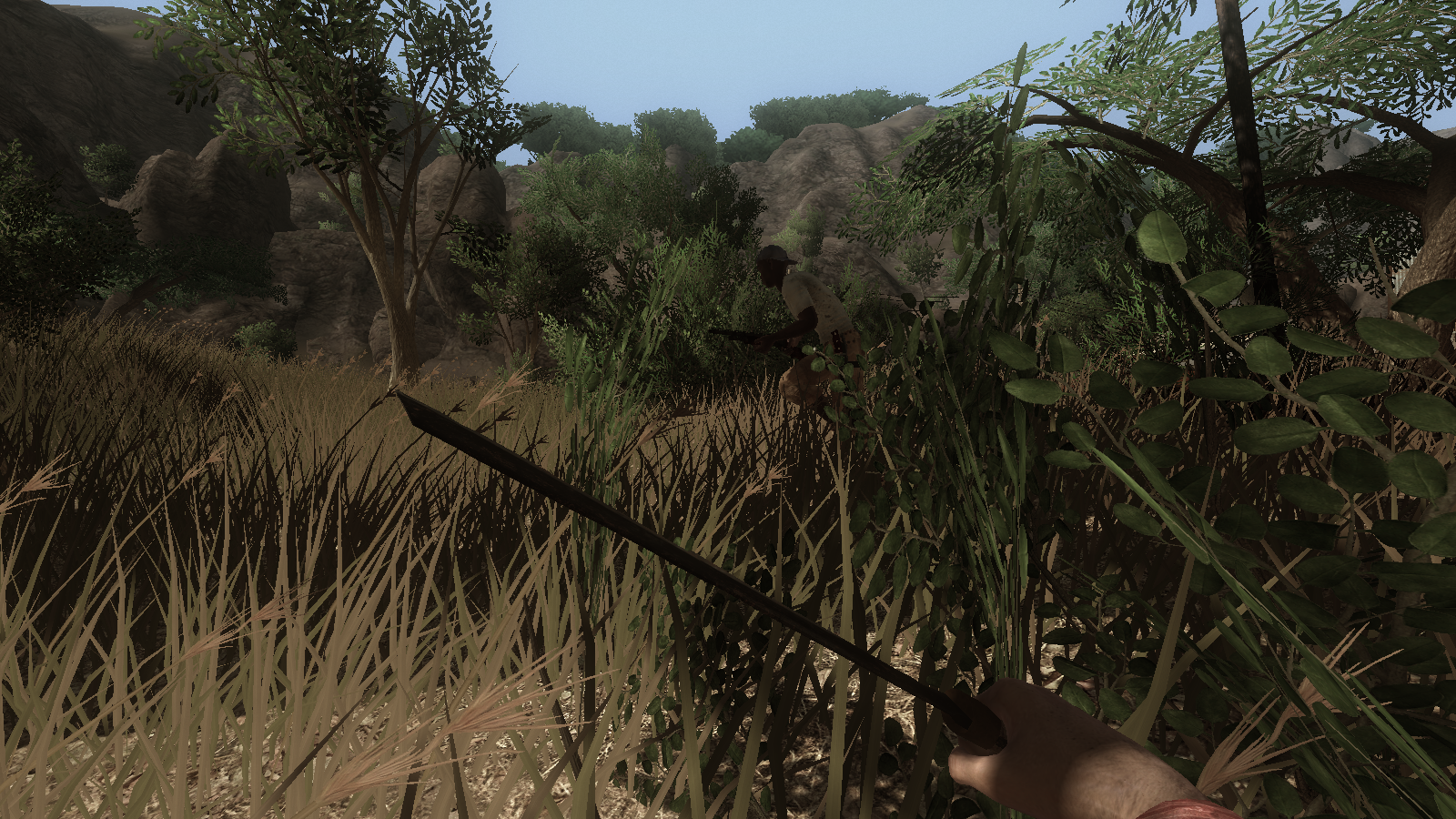 "Fly you fool!"
The V2.0.0 Complete stealth feature
---
The v2.0.0 version introduce a "zoom-in" mechanism for the machete which has these three following benifits:


1.See more clearly
Why bother switch to the map and compass to see better every time? Sometime you just need to concentrate to see things more clearly.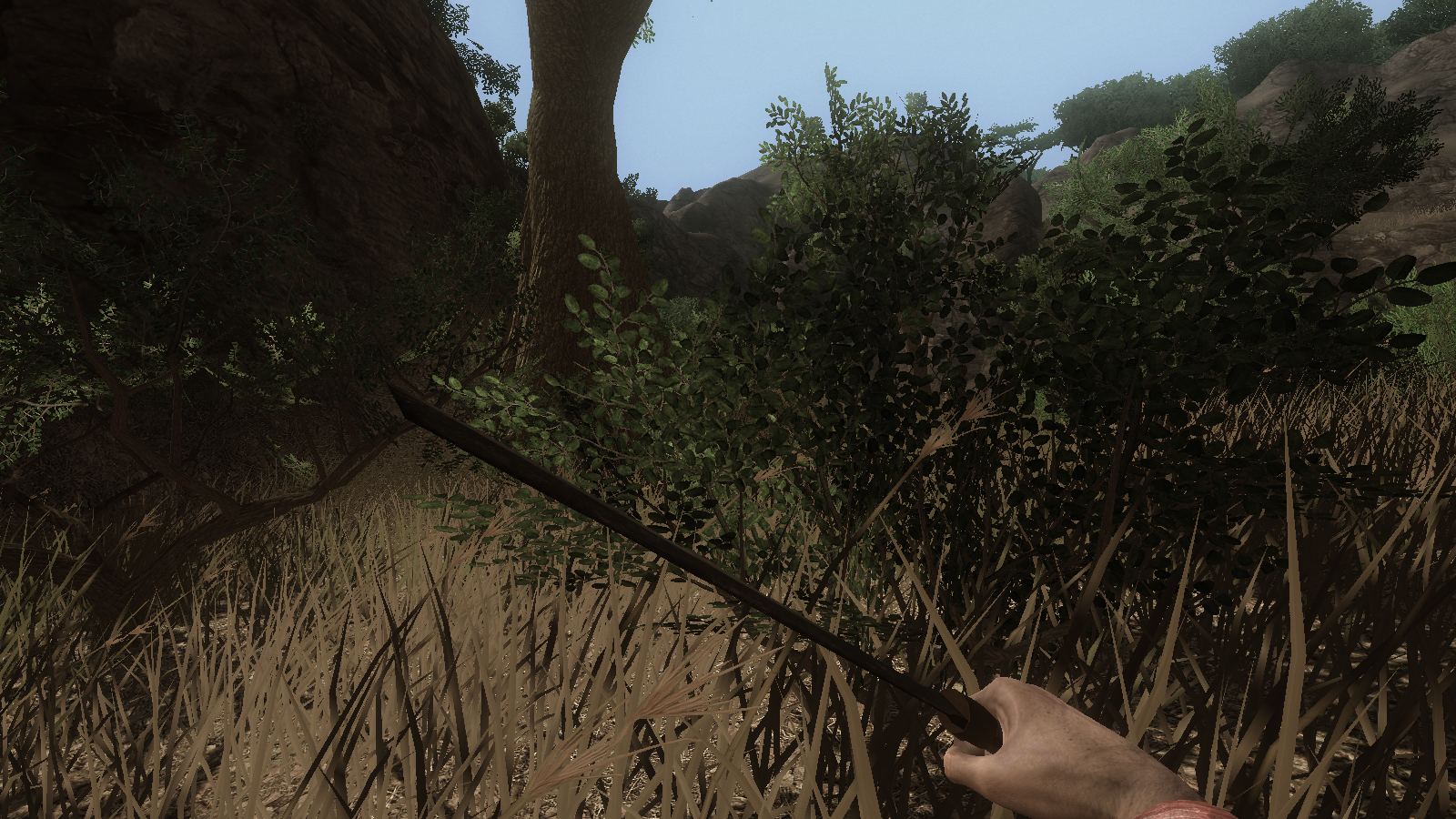 "Original view"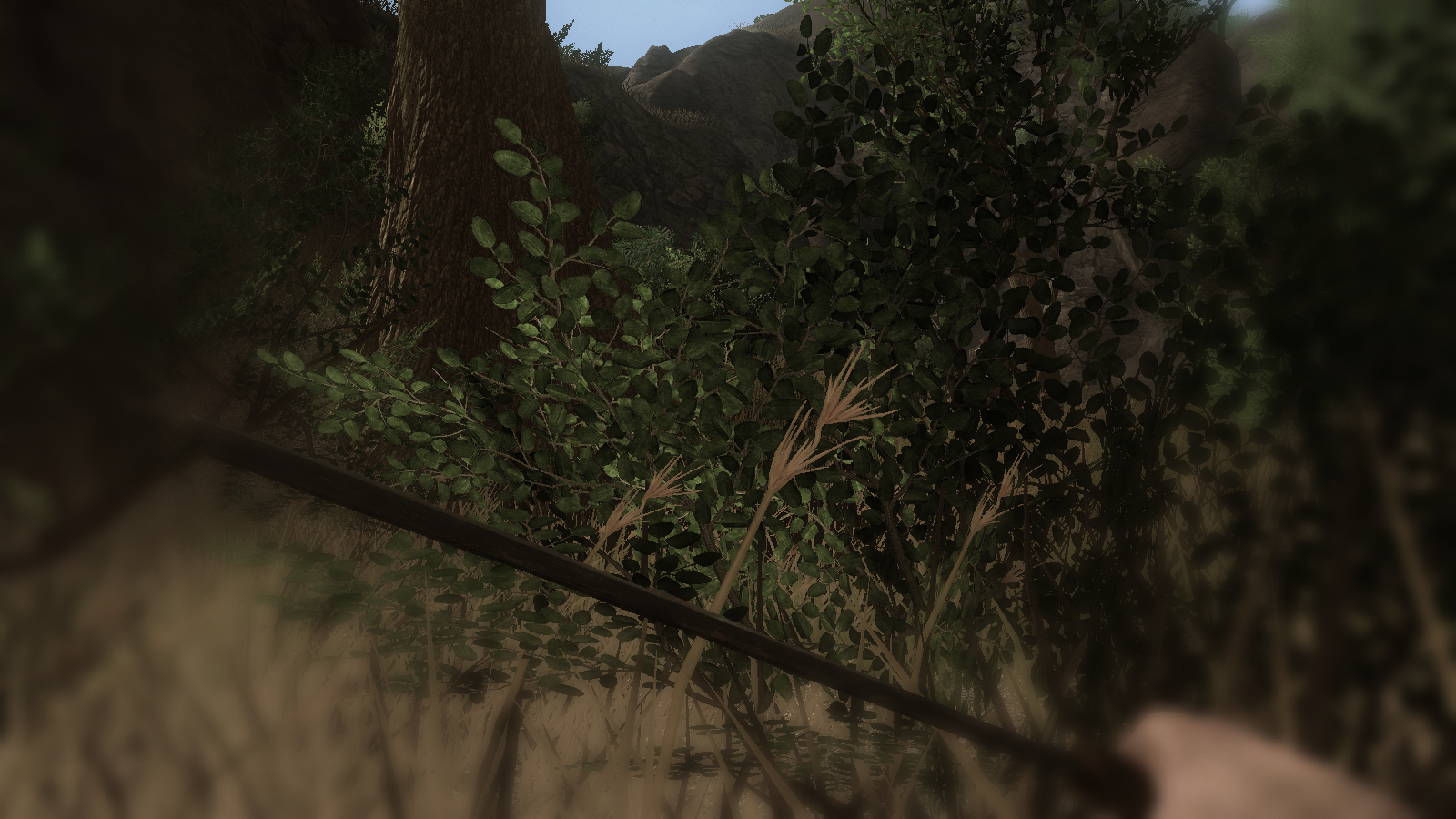 "Zoom-in view"
---
2.Slower movement
When you are concentrated, your movement speed decreased 50% (decrease more when crouching), which is a big advantage when you need to stealth and stay hidden.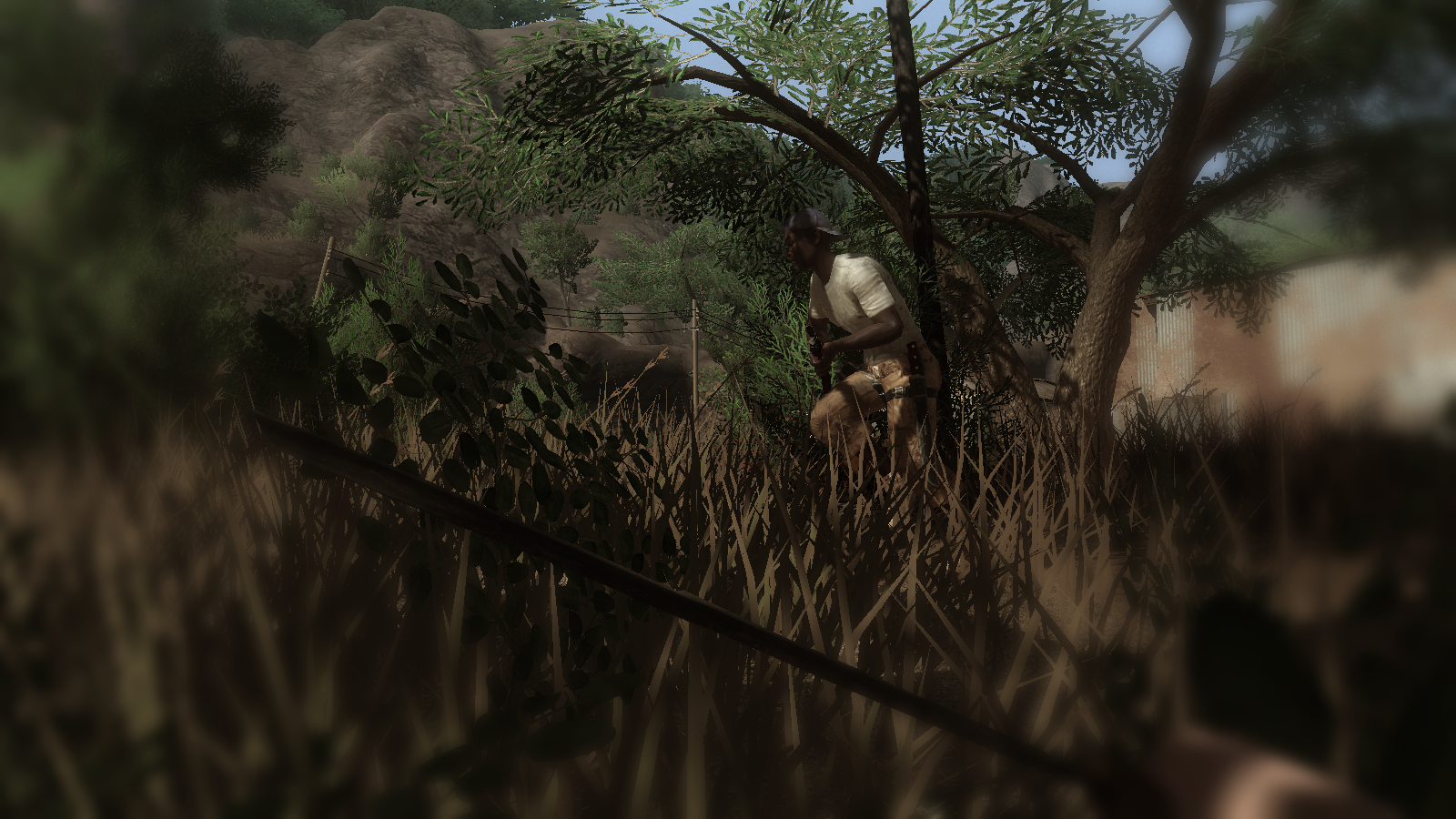 "Slow and steady"
---
3. Know your moment to strike
When the player is in the concentration mode, you can tell if this is the right distance to strike the enemy and achieve a successful stealth kill by looking at the player's hand animation. (which only happens when the player's very close to the enemy without zoom-in in the original game.)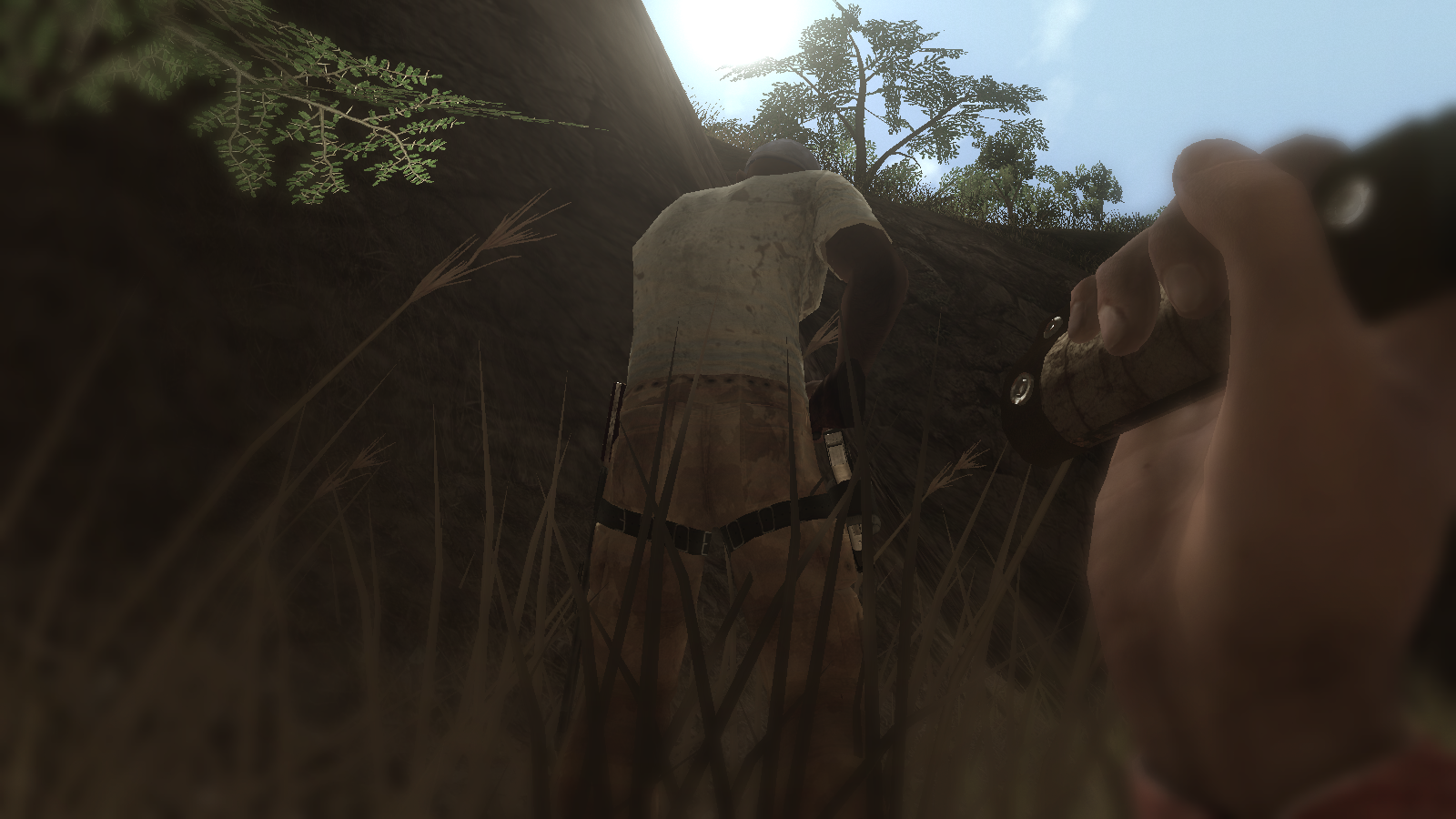 "Nothing personal, man."
---
That's it, hope you enjoy the mod, now boot up the game and go for the hunt! ;)