Hello there. It's The E, with another random update.
The past few months after the release of FS2_Open 3.6.12 were full of interesting developments. Not only did our resident engine guru taylor rewrite the core of the 3D renderer for a bit more efficiency, SCP and Diaspora team member Swifty also took it upon himself to rewrite the HUD system, eliminating several old annoyances (like the ugly stretching that occured whenever someone used a resolution greater than 1024x768) and allowing a greater deal of customizability for modders to use.
This, of course, all in addition to the regular FSO work of bugfixing and enhancements for mission designers.
"This is nice and all? But it's boring managerspeak! Show us some pictures!" I hear you say. And I shall happily oblige.
Using assets from Blue Planet: War in Heaven and the MediaVPs, HLP community member -Sara- created a little mission that demonstrates in a very awesome way just how far the engine has come. Watch and enjoy:
Here's a picture of the HUD, all non-stretchy: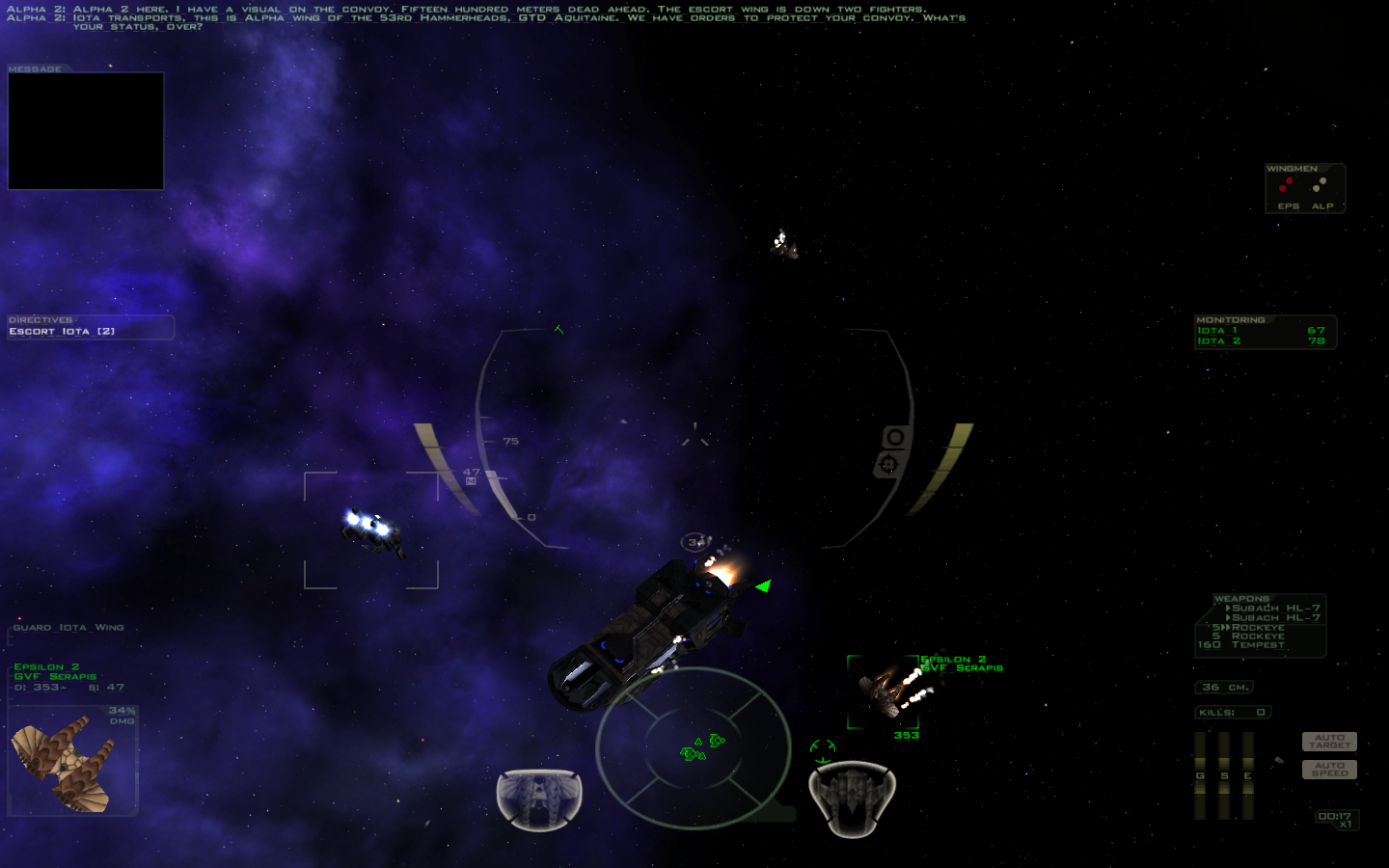 This concludes this small update. If you want to know more, visit Hard-light.net
This is The E, signing off. Have a nice, shooty day.