How far can you throw a spartan?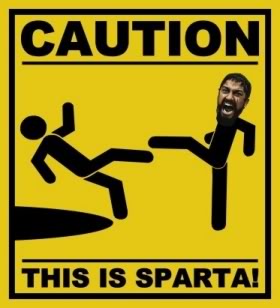 Well I guess that depends on a few things. We're talking about a supposedly massively heavy suit here. However, it always made me wonder why master chief could walk around so casually among lesser armored marines who seem to walk and run at the same pace. I mean, we're talking lower gravity right? Shouldn't these guys be able to, you know, jump around really high and walk at a much faster pace? If master chief is so heavy and gets around just fine, non-armored characters should practically be flying.
At any rate, that came up in one of the recent beta tester reports. Apparently the chief was being sent to the moon and back (well, not literally) when under fire. I thought it was kind of fun actually, but from what I hear from the team and the community it's quite important we keep "kickback" and other forces of combat to a strictly halo-esque style. I never felt Halo was much of a game for realism, and from a code-wise perspective the physics of the game are a little awkward.
Nonetheless, some headway has been made and I can safely say that master chief will not be visiting inter-stellar Burger King restaurants every time a grenade explodes near him... but that's not to say he won't be pushed a bit ;) I've also discovered yet MORE issues with the shotgun (sigh), and PSP testing has yielded some interesting results as well. Will the bugs ever end?
And what about the beta? Everyone keeps asking, and the team keeps responding with the only answer we can: when it's done! I'm not going to lie and say that everything is honky-dory and we're just sitting on the game and keeping it from everyone. I truly don't believe the beta is ready. We need many engine features still, among which hopefully being CSQC. I will quite frankly stress to the team not to release anything until I am absolutely happy with the shape of the code and gameplay. I wouldn't make much of a programmer if I didn't. Just be patient and wait for more blogs from the devs. A summer release of the beta is more than probable. Peace,
Avirox