Hello Creative Builders and Planet Nomads!
We had a big 0.7 update in August and we've had a roadmap announced for the next big one in November (0.8) described in our blog post and put up on our Trello.
Hovercrafts Out Now
In one of the rare occasions in development, we got a feature finished way sooner than expected, and so today, we're launching a 0.7.6 patch with hover-pads.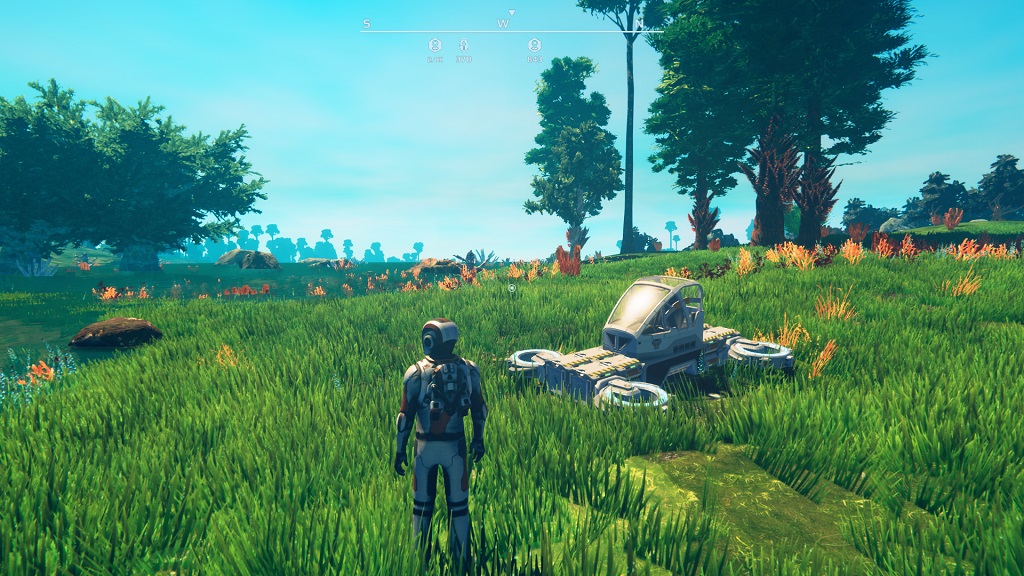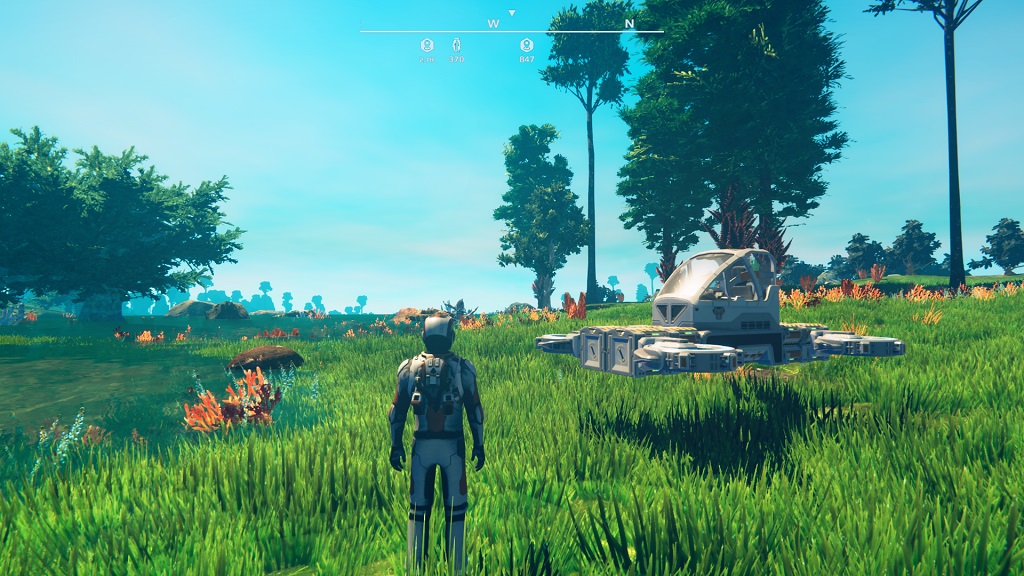 The hover-pads have two modes of use. One that turns them off, when a players leaves the cockpit, and the other Hovering Mode that leaves them on even without player's touch.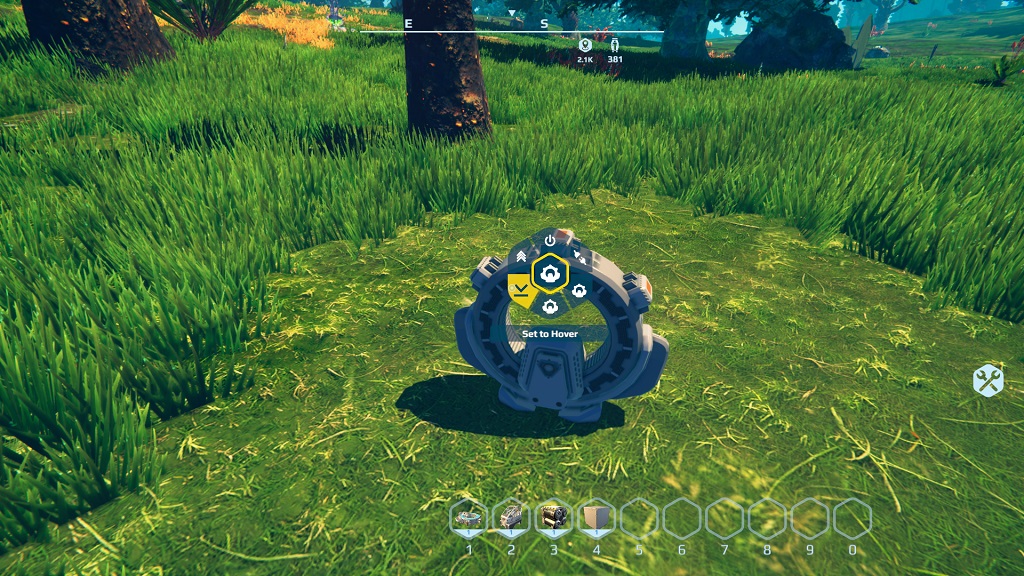 It's all about how you set it in BuildVision. It means, that motors such as the one below are now possible and we expect the marvelous community of Nomads to put it to good use.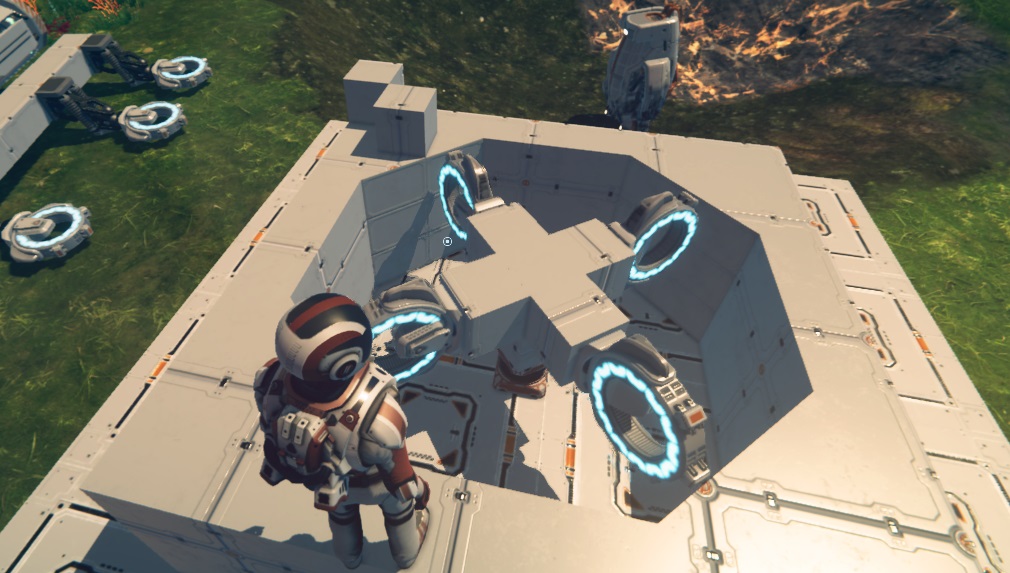 How's the Next Big Update Looking and What's it About?
The 0.8 is about bringing the PN experience tightly together. We're addressing the most pressing issues - making the electric system more user-friendly with switchboards and central control, providing better power source to light-weight vehicles, opening up planetary and difficulty customization, and introducing monuments.
Batteries and Switchboards
The current batteries are hard to recharge and need to be turned off manually as their lose capacity over time regardless of
their actual power output. No more of that. Thre are two major changes
coming - batteries will become proper accumulators and can be charged directly by connecting them to generators (and the either getting charged when there's enough power in the grid or supplying power if there's not enough).
The Workings of the New Energy System and Batteries
Imagine you arrive at your base with a rover and want to recharge its batteries.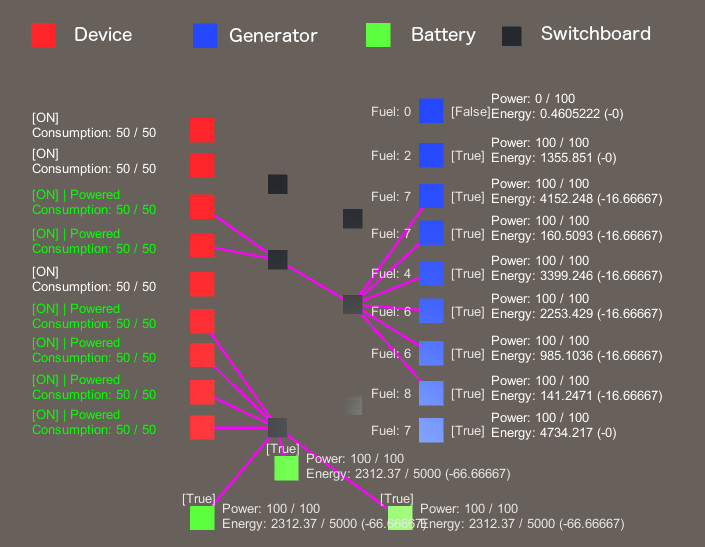 You simply connect the rover's switch-board to the base's power supply grid with uranium generators.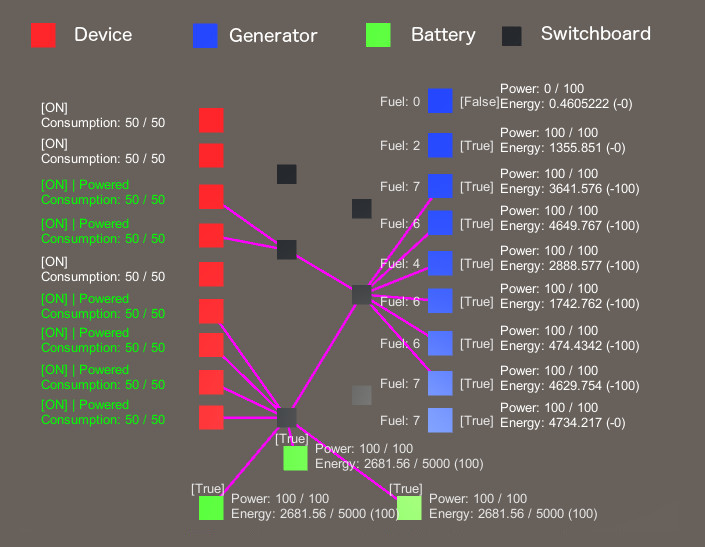 Once the batteries are recharged, they switch to a standby mode, ready for another trip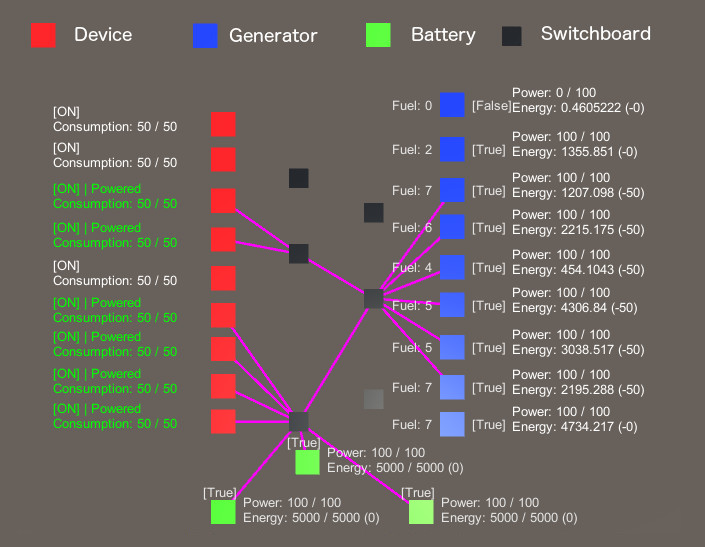 Big Wheels & Suspension
Heavy vehicles and mobile bases got their share of love already too, with the addition of bigger wheels and bigger suspensions.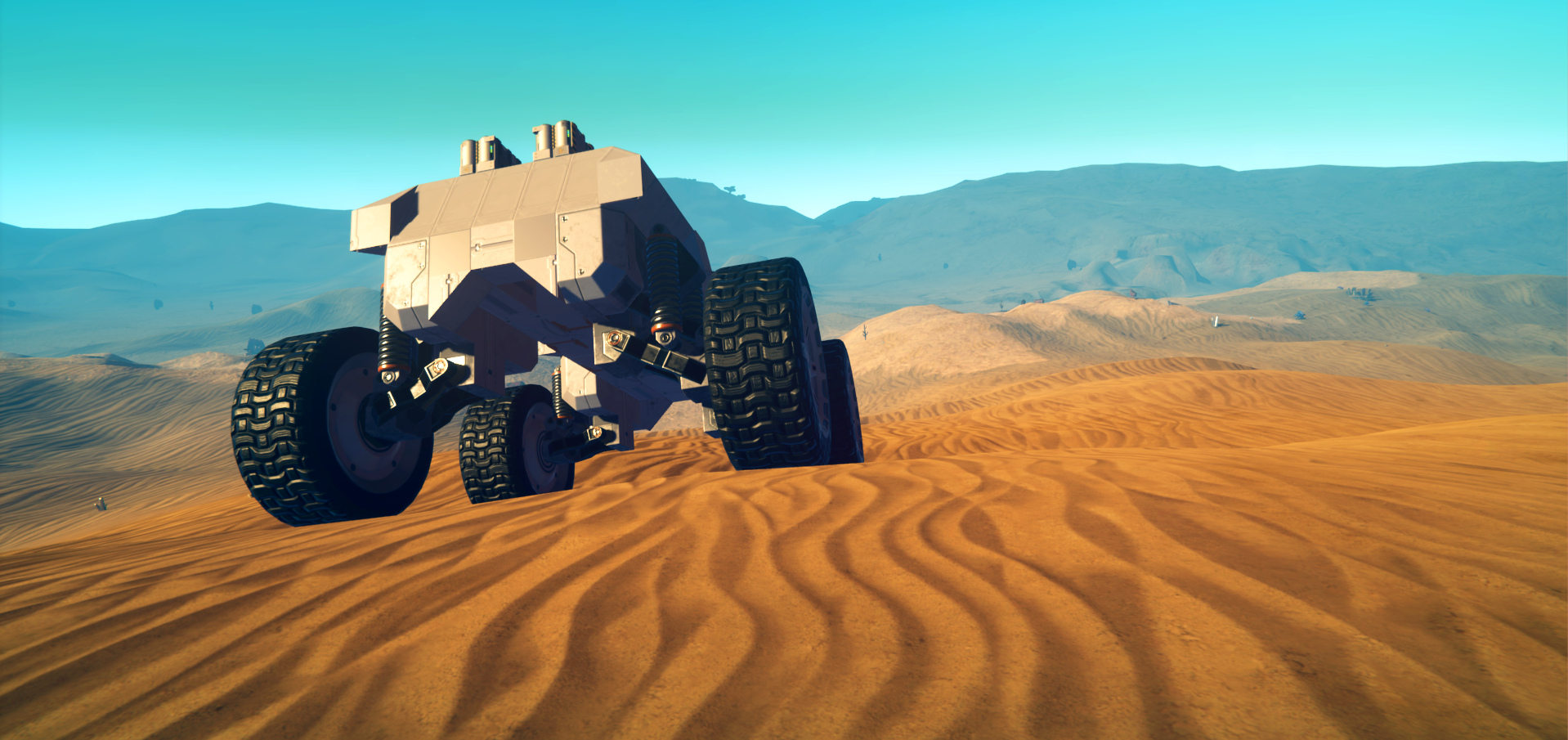 Planetary and Difficulty Customization
From the start we had trouble balancing - not anymore - in the 0.8 we'll introduce planetary and difficulty settings so players can customise their sandbox experience to fit their playstyle.
Planet size (up to 64 km in diameter)
Water height and therefore the amount of water bodies
Mountainousness - probably not a word, but you get the idea
Day and night length
Frequency of rain and snow
Aggression of animals
Density of animal nests on the planet
Attribute degeneration speed
Damage tresholds for various effects
Quests and Tutorial and Making the Game More Accessible
After sitting down and carefully analyzing the low ratings on Steam, we found out the majority of negative reviews is caused by a very steep onboarding process. For this reason, we are working on a new beginning for the game, one that will grab players' attention right from the start and lead it for a while.
Unity 2017 and 3rd Optimization Round
It might sound strange for some that Planet Nomads still runs on 5.6 version of Unity, but that's because it uses a heavily customized build of Unity, and updating is a bit more complicated for PN. Nonetheless, we've invested the several dozen needed hours in order to make the performance of the game go up.
Planetary Map
One feature connected with the upcoming monuments is a mapping system.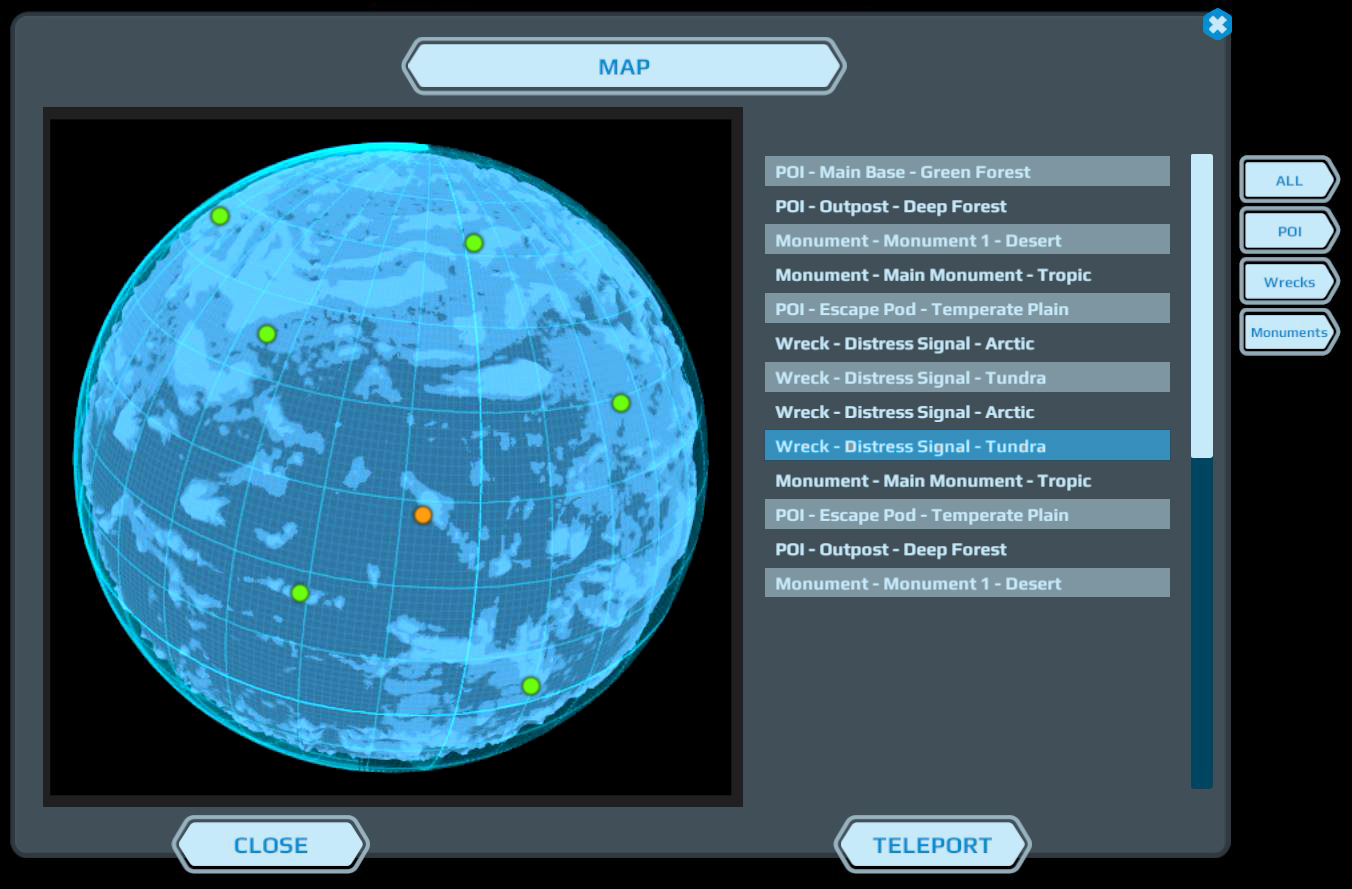 The work on monuments is nearly finished and we'll soon reveal their secret. Check the numerous videos and screenshots of Planet Nomads on Steam.
Thanks for reading.
-Craneballs