Hello!
A lot has been going on with game engines lately. People are talking about how UE4 and Source 2 have gone free, Unity 5 has been released, and Crytek is running out of money. The only really important news for me is the release of Unity 5, since Black Dreams is made with Unity 4. I thought I'd update the game to a Unity 5 project, fix some bugs and use the new lighting to make the game look better. Sounds good, right?
Well, turns out it wasn't such a good idea after all. When updating the project, I didn't consider the changes to the scripting API. I ended up getting thousands (yes thousands) of errors from scripts, shaders, plug-ins, even the physics engine threw errors! Now, pretty much everything is broken. Basically, if I wanted the game to work with Unity 5, the easiest thing would be to just start over and remake the entire game. From scratch.
Because of all this chaos, I probably won't release any updates to the game. At least not any time soon. Luckily, I'm not Ubisoft, so the released game isn't completely broken, and it doesn't require a million patches to become playable. With that said, I know people are having trouble with the chair puzzle. If you are one of those people, then listen carefully.
When I was working on the game, I noticed a slight… exploit. An exploit that allows you to skip a certain part of a certain level. I was going to remove it, but decided to leave it there in case anyone wanted to do a speedrun. Please have a look at the gif below and you'll see what I mean.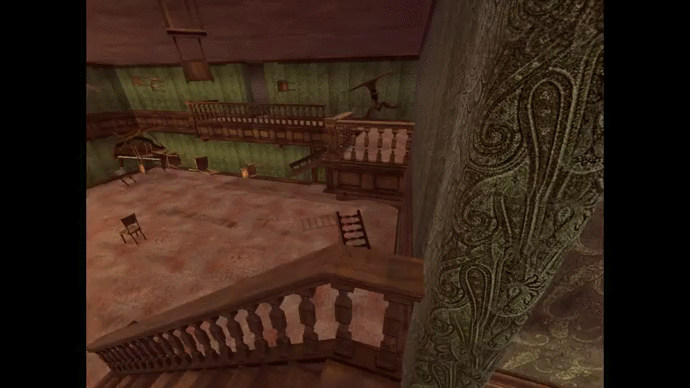 So if you think the chair puzzle is too hard, just do that. :D
Anyway, to fellow Unity devs, make sure you backup your projects before upgrading them to Unity 5. I guess 1.0 will be the final version of Black Dreams, then. A bit sad, because there were a few things I wanted to add to it. With that said, it's still just as spooky as before, and you can still get it from itch.io and Desura. I'm very grateful for all purchases.
Well, I guess that's it for now. So long and thanks for all the fish!