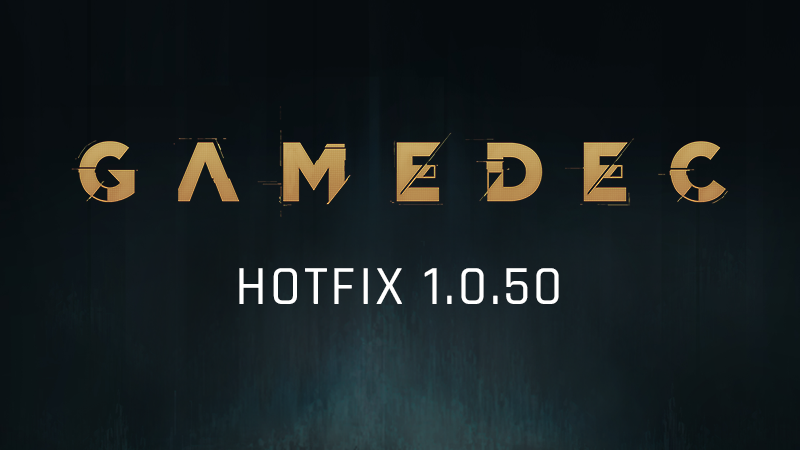 Today's patch should resolve the critical language issues we have found. We've uploaded the newest dialogue lines, but in case something has trouble loading, the default branch was switched from Polish to English. We do not anticipate that as something that might happen, but if somehow it would, it's easier to go with English instead of "chrząszcz brzmi w trzcinie, tu i ówdzie" 😉

That doesn't mean we're going to stop there, oh no. We've planned three major patches for 2021, with additional content set for 2022. You can see the roadmap below: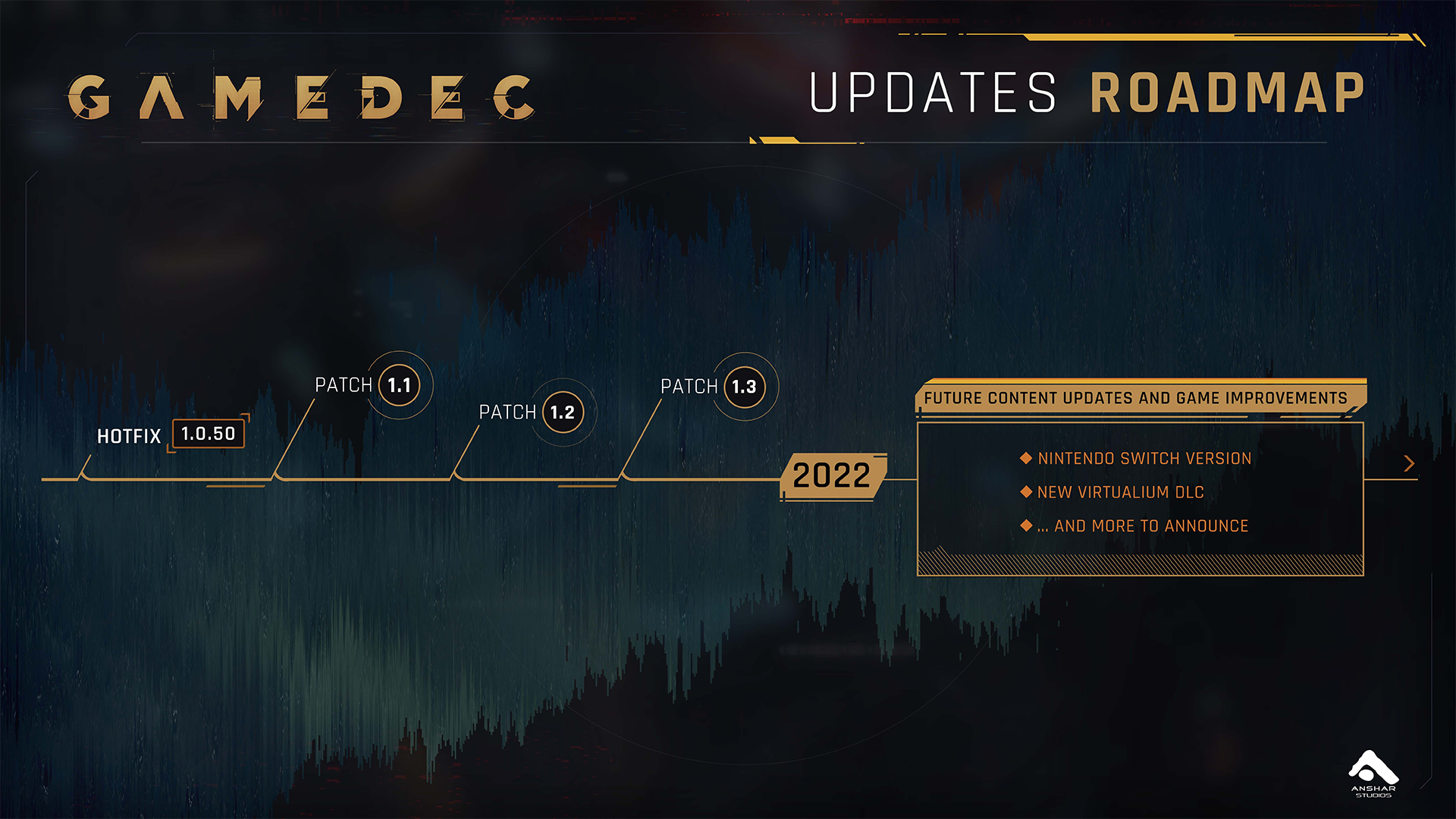 As for the 1.0.50 patch, here's what we've fixed: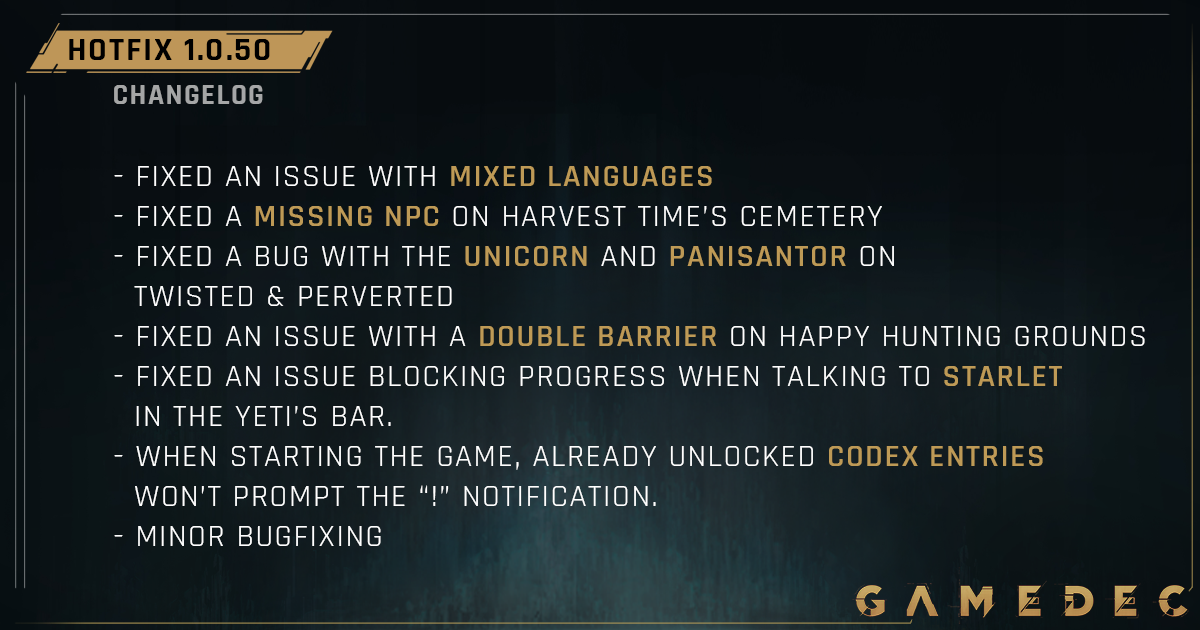 Fixed a bug with a Diginet in AM.
Fixed a missing NPC on Harvest Time's cemetery.
Fixed a bug with the Unicorn on Twisted & Perverted.
Fixed a bug with Panisantor on Twisted & Perverted.
Fixed an issue with mixed languages in the controls settings.
Fixed an issue with a double barrier on Happy Hunting Grounds.
Fixed an issue with mouse control when you had the controller connected.
Killing an NPC to get a higher level in Twisted & Perverted won't block out the dialogue needed to proceed.
Minor fixes on Yeti's bar.
Fixed an issue with lockpicking the Knight's Code vault.
Fixed the initial CGI intro's volume.
Fixed an issue blocking progress when talking to Starlet in the Yeti's bar.
Fixed a conversation bug when talking to an NPC on Knight's Code bridge.
Resolved the codex sorting issue.
When starting the game, already unlocked codex entries won't prompt the "!" notification.
The Dogman will not block the AM dialogue anymore
Resolved the issue with Nanette dialogue dead-end on Harvest Time's end-scene
Fixed the unlocalized settings menu for the Simplified Chinese
Fixed the interaction with Lord's dresser in Knight's Code
Fixed the issue with resetting the clock while closing the rifts if the player decided to save the game at this point.
Fixed the issue when you interrupt Tankred's and Delia's dialogue, resulting in no further interaction available.

In this patch, we primarily focused on patching community-reported bugs and finally resolving language issues.

A message to our German friends - we are still testing your language version. The number of missing lines was higher than we expected, so we want to fix everything before shipping the update. The full patch is undergoing LQA testing and will be uploaded next week. If you encounter bugs, please let us know, and we'll fix them ASAP.

We understand that the premiere might be frustrating because of bugs and localization issues. Still, we're grateful for every feedback from our community. That shows us that you care about Gamedec as much as we do :)

Take care and stay safe!
Team Gamedec