Hi everyone, I just wanted to put up a quick post regarding the latest major patch and DLC release (Horse Lords) for CKII. Pharaohs & Consuls will require all major DLC content (gameplay expansions etc) to function at it's fullest.
(As I'd like the full range of possible gameplay potential for the mod) I updated the mod almost completely today with the new patch and content and have a few interface.gfx things to clean up and ensure the new cultural city graphics are working properly but to showcase my progress on ensuring the mod stays up to date and incorporates the new gameplay features of CKII Horse Lords etc.
I have a screenshot here of the new trade route system being implemented in a prototype fashion in the Mediterranean (of course the routes and number of them will be developed much further).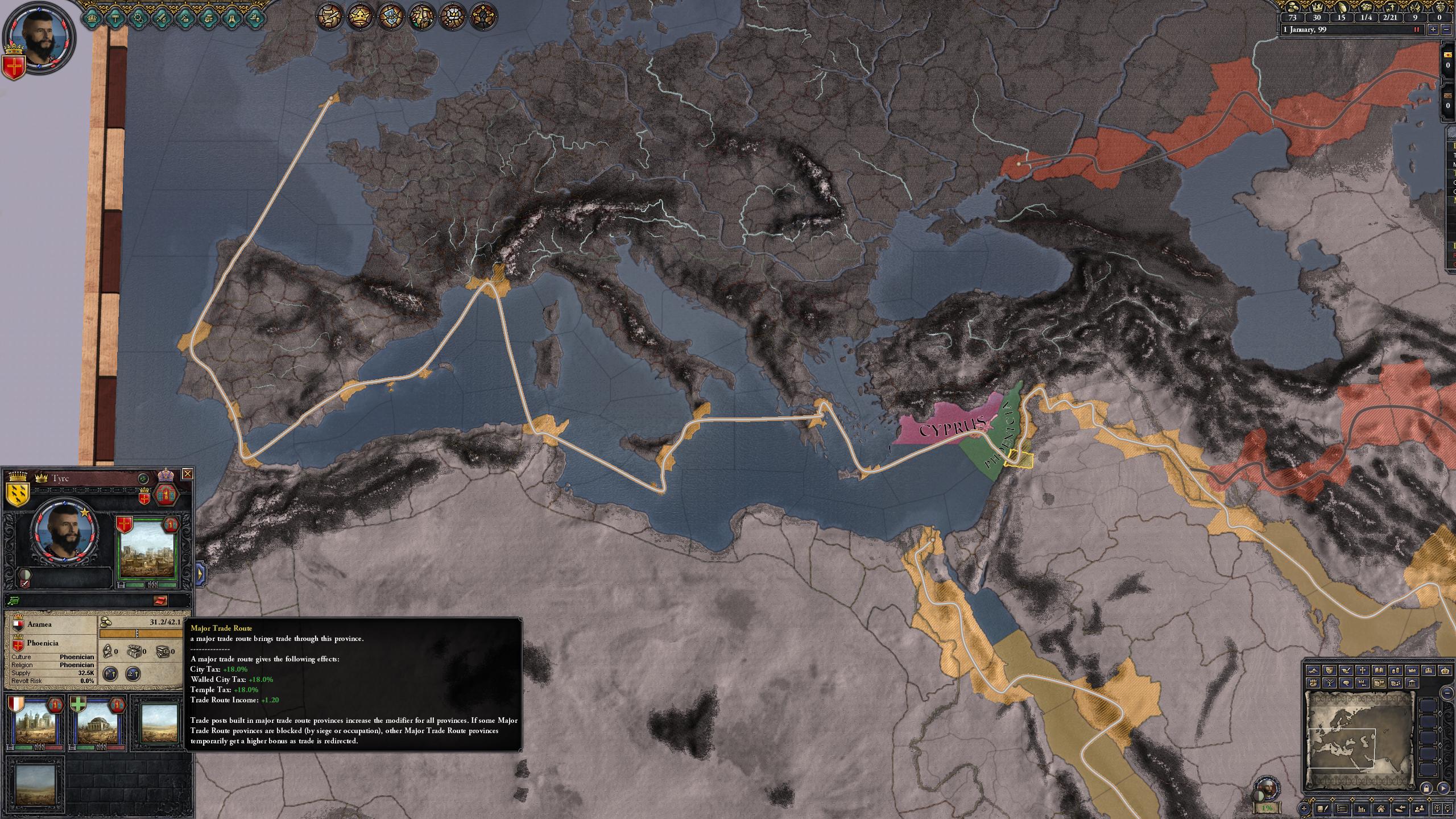 In addition, the new governments system is being modified and overhauled to better fit the time period although I am very open to suggestions and input on that subject. I will post the link here to take official suggestions or concept for the nomad government type as I currently feel that I would like to see it as more representative of mobile tribes/nomads instead of a strictly steppes culture, so basically it would be used to represent unsettled peoples or cultures at specific times and dates etc. ( an example of this would be the Boii during their migratory period or perhaps the belgae etc )
I am 100% open to feedback on the topic as well as any other ideas or concepts regarding government implementations. Here is the mod link on the forums -> CKII: Paradox Interactive modding forums - post suggestions/concepts here
Here is a quick close up of the same character (fictional Phoenician ruler of Tyre at the 653 BC bookmark) to show the current WIP status of the new government system. (Phoenician cultural appropriate title hasn't been localized in this version yet)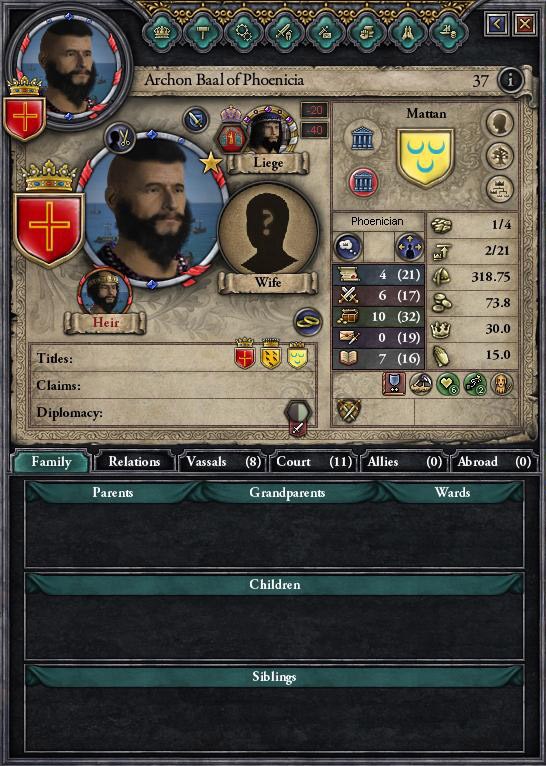 I did announce last time that I would post an Interesting Historical Character profile and I haven't had a chance recently to fulfill that announcement, I haven't had a stable internet for a few weeks now (new service installed as of this last thursday thankfully) so I will provide that post although very late and I do hope you enjoy it and also that you are all enjoying the new additions to crusader kings II!