I've read articles on game development often, and I constantly read about 'making projects simpler'. I took this in mind when I came across the idea of 'W'. Originally an idea by 'ninjadave', I tossed him an e-mail and wanted to greatly expand on the idea. He said sure, so here I am!
'W' is a play on words. Since the letter 'W' comes from double-u, the title is intended to be two U's.
The real title is 'Unknown Unknown', or 'W' for short. (Get it?)
To quote Donald Rumsfield on Unknown Unknowns:
Donald wrote: There are known knowns. These are things we know that we know. There are
known unknowns. That is to say, there are things that we now know we
don't know. But there are also unknown unknowns. These are things we do
not know we don't know.
When this idea was first proposed, 'Shadow of the Colossus' was brought up, as the player had to conquer large monsters. Large monsters go back to the beginnings of things, since even in the early ages, if a warrior would defeat some horrific beast they would be a hero.
To be blunt it really goes down to the character develops skill/talent/power and takes that to defeat the big bad boss that lives in a cave, which is a tremendous payoff for all that hard work of developing skill/talent/power, so quite an accomplishment.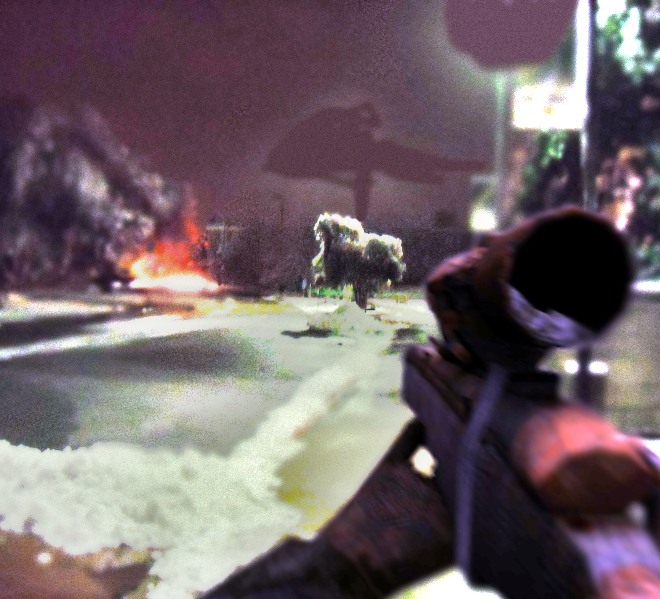 Original Concept of 'W' by 'ninjadave'
So I concluded that obstacles in W needed to be 'well worth the effort'.
Following what I said earlier on a simple project, I decided to follow 'a reckless disregard for gravity''s advice. Instead of making graphics unrealistic though, I decided to follow up on making the graphics different.
I'm trying to be vague to a limit here, since the project is about the player not fully understanding the world of W.