Feed the fish with the old mockup!
Bullshot (2nd Version)
We now have a better and prettier version, which we are happy to present to you. You can probably see the qualitative difference right away. Individual assets will most likely have to be changed before the final game, but this picture gives a good insight into the basic layout.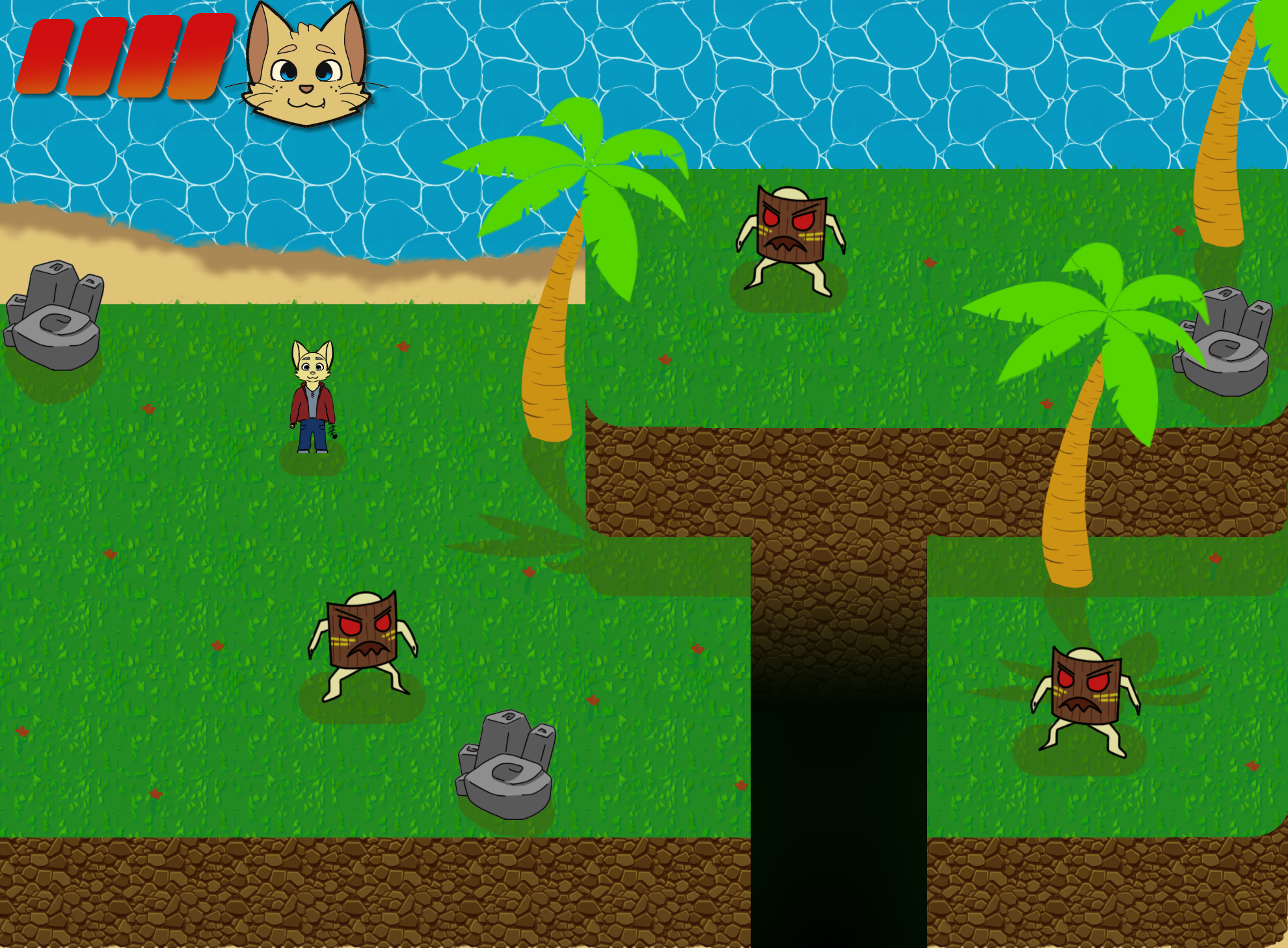 We're going to have to rework the character design a bit as it's too serious for the age group and doesn't really fit the overall picture in terms of size.
Maybe next week we can show you a final design!
In addition, the palm trees are still very flat and not very practical, which is why they are still in the first design version. The tiles will probably be able to remain similar.
News:
Our artist is currently working on the final character design.
Our game designer is working on the level design.
But we have bigger news for our programmer:
He was able to make the character jump now even if it doesnt work that good and causes some bugs with the layers he made a good progress this week!