Climb the Jacob's letter and come on board for more news!
Bullshot (First Version)

This time we finally can show you a small peek into the look of the game. This is designed by the Game Designer using stock graphics and is used to give the team an idea how to continue working on the game properly because we had some misunderstandigs that were solved after designing this one.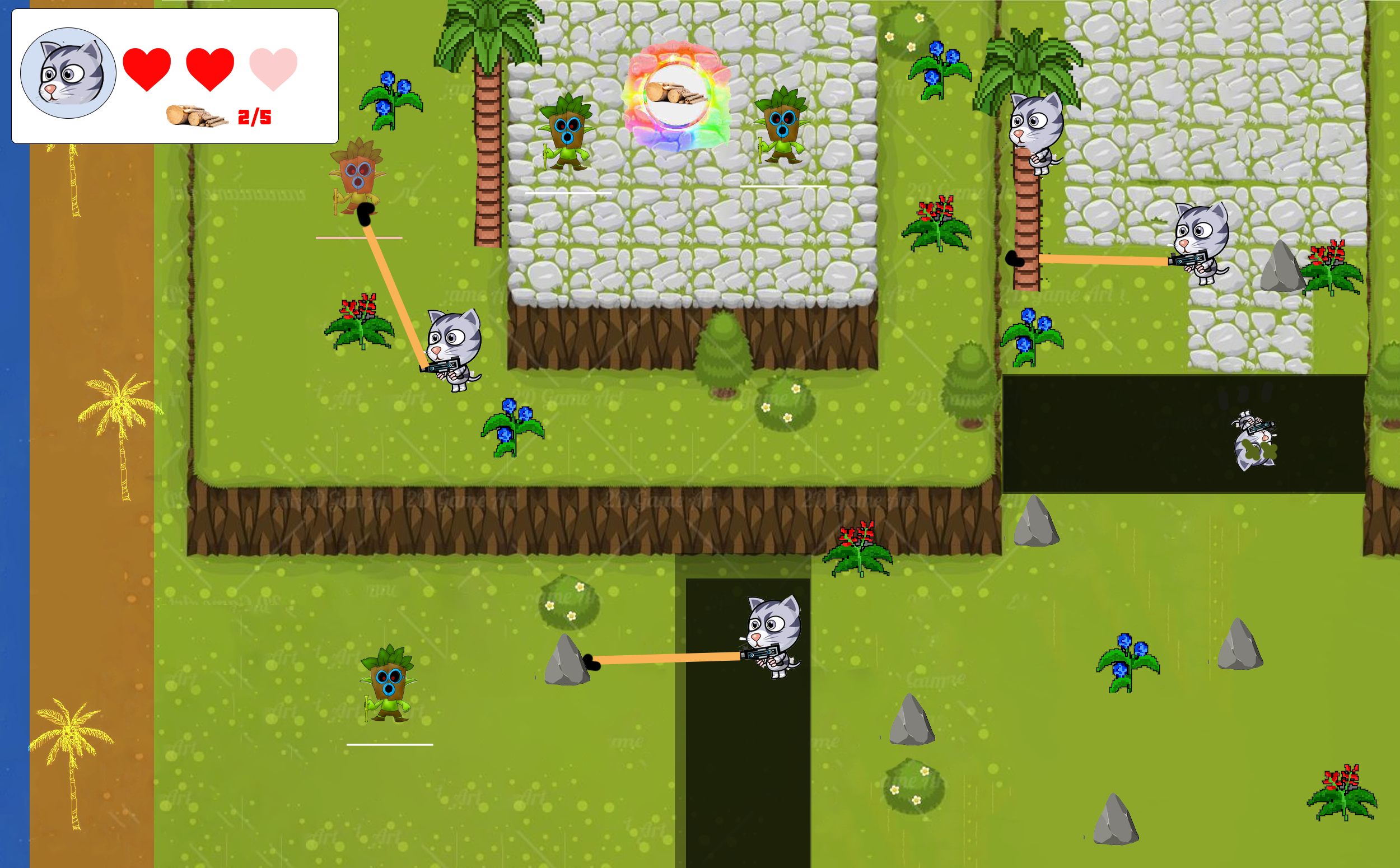 This Bullshot shows all the mechanics at one picture. We have our main character in various situations, we show that the cat can die from the abysses, we have rocks to hook, trees to climb, enemies to shoot at and even a collectible that is protected by the enemies. It should give you a proper look how you will play the game.
However for the next log we are planning to release a more appealing and professional version.

News:
Our artists works now on a better bullshot, in which he will already design the tiles for the environment, the rocks and the trees. For the final character design we have some ideas that we can show next week!
Our programmer is still working on the climbing mechanic, which causes more problems then we thought :(.