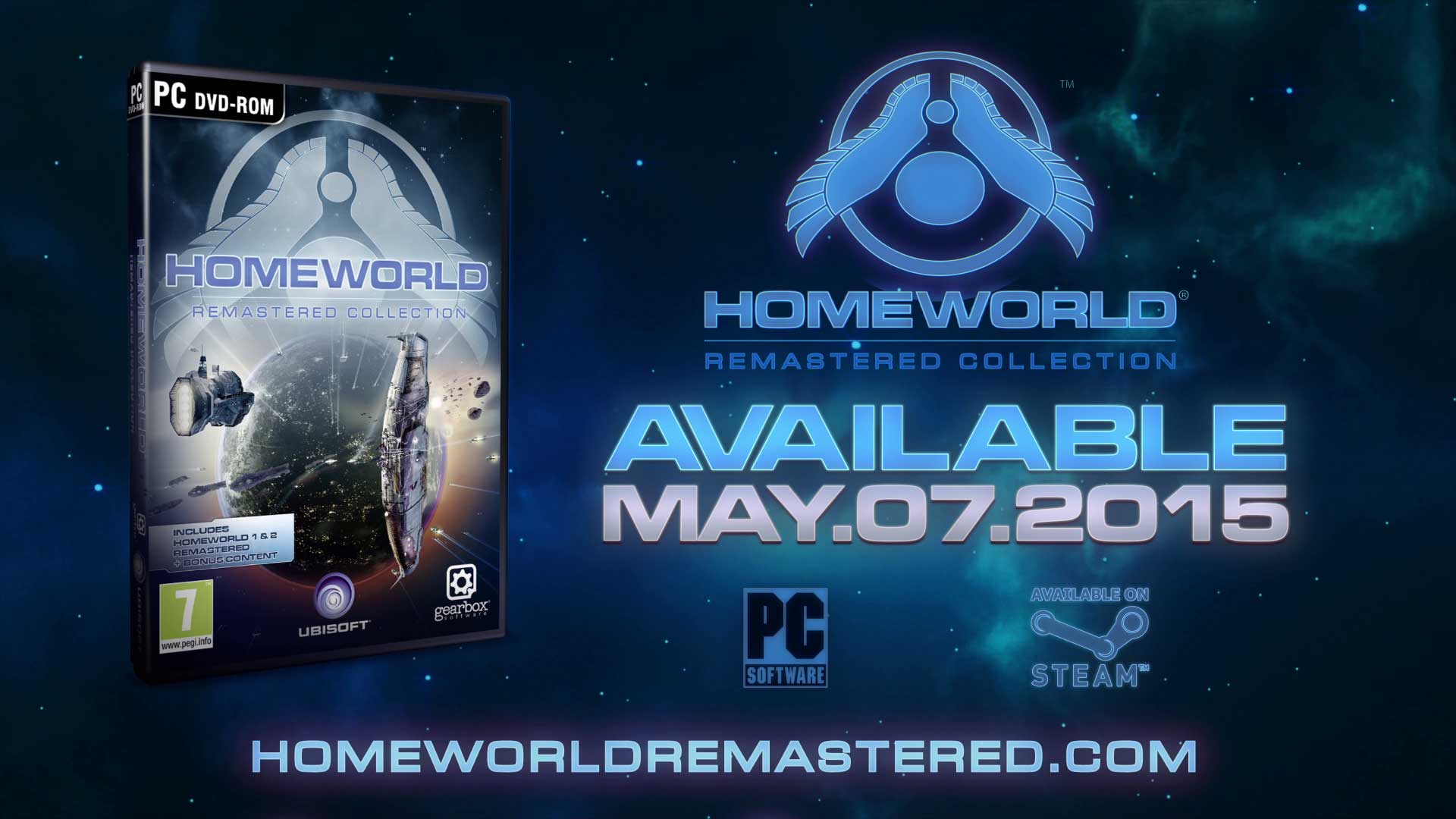 Command line Green! Thanks to Ubisoft, The boxed retail version of Homeworld Remastered Collection is now available for purchase in Europe, Australia, New Zealand and more, at your local retailer. Contrary to some rumors, this release is not, in anyway, associated with Steam. That means you'll need to download mods without the Steam workshop, update your game and play online with Shift (Gearbox's Online network).
Homeworld: Remastered Collection - EMEA Retail Launch Trailer
You can check to see if GAME ships to your country right here. Or pick up your copy locally at one of the links below (most important retailers, other local ones should sell the game as well).
As a free bonus, the retail version of Homeworld Remastered Collection also includes additional bonus items, including digital versions of the Homeworld Remastered Soundtrack and Homeworld 2 Remastered Soundtrack plus a digital art book.