Holdfast: Nations At War has been released on Early Access! Have a look at what's to come. The development roadmap details a list of new features and improvements upon existing ones that you'll be seeing get into the game.
Early Access will be used for its intended purpose; allowing the community to become directly involved in the development of the game and helping to fund further development.
Holdfast: Nations At War - Steam Early Access Alpha
Holdfast: Nations At War is still under active development (and will be for some time).
This Alpha state means that some features and content are not in their final form. Improvements are ongoing for the core mechanics of the game such as the melee and naval combat along with player count optimisations. On top of this base we also planning on the inclusion of new features such as cavalry, new factions and maps.
These features have been the most-requested additions to the game in our draw-down period. We hope that this shows that we are listening to you and mapping development accordingly!
You can view the development roadmap here.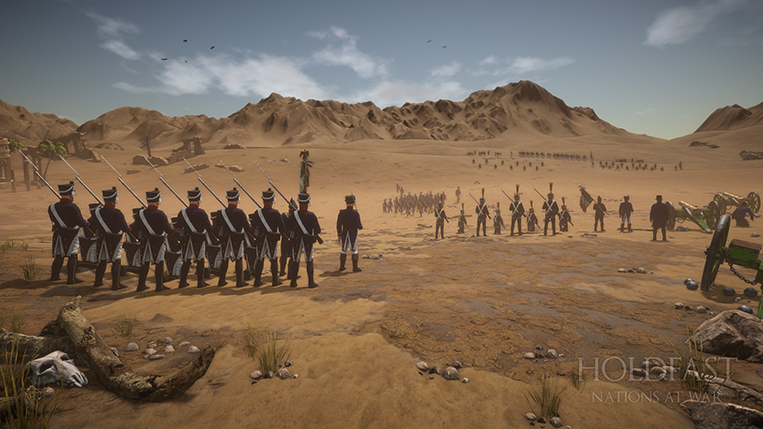 Once again thank you for all of your support from all of us on the Holdfast: NaW team,
- Peter, Andrew, Julian, Andreas, Cameron & Tassilo
Anvil Game Studios