An update for Hobo Life has released!
After the release of Hobo Life we've noticed that the mod had a few bugs and people got confused in a few places, but all of that has been fixed (hopefully). You can find the changelog at the mod's description.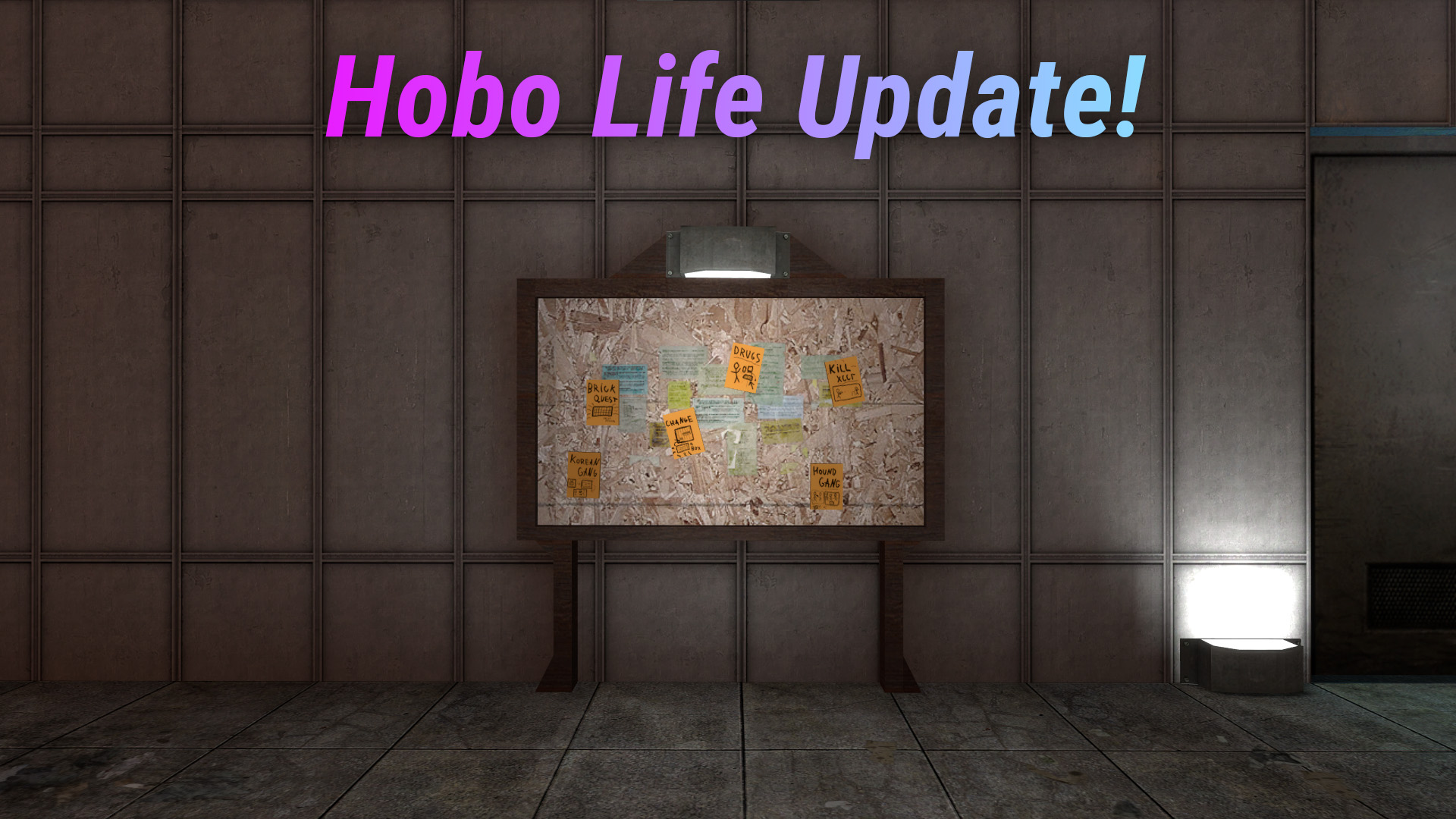 For regular updates join our Discord server.