Hey guys, just posting to say, HLT is not dead! It's very much alive and kicking and theres a lot more for me to show you guys :)
First of all, heres a little bit of history about the project. Initially the mod was started by myself around about november last year, then was integrated into my final year project at university. Now that I have finished and graduated, HLT is back to being my own pet project while looking for work.
There has been a lot of revamping of the game mechanics, a lot of the code has been rewritten, and I'm adding new code every day.
Now thats sorted, on to the pics!!
Here is a pic that a buddy of mine who devs another mod came up with, as an idea for the art style of HLT. The grid you see here is a texture overlayed across the map, rather than the grid being made up of brushes. Sexy, no? :P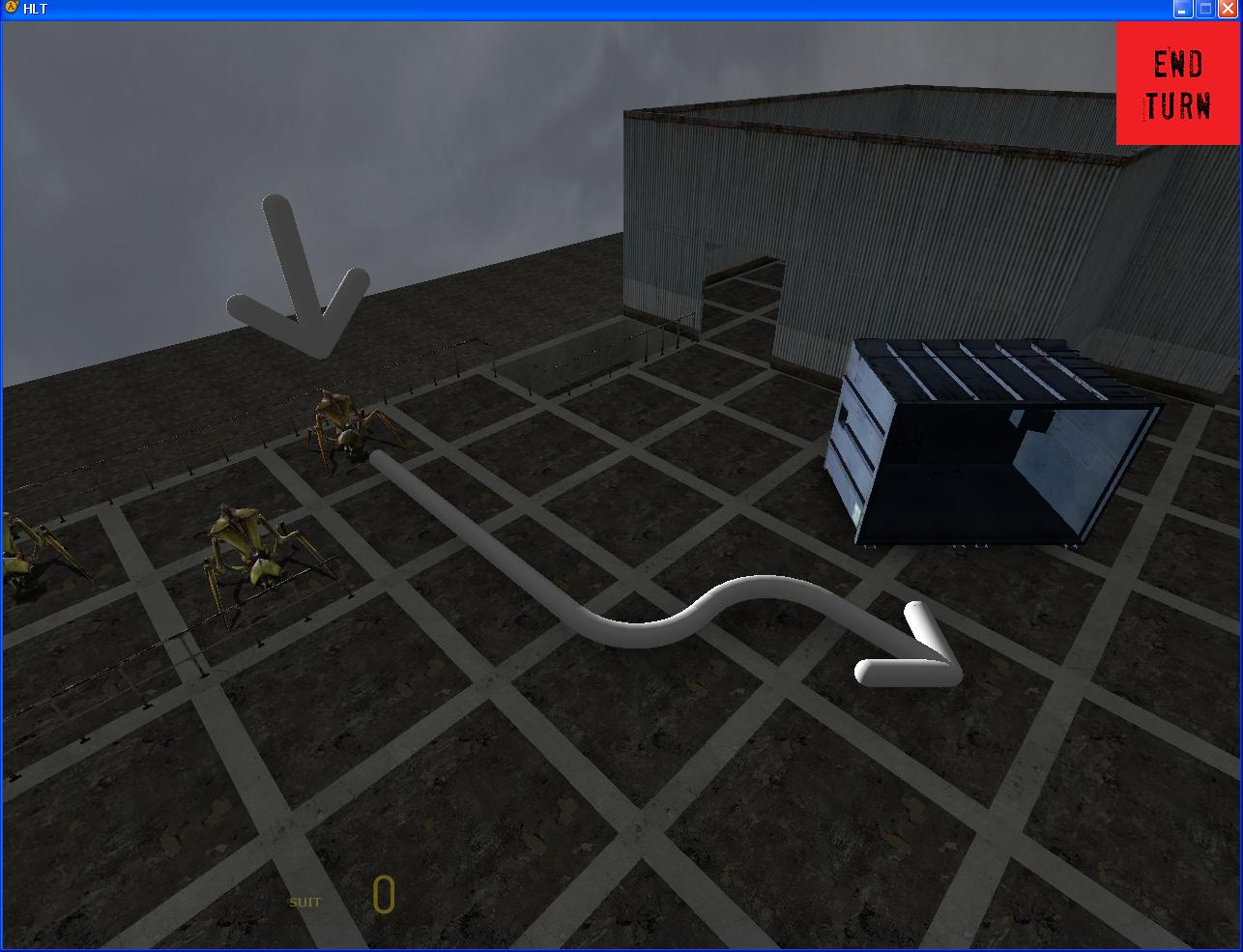 This pic gives an idea of the movement system. The arrow is pointing to the location of the mouse on the screen (the screenshot didnt show the mouse for some reason).
I don't have much to show you as far as the HUD is concerned, basically it keeps getting changed every other day, but the aim is to make it as user friendly as possible so that players can easily navigate and command the units.
Finally, a musical friend of mine composed themes for two of the four factions. You can check these out:
(Right click and Save if I were you, rather than have these open in your browser)
They are still a wip, but at least provide food for thought =)
That's it for now, but keep an eye out for further posts, as I'm working on this nearly every day.
EDIT: Oh one more thing, theres now an IRC channel, #HLT on the Gamesurge network. Feel free to drop by :P