Hello everyone,
Seeing as you're probably all very anxious to see what this update brings I will keep this short. I uploaded an image of a classified nature the other day. Well, you've just been granted a higher security level. And so here it is; the Ark.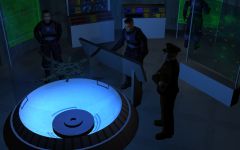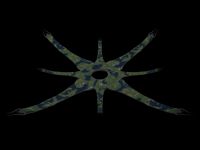 Apart from the Ark more work has been done, though not just by me this time. After reading Halo: Evolutions, I decided I had waited long enough to see what the painting of Admiral Cole's last stand looked like. I had always wondered that from the moment I read it in Halo: First Strike. I therefor contacted Anh Nhan, the brilliant artist who makes art for Halo: Covenant at War and asked him if he was interested in making that painting for all to see. And so without further ado, I'm now very pleased to present to you; Admiral Cole's last stand by Anh Nhan.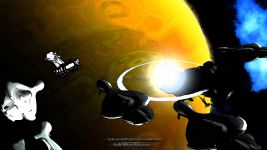 And for those of you who also like it, here's the non-painting version.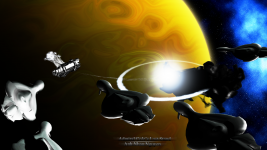 Until next time where I will present you with a new Covenant ship or two and one or two of the final UNSC ships.
Ciao,
Abyssinian