I noticed that many stealth game set in nature, did not offer the possibility of "taking" of height. When I say, take the height, I mean it in a tree.
This allows to exploit at best the gameplay infiltration and understand the actions of a totally new way.
So I decide to add this feature to Silent Death: Prologue, although the picture show just one example. the final version is still in development.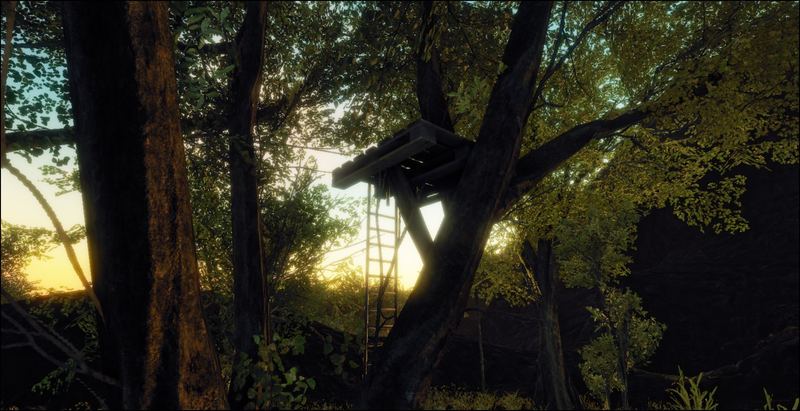 !!!!Edit Picture!!!! : Follow Link
You can see from the picture, three elements:
The ladder
Plate
The wooden board, which helps keep the platform
The three elements are indestructible, simply because if the elements 2 and 3 are broken, the ladder remains in the air ... which is not very nice ...
The advantage of this features comes from the fact that it doesn't require any modifications to the source code.