¡Hi there! Miss me? :D. Well people, yesterday I promised to show you the new 3D model, but this time is not a game character! this is a terrifying statue to adorn one stage (according to me of course xD). The basic idea was to create a skeleton holding a pillar, but I decided to create a full and broken stone body, showing the skeleton: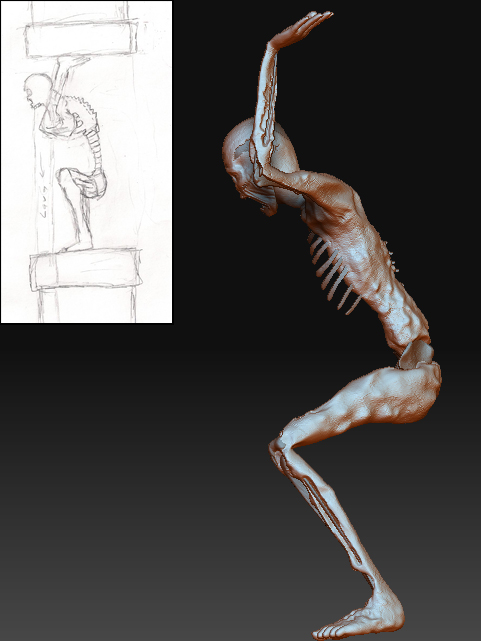 It's not perfect, I know but guess what? the statue is going to throw magma from the mouth :D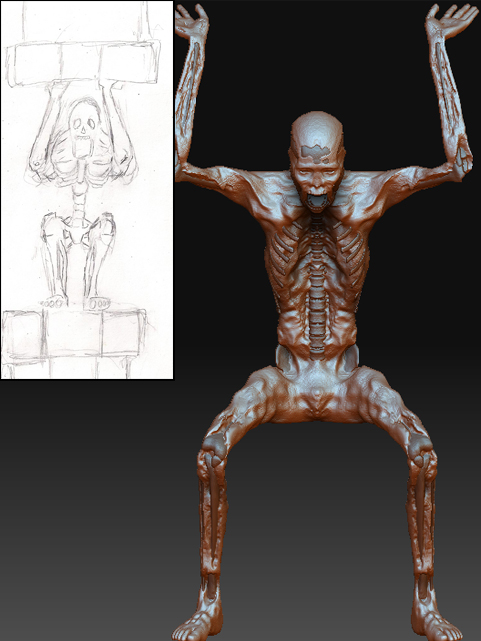 I have to do some other things before texturing the statue, we need some other props (eggs, branches), but you will see the final result very soon!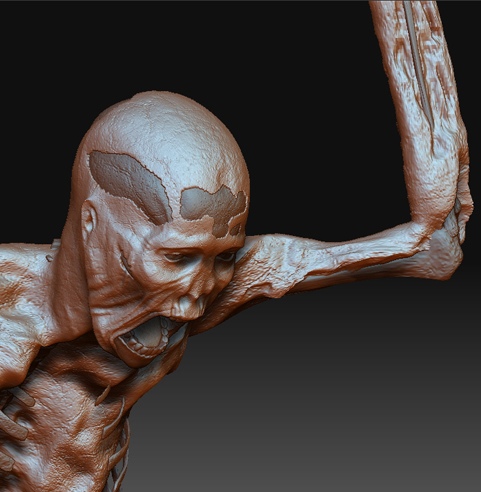 And well guys, you know me, i wanna thx for all your comments and advices! without you this would not be possible! I also want to thank the person who i consider my mentor: Fabian Roldan, an excelent 3d modeler and friend! you are great man! (a Jedi and his Padawan xD)
So, my favorite question... "What's next?" well, i whis i could show you some eggs that i'm doing now, but trust me, those eggs are horrible!! LOL... i need to redo those eggs again, i think >_<
Thx for your time! I'll be back!!
Greetings and hugs!! lml(>_<)lml
DereK Di Stefano.-