Chay ho, cosmic fellow. Jun and I decided to start modeling again. It's okay if that excites you, because we definitely think it's fun having to imagine, model, and animate the creatures that that will trundle and roam across the planets of the galaxy. We use Unity3D with some personalized scripts and tools to build these objects and beings. The same approach is used for plants, buildings, monoliths, and most objects found on planetary surfaces.
This here is the mighty Glondosus, a majestic horse-like creature found in the wild.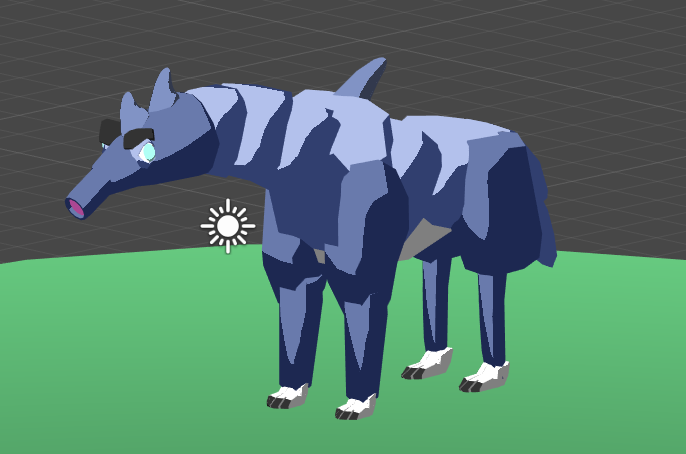 Animating the movement was tricky, since we had to achieve the feeling/look of walking without having the body seem eerily rigid. We added some "waggle" to the neck, torso, and tail. We ended up with this.