In a surprise announcement, Hellblade developer Ninja Theory has not only revealed but released a VR-exclusive shooter for the HTC Vive. The game is called Dexed, and it's an on-rails shooter in which you control fire with one hand, and ice with the other, and use those elements to shoot at enemies of the opposite type.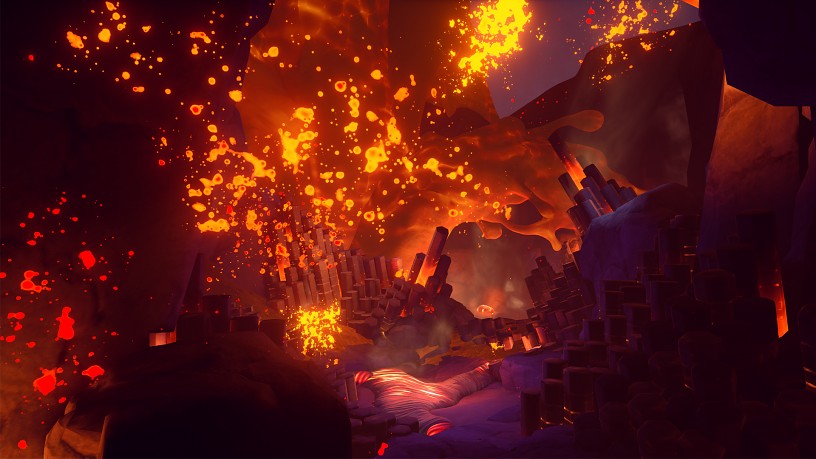 Ninja Theory says Dexed was created as a part of an internal game jam in three months by eight team members, using Unreal Engine 4, while work on Hellblade was ongoing. The developer says the game will take you "on a dream-like journey through beautifully realised worlds", and that its gameplay was inspired by classic rail shooters like Ikaruga and Panzer Dragoon.
Dominic Matthews, product development at Ninja Theory, says the original prototype – completed after one month of the game jam - contained one level set in a volcanic island. Based on that prototype, the team was given two extra months to bring the game to a full, releaseable state. This full game contains five levels in total.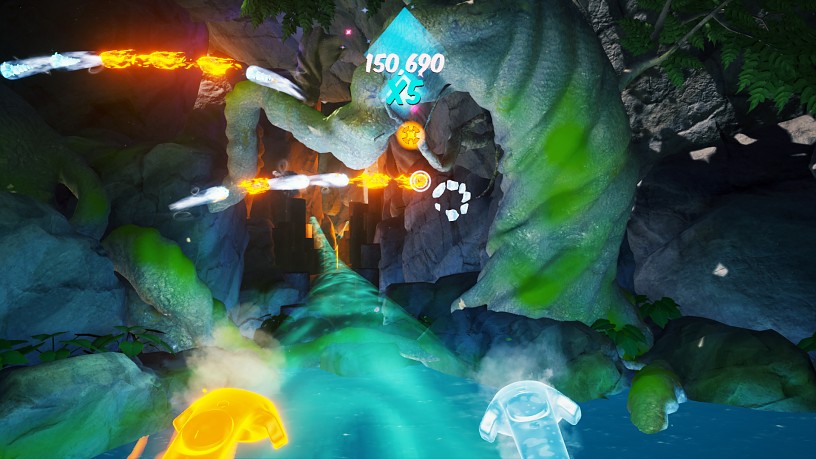 Dexed is available on Steam for US$9.99. It is currently exclusive to the HTC Vive, and only requires standing area rather than a room-scale tracking space to play in.