It's been more than a year since we announced our release into Early Access, and it's been more than four years since we started working on our realistic space sim. Now, the time has come for a final release on Steam, as a polished and complete game. Take a look at our new trailer first !
Helium Rain is a realistic space sim that blends trading, strategy, and realistic spaceflight action. As an empire-building singleplayer game, you control a spacefaring company that could rule an entire planetary system - if you can make it happen.

A tale of many changes
We've released no less than twenty updates since August last year, some small, some huge. We entered Early Access with a small and vague roadmap, planning on a few months of updates before a final release ; but we underestimated just how many ideas our players would have. Here are the largest changes.
Upgraded stations with larger models and better docking
Modular station complex to easily organize your production
New combat model with a quick-play skirmish mode
New economy tools, including a transaction log, company finances
Upgraded economy simulation
Meteorite interception contracts
Nicer graphics, UI, sound
Gamepad & joystick support
Bugfixing
In short, every aspect of the game has seen an update - all of them based on player feedback.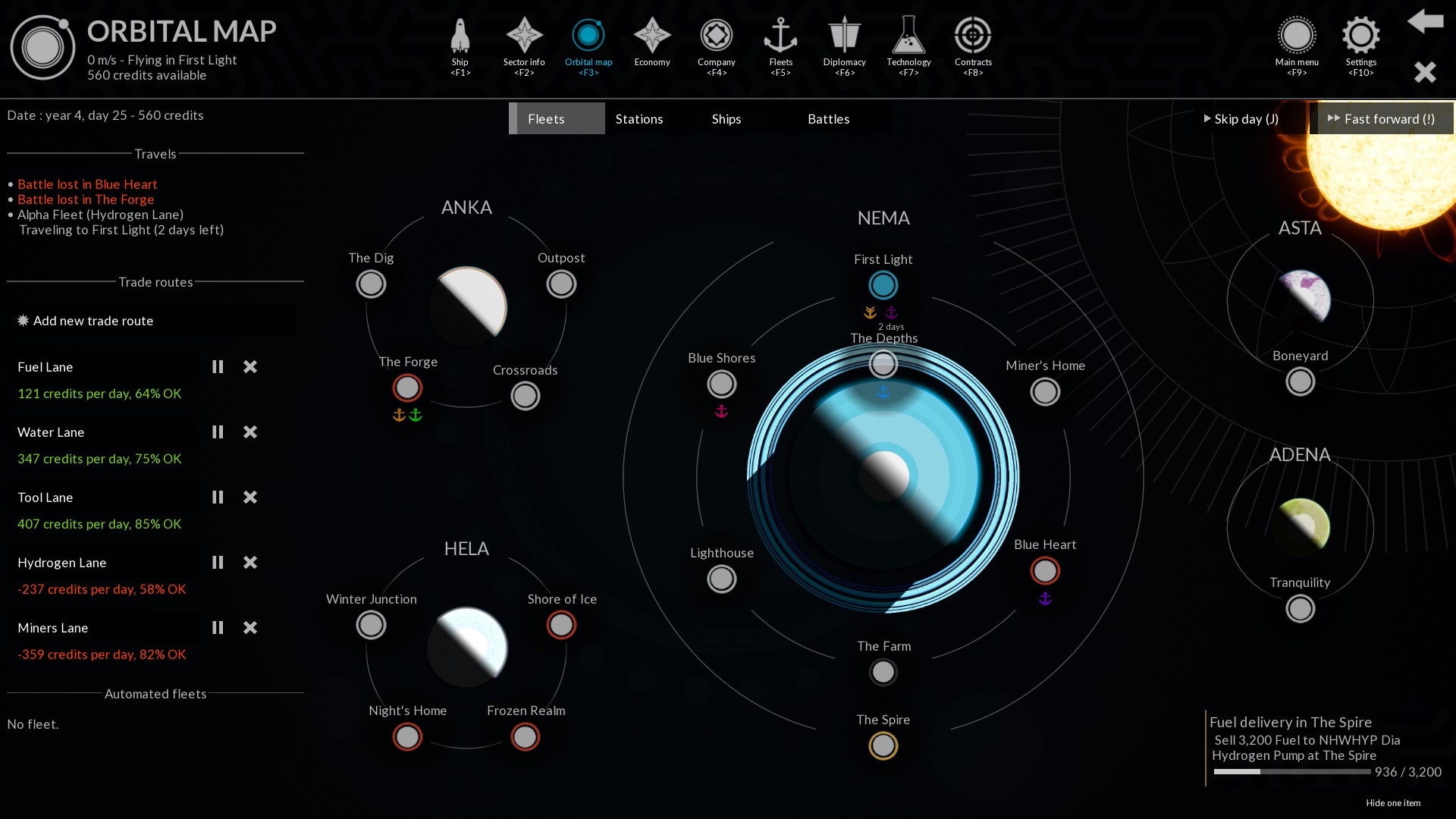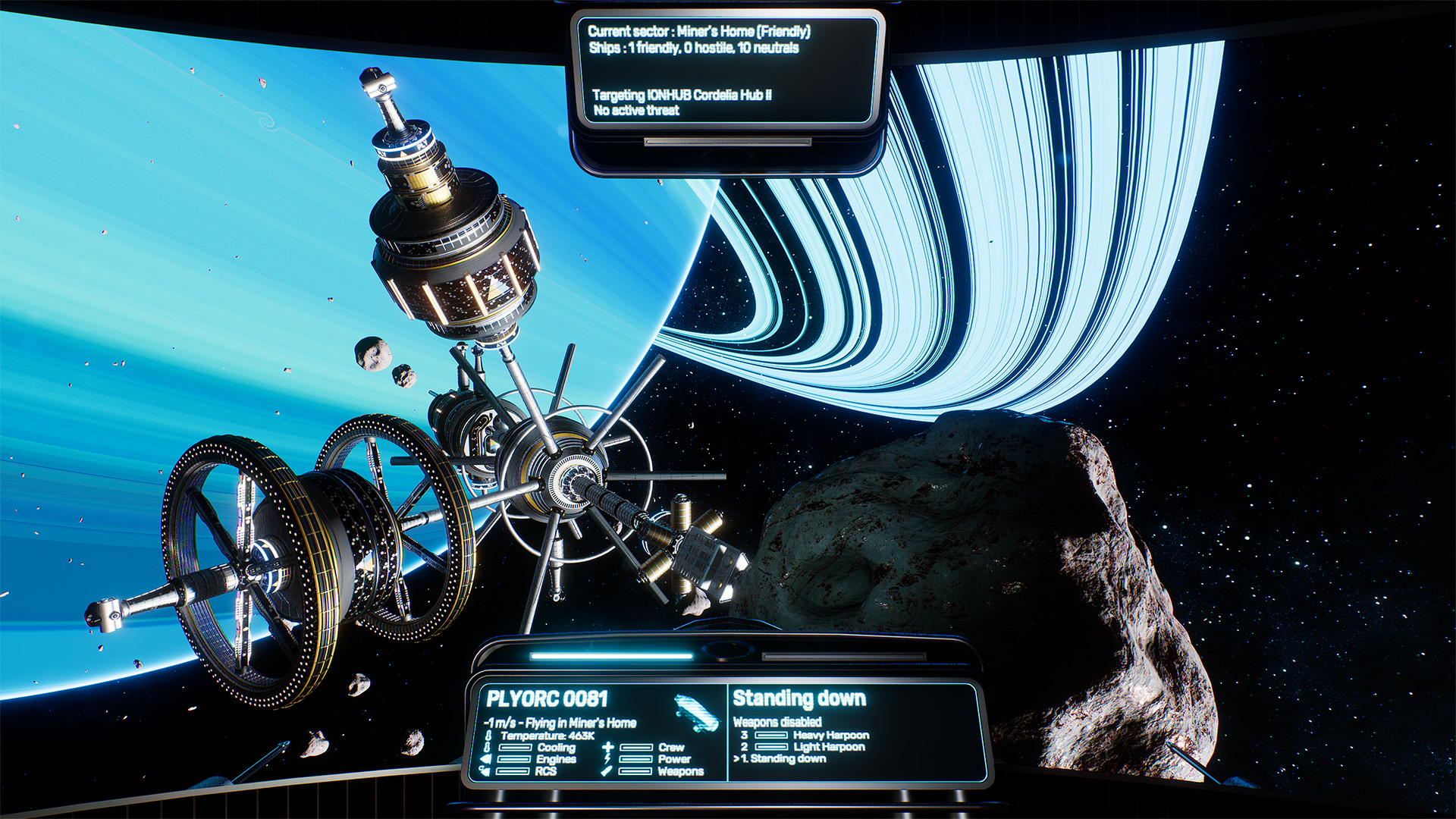 Changes that didn't make it
While we're happy at Deimos Games with the state of the game, I have to recognize that two large planned features didn't make it to the final game - a planned storyline, and a fuel management system. Both elements were initially outlined, but were not implemented.
The first dropped feature, the story, was planned as an optional, long-term quest chain toward end-game action. We never had a clear plan on how it would have played out, but we started creating story-focused areas, and we had various ideas about new enemies that would pop up. Ultimately, we decided the work on the economy was much more needed, and larger than anticipated. The story sectors have been made a regular part of the game and can be explored for research points.

The second item, fuel systems, did not get nearly as much work, and was dropped when it became clear it wasn't in line with what players wanted. Fuel management would have added yet another layer of resource management, it would have created nasty situations of stranded ships, it would have made the economy less stable, and warfare would have had even great risks of breaking the game. We decided it wasn't worth the added realism.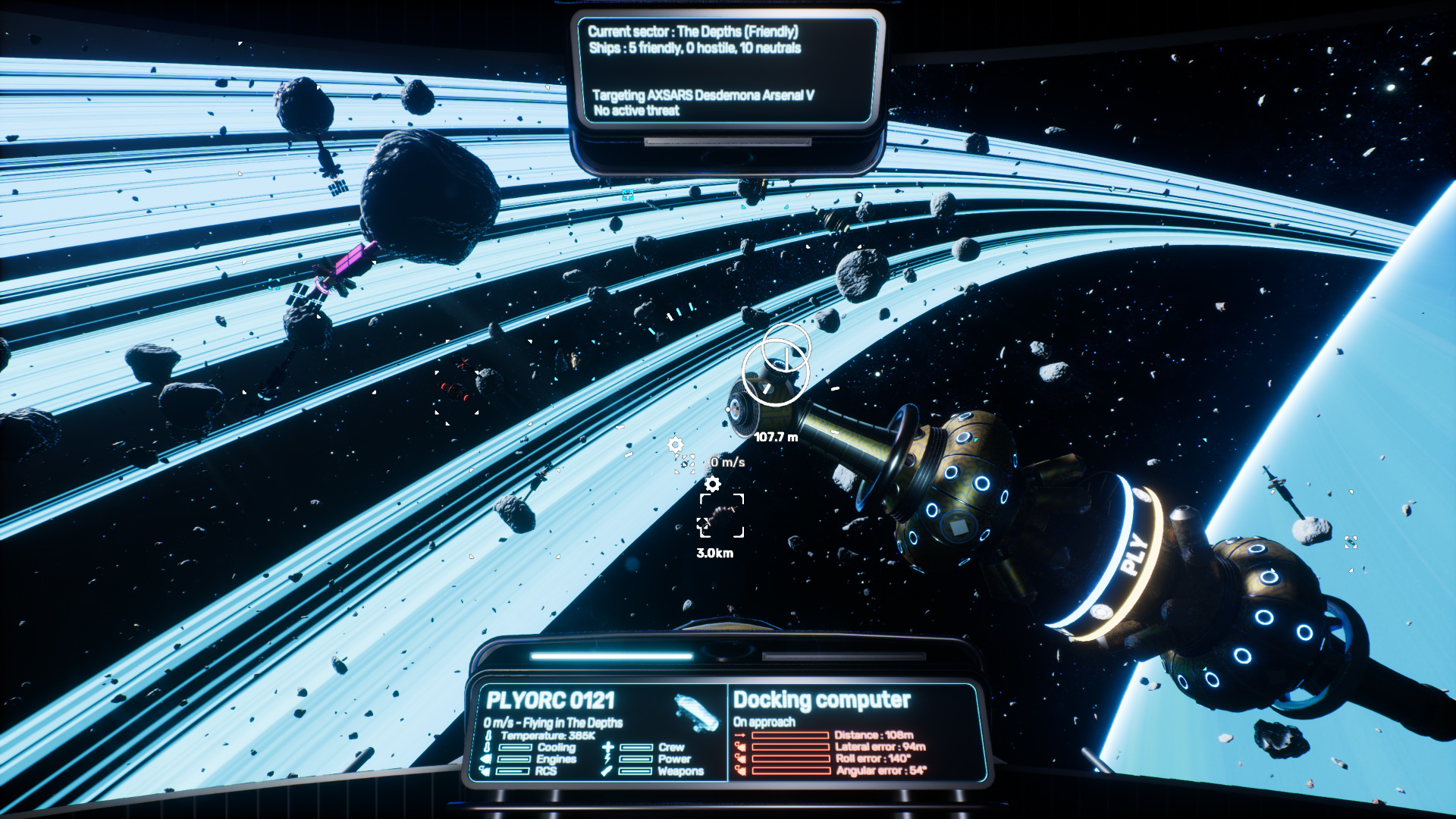 While it's never enjoyable to abandon elements of a project, we feel like we used our resources efficiently during Early Access. As a very small team working for many years, we decided to focus on the core of the game - an economy simulation that works well and gives agency to the player, with combat and exploration elements.
We're still here
Releasing out of Early Access, two weeks from now, will mark the end of large additional features. But we'll still be on the lookout for bugs, blocking gameplay problems, and player feedback. We're still very serious about Linux support or performance problems too. If you find an issue with the game, please do tell us about it !
In fact, we're currently working on an additional 1.1.0 update, bringing some final UI changes to improve your economy tools. A few problems with the recent Automated Fleets technology will be fixed too. Stay tuned for an update this week.

As a final word for today, I'd like to thank the community for helping us succeed with this project. We couldn't have done it without you, and we hope Helium Rain is as good as we want it to be. Have fun !