We are working hard on the garage, so here is the first render of the main car: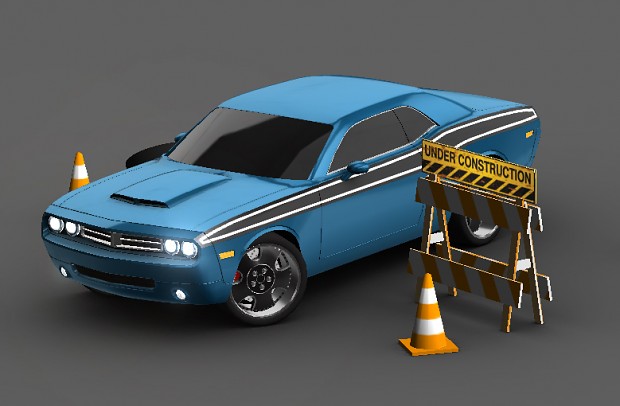 Also on the track, we have updated headlights and added animation. Changed the appearance of wheels and rear lights.But! Most importantly - the car controls is appeared.(Still many work ahead)
To better understand how to animate a car, we had a couple of tests, forced the machine to move in physics. Drive on it on the stage and created small movie clips which greatly helped us to create a physically correct behavior of the machine.
The result - wheeling a few hours with a tests and discussions, we have made a good animation and inserted it into the game.
And finally here is the video of driving process:
Hope you like it =)
So thumb up!