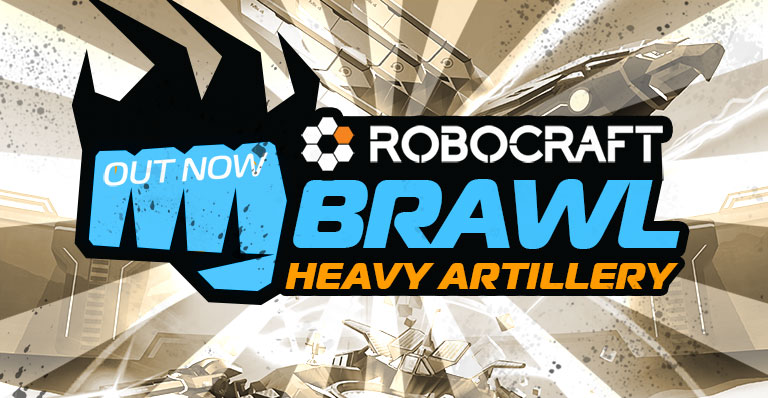 Check your range and fire away with out latest BRAWL, Heavy Artillery that's now live! In this special ranged-combat BRAWL designed for Tank Tracks and Mech Legs, the weapons of choice are Plasmas and the recently released Gyro Mortar.
BRAWL Rules:
BRAWL name: Heavy Artillery
Permitted weapons: Plasma and Mortar only
Permitted movement: Mech Legs and Tank Tracks only
Permitted CPU: 1250 and above
Game mode: Battle Arena
First Victory Bonus: x3 XP and x1 crate
We've also made some changes and fixed a few bugs too. You'll find these below.
OTHER CHANGES:
Updated Gyro Mortar splash damage VFX when you hit yourself or shields
BUG FIXES:
Gyro Mortar and Plasma explosion splash damage will now work correctly when interacting with objects such as walls, bridges, your own Robot and shields
Fixed a bug that prevented users from earning the "Keep on Truckin'" achievement
Fixed a bug that prevented users who are in the same clan from seeing more than one clan avatar of those members in battle