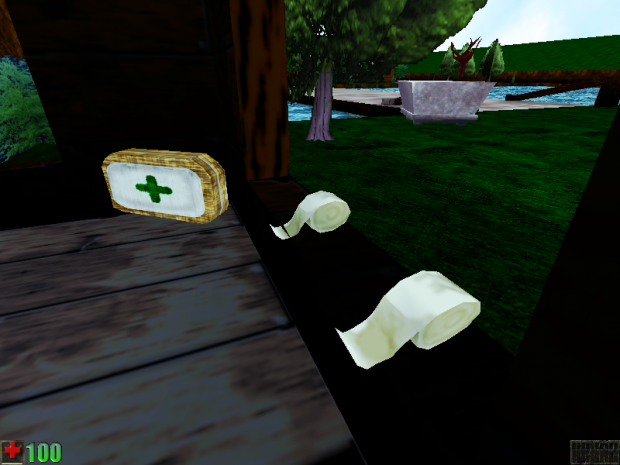 Regarding healing items, while Unreal does provide healing items on their own, they are created to fit the futuristic feel of the game. I decided to 'clean' the texturing on the bandages. A funny thing to mod but it seems to be worth it for the story sake of Salvage Storm. I've also made a First aid bag for the mod also to replace the Health pack in Unreal Gold to fit the feel of my mod, as pictured above.
Original Bandage item found in Unreal Gold, not sure why it's bloody in the first place but it's funny using them in the game: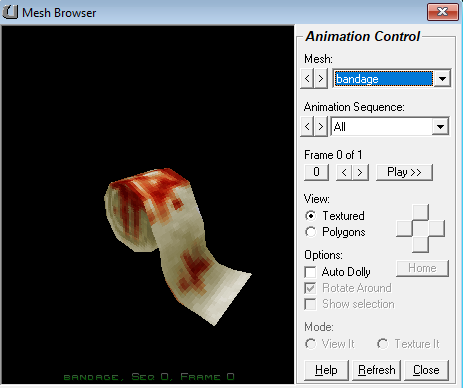 I'm continuing away on the original build, so I'm going at a rapid pace now for the rest of this week and hopefully get something good together, my skill has improved since then, so it feels like I'm putting out more content then ever for this mod, so it should be finished soon, maybe alot more quicker then I expected.
Here's some deco I've added in the town area. The balcoy is made but I hope that holds because it may look good but it tough for the engine to hold it sometimes, so I'll be working on getting that together.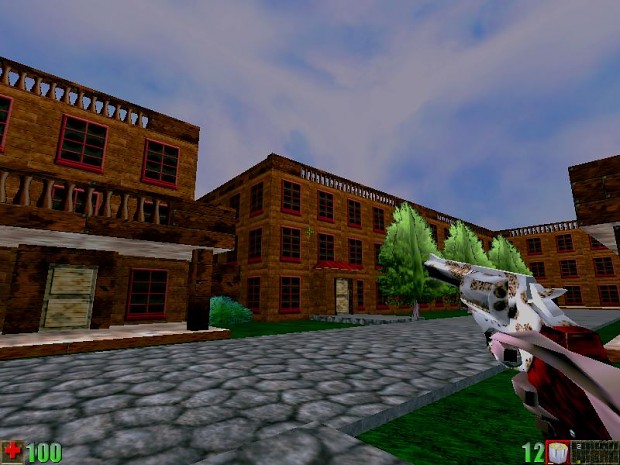 I also updated the demo, just added the first aid kits and improved the look in some areas. I don't want you players sweating it out from time to time with low health. That's important. May be common sense but I think it worth (re)working on the medical items in the mod also and more to come like armor and herbs which players would carry but that's not included in the demo and is for actual release. Alittle more tweaks and content for the demo and I'm done with the demo for good.
Salvage Storm Demo: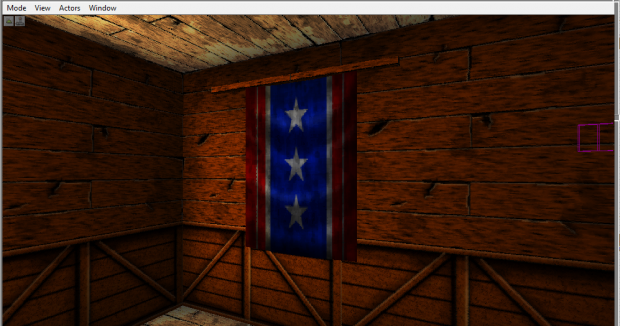 I've also removed direct cultural references within flags and created new artwork to replace those flags but I've kept them in the game files, so if anyone wants to play around the 45 stared United States and Australian flag with that really look effect I've textured in there, feel free. United State Flag = Flagstorm (could have used a better name, I'll get that changed) and Ausflag for Australian flag. I'll put the United Kingdom flag some other time.
If anyone wants to play with these, since I've made the look of them look really cool, I'll just keep them in the game files for now: