With another day of sitting right next to continue struggling through development of "The Source", we would like to mobilize the community from all around the world: gamers, previewers, youtubers, followers and any other passionate game-lover; this is your time to be a part of it!
We're testing new ways of promotion and hopefully many others within the whole indie-game community will follow; Today we'll start our new unconventional way of indie-marketing ;)
As a little piece of reward and our way to say thanks to anyone who will do the same, we will add anyone who's participating to our game "The Source"....be surprised, we don't tell you how you will become part of the game, there are many ways we can let you become a part of it :) So just grab a piece of paper, a pen or whatever you will have right next to you and write down #thesourcePC and include your twitter account name starting with the '@', e.g. '@yetanotherindie...
and take a pic while holding it into camera.
Next post it, tweet it using whatever text you will love to write but the most important is using the hashtag "#thesourcePC".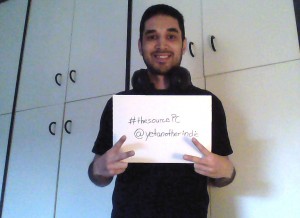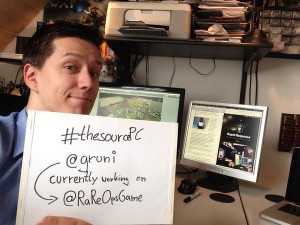 After done, be excited and wait a bit and we will get back on you as soon as possible, letting you know how you became part of "The Source"!
So don't wait and do it, we would love to see you on our little hashtag movement - and become a part of it...!
you can also send your picture using e-mail if you don't want (or have) to use a twitter account, simply drop your hashtag picture into an e-mail and send it to dev@yetanotherindie.com