Here's a quick review for everyone.
The game: Harmonia Tactics
Harmonia Tactics is an online adaptation of the fantasy tactical RPG genre with added roguelike and territory-control mechanics. Through a series of tactical skirmishes, players work to protect the kingdom of Harmonia from the invading forces of a corruptive phenomenon known as The Dissonance. They assemble small teams of soldiers from eight basic character classes and attempt to liberate regions controlled by the enemy, while defending friendly regions against hostile advances.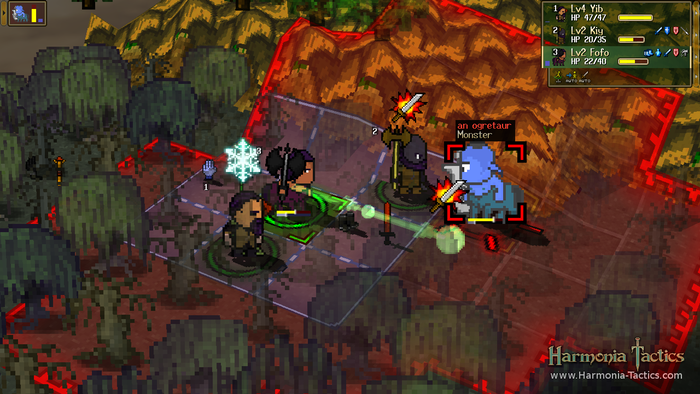 Watch out for ogretaurs, they are serious business!
Bringing it to life
This project began its existence all the way back in 1995, as a single-player text adventure game written in QBasic. Over the years it developed into a standard command-line MUD, then into a quasi-graphical MUD with roguelike controls, then into multiplayer game with basic visuals, and finally into the 3D multi-character tactical RPG you see today. And we'd like to take it a step further, incorporating the aforementioned large-scale multiplayer campaign set in a complex procedurally-generated world engulfed in war.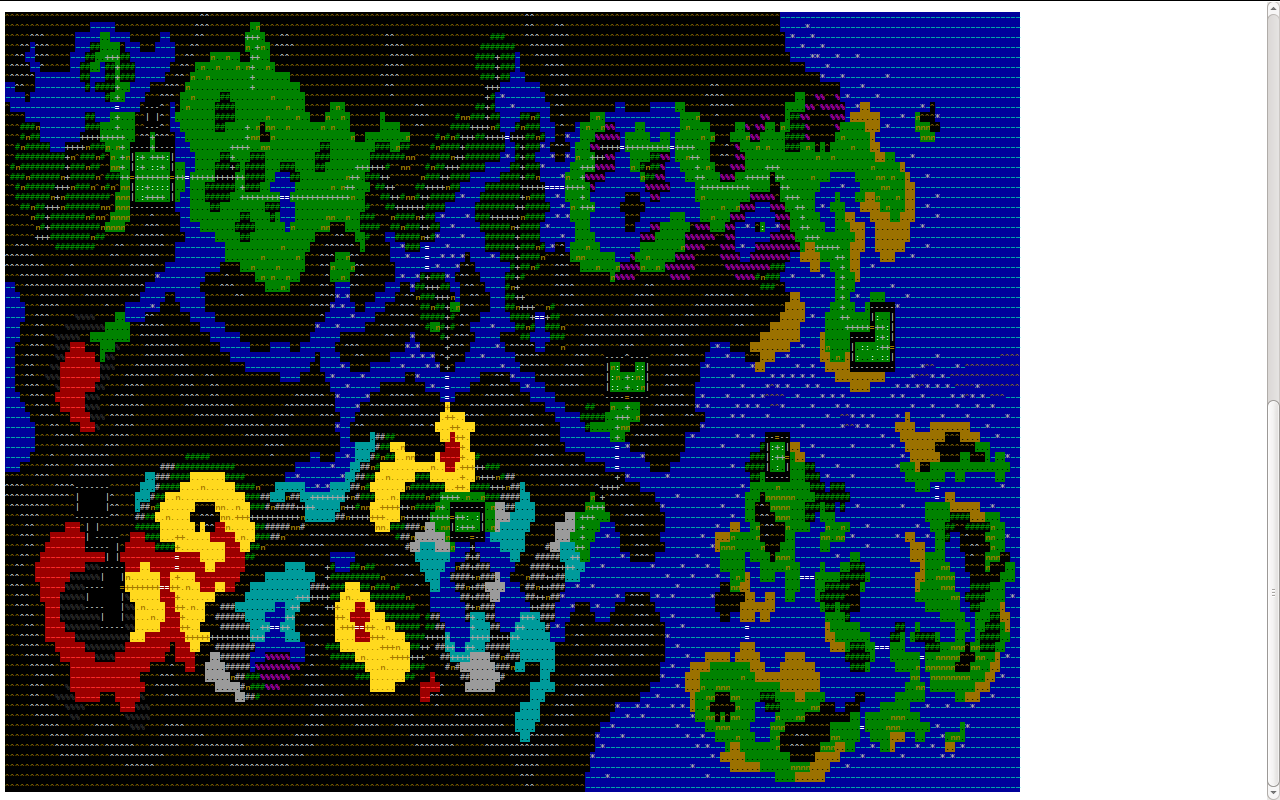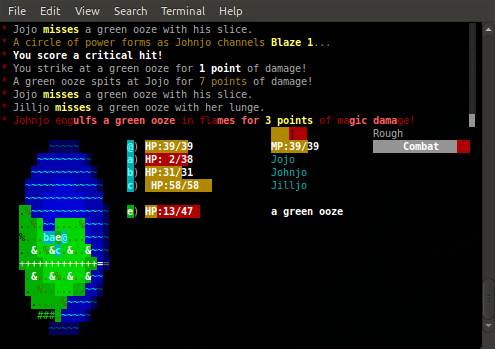 ShiningMUD, as it was called at the time, wasn't much to look at, but it was ours and the gameplay was awesome. Look at that sweet 16-color world!
We want to have more characters, bigger battles, more settings, music, encounters, castles, hamlets, quests, sub-quests, side-quests, mini-games, easter eggs, and more! We want to build this game into the full-fledged online adventure we dreamed about back in '95. That's where we need you, because these things cost time and energy and money, and we can't do it alone.
Kickstartin'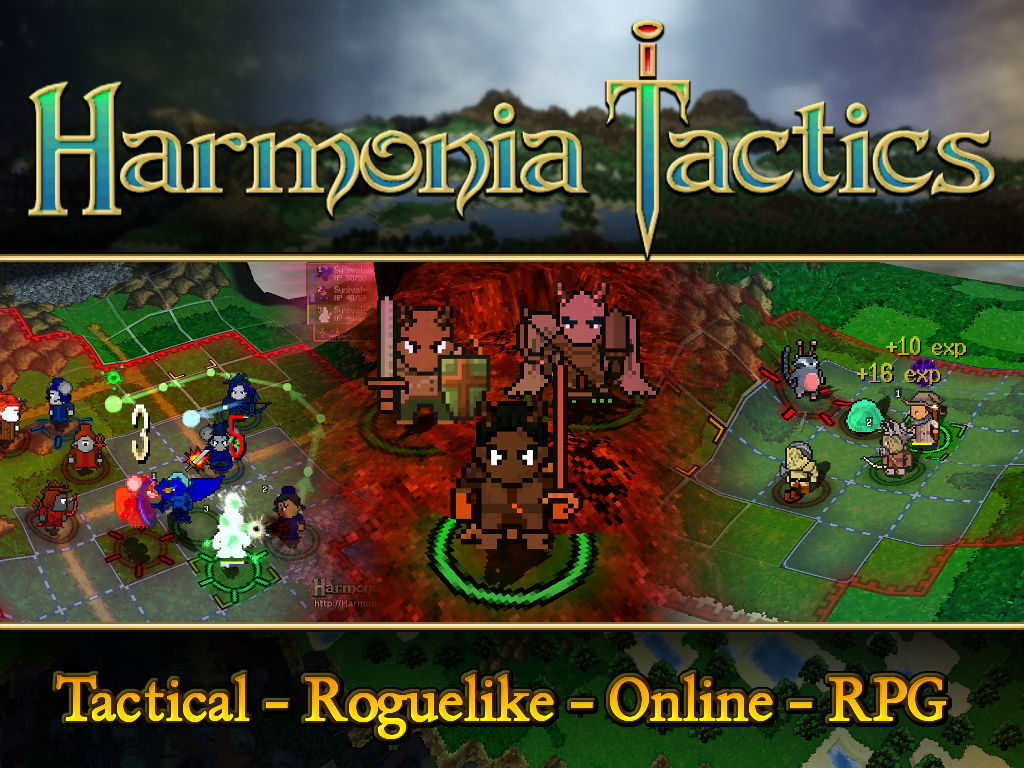 Full details on the actual Kickstarter page, but a couple things you should know:
We have a playable demo to show off the combat engine. And it's fun. We have some sweet backer rewards of both the in-game and the hanging-on-your-wall variety. If you don't want to back with money, back with publicity! We need that too!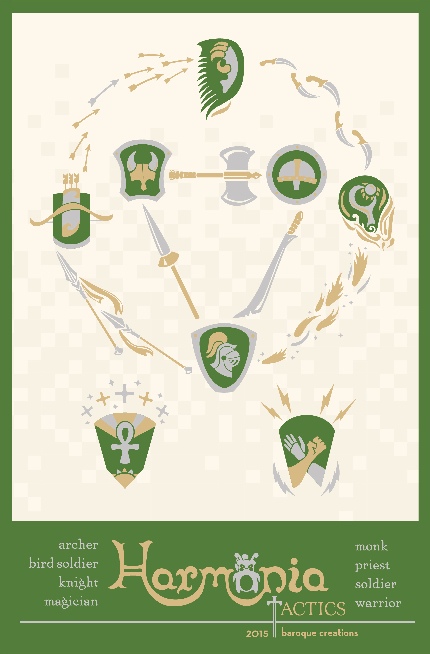 Check out this beautiful handmade screen print featuring the relationships between the different character classes of Harmonia Tactics. It's not only pretty, it shows you how to play the game! And it could be yours!