For most people there is just one week between "Merry Christmas" and "Happy New Year". For the Ministry of Action it is obviously a year and a week instead. You have not heard from us for quite long and the reason is, you guessed it, that there is just not enough time to dedicate to Action. The time situation being as it is, 2014 still did see some work on AHL2. We even managed to get all code work done for the Greenhouse LAN – the annual friends of Action meet-up – and had a chance to playtest the game there. The playtests spawned a lot of valuable information and change requests, some are still to be addressed. A little work has to be done on both the code and content sides but 2015 will see the release of Action Half-Life 2 version 3. This time for real.
A "we are not dead" post like this would not be complete if it was not showing new content. So here you go, screenshots of four new maps. All maps were created or converted by BeerDog.
Starting off with "580 Plaza" – be sure to click the images to view them at full size.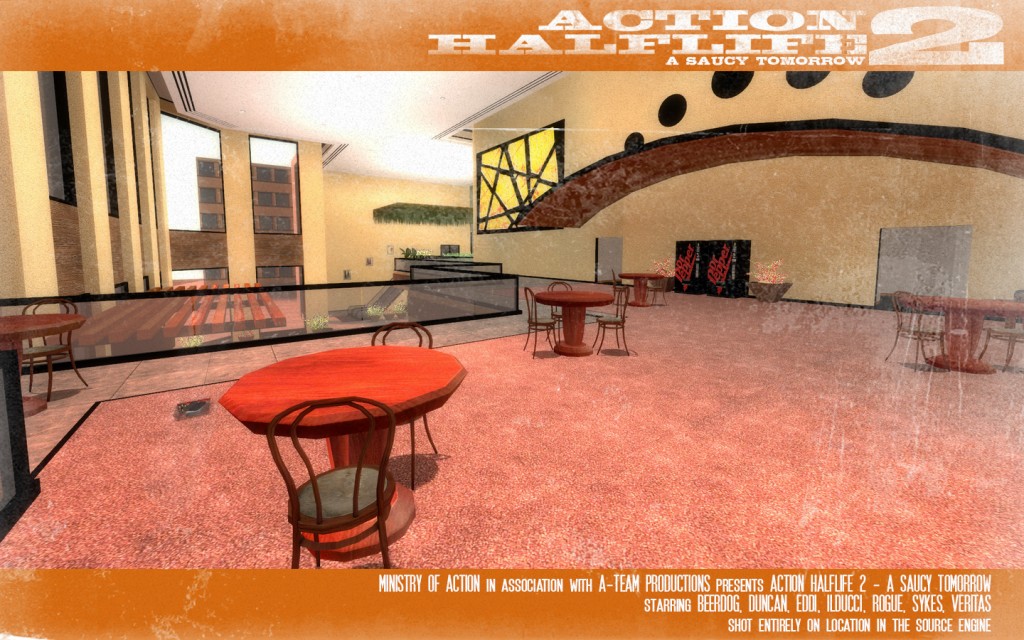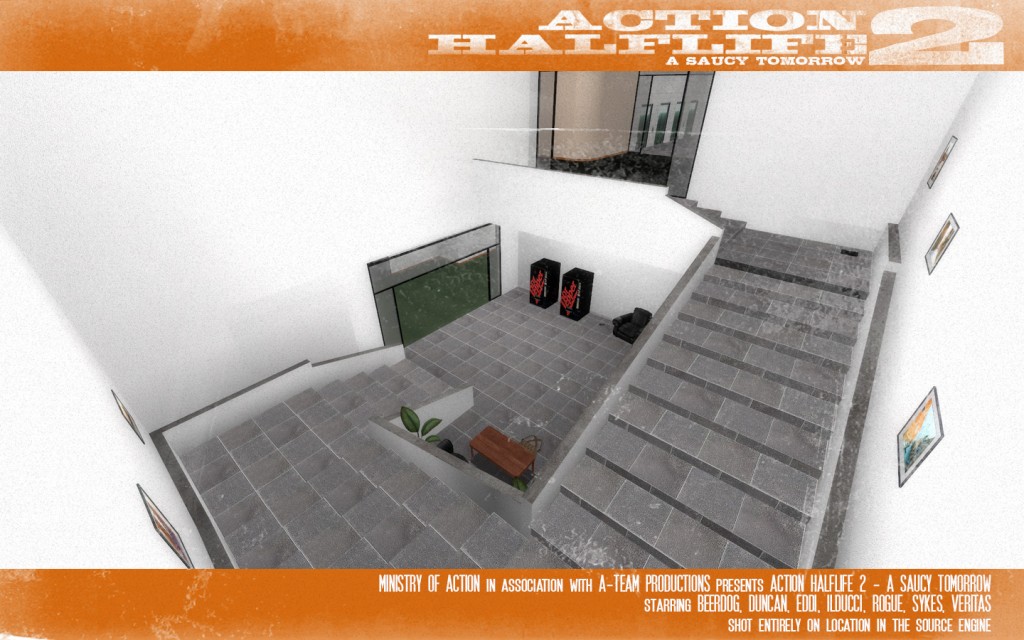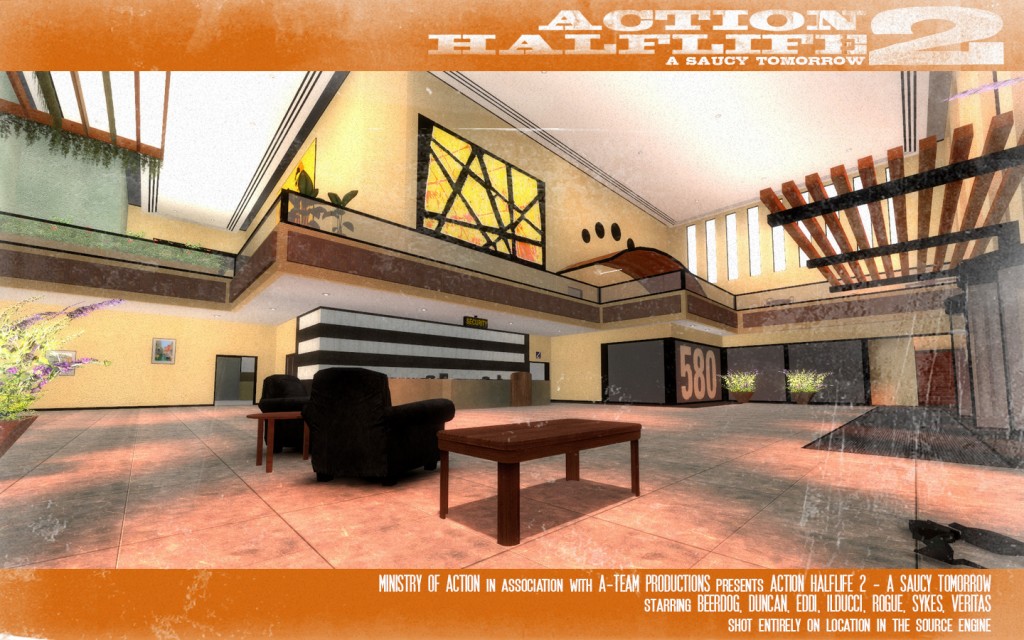 Next up: "Airport".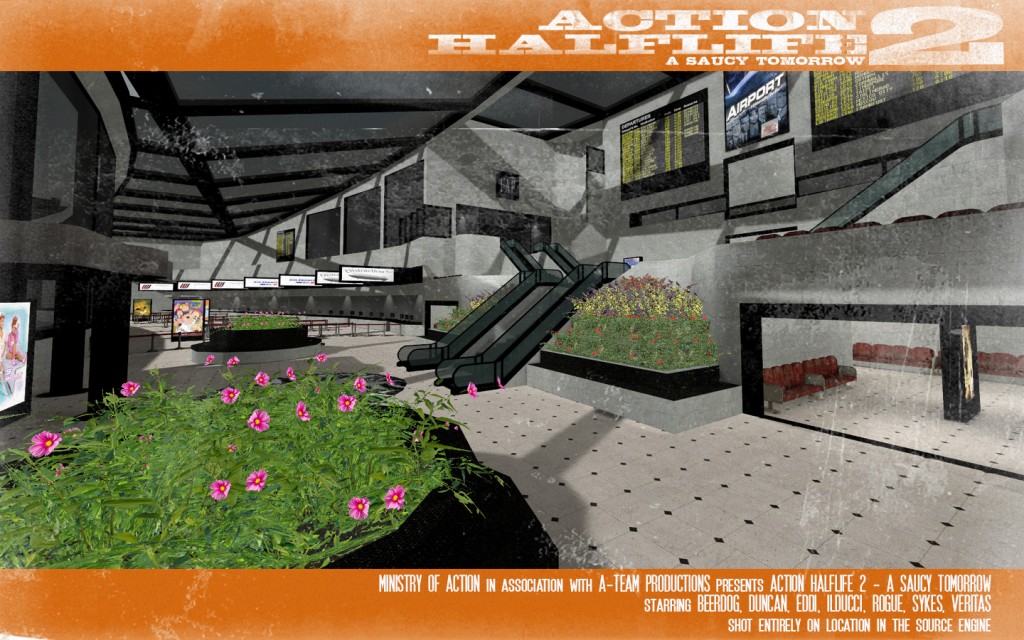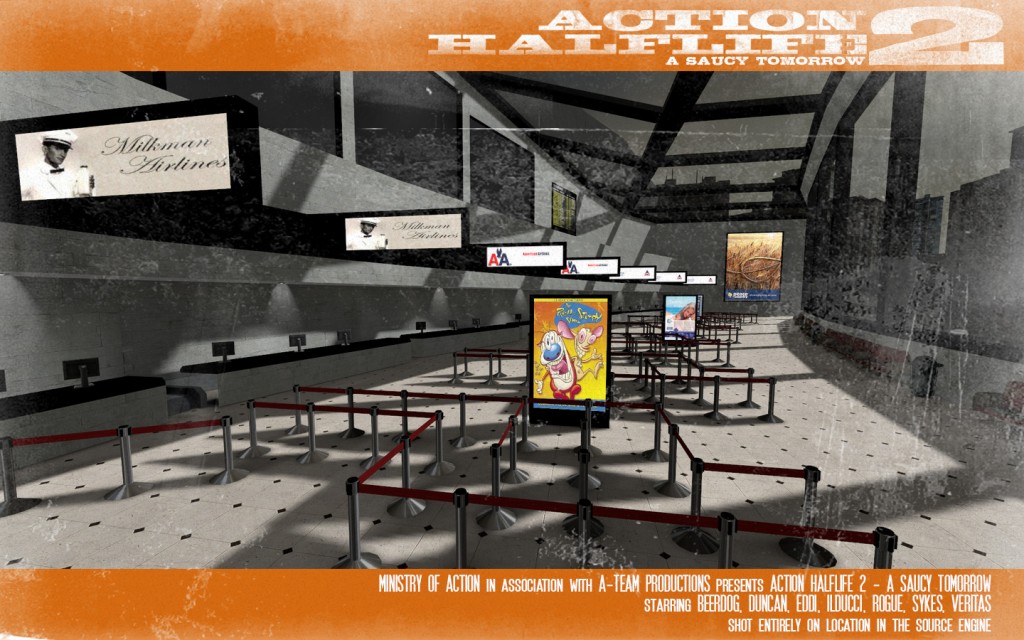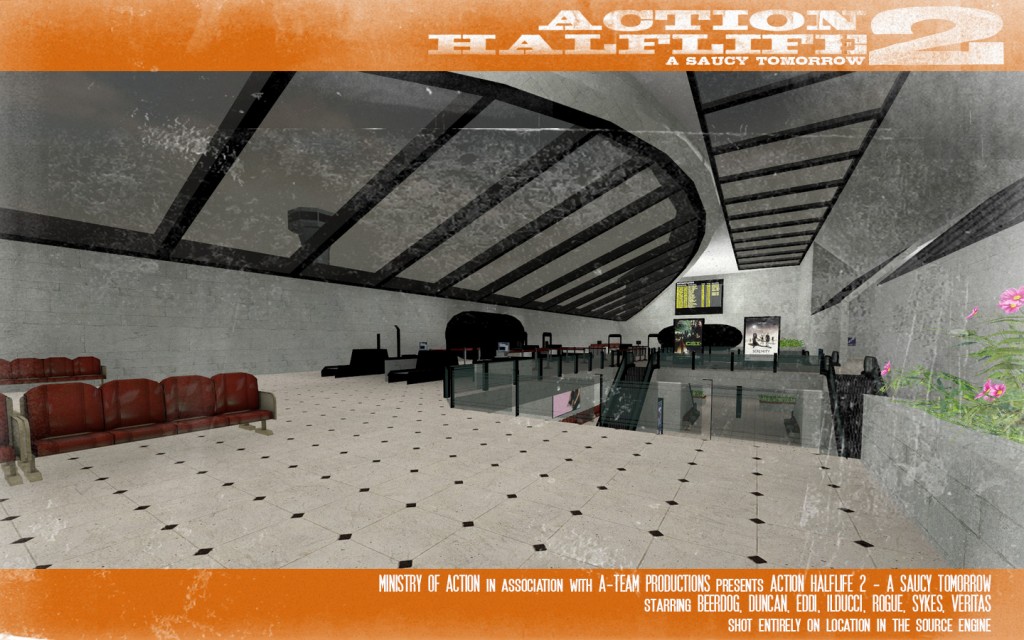 Now: "Killakorp"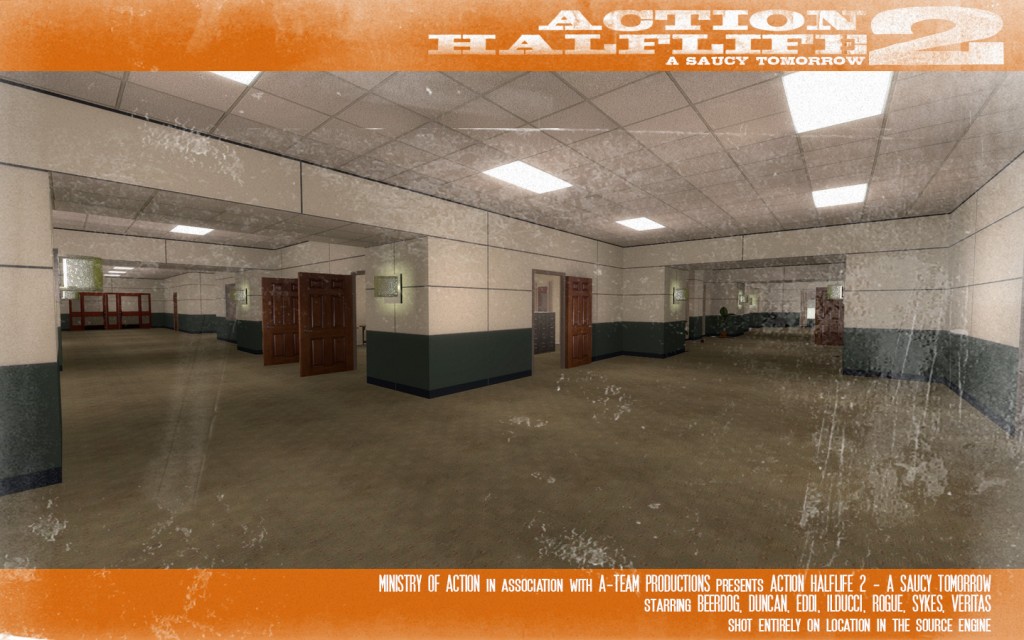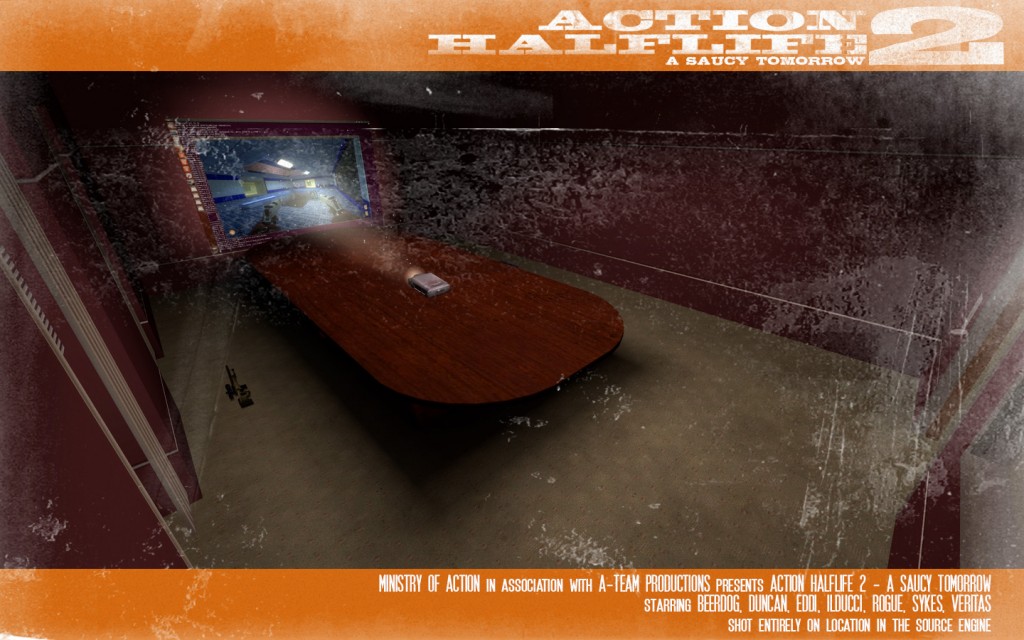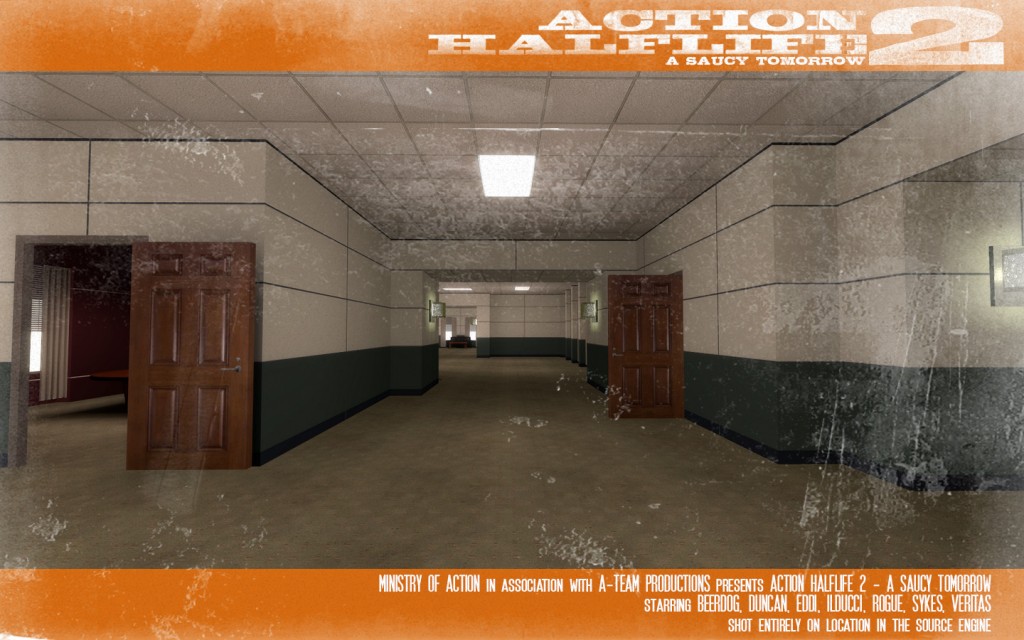 And finally, for those of you who have been with us since AHL1 days – "Rooftops"