Halloween is nearly upon us and it is our pleasure to share with you some more media this week which includes a speed painting by our concept artist Alisher with music done by our sound engineer Ulrich as well as the concept board and finished piece. A new desktop wallpaper (will provide more versions for those not using 1920x1080 in the near future) of Tony this time as a survivor.
We'd also like to remind everyone of our ongoing Halloween Costume Competition where the winner is awarded a game of their choosing either from Desura or Steam. We look forward to viewing all the entries and hope you have a great Halloween!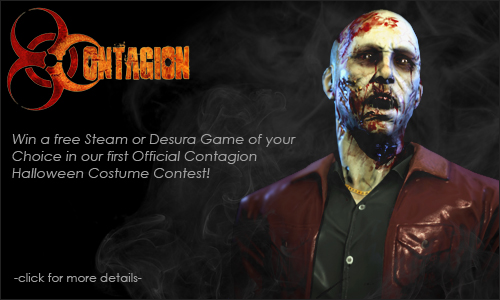 All entries must be submitted by November 4th and the winner will be announced soon after. Again this is to allow people time to snap a picture of themselves at a Halloween party or for whatever reason you're wearing a costume this Halloween and upload/develop before the deadline.
Best of luck to all!