Hello everyone!
It is today that exactly 5 years ago Destroyed Aperture first began its development! It's a huge achievement for us to be working on an ambitious hobby project for 5 years without giving up and we're happy with where we are now.
We'd also like to thank you, the community, for the support you've all been showing us. We wouldn't have gotten this far without it.
Time for some development updates!
Development Update
We have some great news to share with all of you.
Dialogue Script
We've been working a lot on the dialogue script recently and it's now roughly half-way done! Another half to go!
It's exciting to be making progress on this part of the development.
After the script is finalized, it comes down to the voice actors recording all the dialogue to be put in the game and then comes translating it all.
Official Trailer
Planning for the official Destroyed Aperture trailer has slowly begun. We don't have any plans regarding the premiere date for it, but once it's ready, it'll be premiered over at our YouTube channel!
The trailer will also be used as the announcement for the planned release date for Destroyed Aperture. Until then, though, we're not revealing any plans regarding our planned release date.
Linux Update
After extensive testing, the Linux build of Destroyed Aperture is now functional! This means that, upon release, Destroyed Aperture should be available on Linux along with Windows.
All testing was done on Ubuntu 18.04, but should work across all distributions.
The Handheld Portal Device
After about 3 months of work, we're ready to present our modified Aperture Science Handheld Portal Device!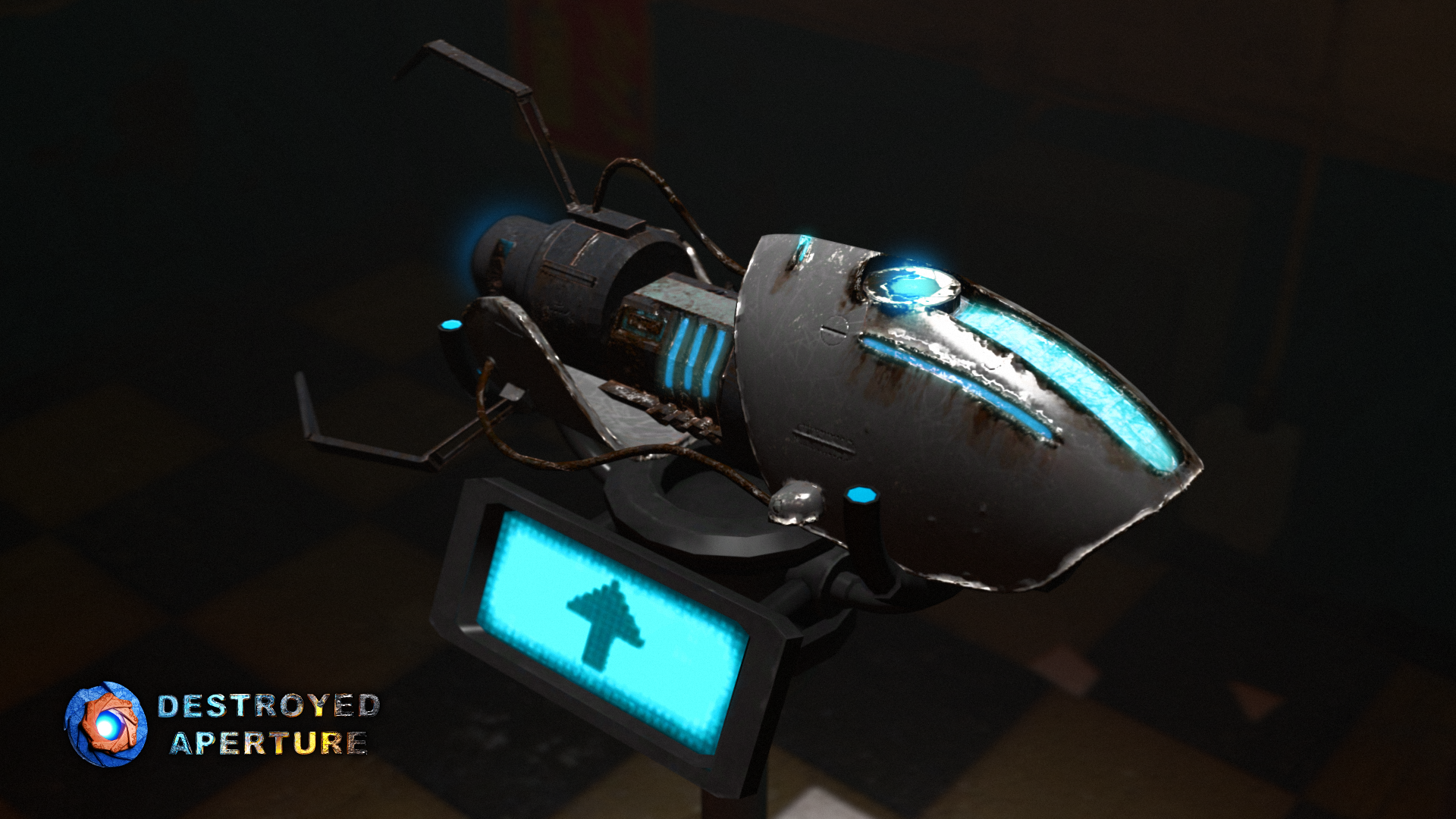 That's it!
What a long journey it has been so far!
Thank you for taking the time to read through!
As a side note; we hope everyone is safe from the worldwide pandemic going on, it's not an easy time to be living in. Stay safe!
🎂🎉 Happy Birthday, DA! 🎉🎂
-aerond, Destroyed Aperture Lead Developer