Although some of you may be unfamiliar with Rich Douglas, you are probably no stranger to his music which has been featured in some of the biggest HL2 MODs out there (CURSE, Insurgency, and Fistful of Frags). If you are curious as to what Rich has been up to for The Rising MOD, head on over to HL2.net for an exclusive interview coupled with never before heard music and new screenshots.
Someone wrote: Glenn: You've become a recognised name on the mod scene now by producing some great musical pieces, what are you hoping to achieve for The Rising?

Rich: Wow, have I? Hah, I just really enjoy doing music for well thought out mods... it's usually tons of fun and a great way to help out the indie scene. Honestly, I'm just hoping to help add to the already very creepy atmosphere that Matt has come up with. When I saw the alpha video the other day I just had to send him an email offering my composing services. The video really amazed me, as did the whole multi-player gameplay disguised as a single player campaign.

The Rising is also giving me a chance to do something differently music wise for a multiplayer mod... score it in such a way that is usually only done for single player games, with a basic adaptive music structure. Overall, I would really and truly like to do more mod work.. so I suppose that is what I'm hoping to get from The Rising... as well a sense that my music helped to scare the hell out of players.
---
Contest Winners!
Due to popular demand, we chose the two winners. These winners will receive a $20 game of their choice, added to the team credits, and will receive early access to the mod.
(PM me to collect your prize!)
Remeth - $20 Steam Game
Someone wrote: Idea: Mutated Eyes

Ability Type: Passive

Pros: Allows the necro to see movement. Players that move are bright and can be spotted easily

Cons: the rest of the world appears dim making it harder to see also players that aren't moving appear dim as well.
Dev Notes
This post from Remeth actually came as a shock to me as I had secretly already planned this since I fell in love with the "Motion Vision" feature in NeoTokyo. It kind of makes the Necro's feel like the T-Rex in "Jurassic Park" where Dr. Alan Grant says "Don't move! If we don't move he won't see us..." --which I love. I believe this will give the MOD great moments of intesensity where Resistance players need to decide either to fight or remain still to avoid detection.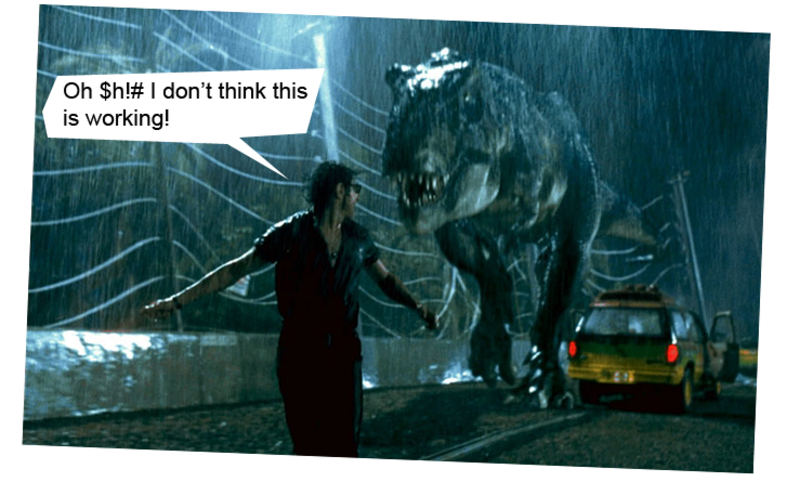 KneeKapper - $20 Steam Game


Someone wrote: Idea: The Call

Type: Passive

Pros: Alerts every Necro of nearby survivors(they will start glowing in red or green according to their health, for 7 seconds). Any unlucky human who happens to be in really close range will get an temporary ear disorder, like Tinnitus(high-pitched sound, yeah, you know what I am talking about.

Cons: 20 seconds cooldown. Vulnerable during the process which takes 4 seconds...

How it works: The Necro takes a deep breath, raises his head and cries a terrifying scream.

Why: 'the controlling parasite can still telepathically sense the distance and condition of other fellow Necrotroph's (i.e. they not only know where eachother are, but how much health they have).'

But there was not a word about sensing the survivors ? I thought this might help a bit then. Are those parasites working in packs for example ? That would fit just perfectly.



Dev Notes
Although others did touch upon a vocal "scream" (omfgwtfbbq) that had disorienting effects or a "telepathic" screech (minotor1279) that would deafen players, I felt KneeKnapper's was more developed than bbq's and added extra effects (like revealing the Resistance's position) while also easily piggy-backing on our already created voice system for the Necro's. All that would be needed to implement this is the ear ring (code for this already exists in HL2), screen shaking (again, already exists), and a position reveal (we would have to make it). So all in all it was very simple, effective, easy to implement, encourages Necro players to rush up and scream in your face = win, and easily attaches to an existing feature we already have.

Previous News Posts
The Rising MOD - Update
The Rising MOD - Update 2 "Ammo Checking"
Resistance Voice Commands
The Rising MOD - Update 4: The Necrotroph - From Concept to Completion
The Rising MOD - Update 5: Alpha Gameplay
The Rising MOD - Milo (Creator of Visage) Joins TR, Contest Runners-up revealed!

Matthew DiPrinzio
Project Lead
matthew.diprinzio(AT)gmail.com