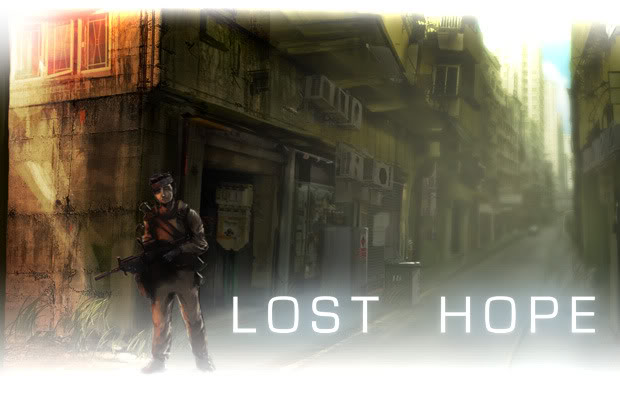 The Halflife2.net interview,
We recently had the pleasure of doing an interview over at Halflife2.net. Hectic Glenn, lead editor, asked good and interesting questions, we took our time to answer them and supplied them with some exclusive screenshots and renders.
Halflife2.net wrote:
Interview


---

Hectic Glenn: Your mod involves a struggle between a military group - the World Union and rebel groups, which side will players be fighting for and what have you included in the story for us to understand their problems?

Felix: The player isn't really part of any of the 3 factions. As a foreign war journalist you're in China to document the war and the innocent people in it, when by surprise you get caught up in the conflict. And because of the player being there without permission, you are regarded as a rebel by the World Union, and therefore a threat.

So the player was there to document the problems of the people caught up in the conflict (think of famine, violence, absence of emergency services etc) but ends up simply trying to save himself and the people around him. The local Chinese military forces however won't be seen much, as they already have been wiped out by or defected to the rebel forces.

Glenn: Is it an almost total conversion? Being set in it's own universe, how many custom models and textures are going into this mod?

Victor: Lost Hope will be a total conversion, however we're currently still using some HL2 props as placeholders. These will be replaced later on. We think it's important to do all our props and textures ourselves to keep a consistent art style in our levels and assets. How many props and textures we will use exactly is unimportant to us, we just want to make sure that we have all the assets needed to achieve the desired atmosphere.




---
Head over to Halflife2.net to read more...
We hope you enjoy the read and we'll be back soon with more media and information.
Greetings,
-Lost Hope Dev Team