Earlier this month, you guys voted for the new content you wanted to see in Guts and Glory and now it's here!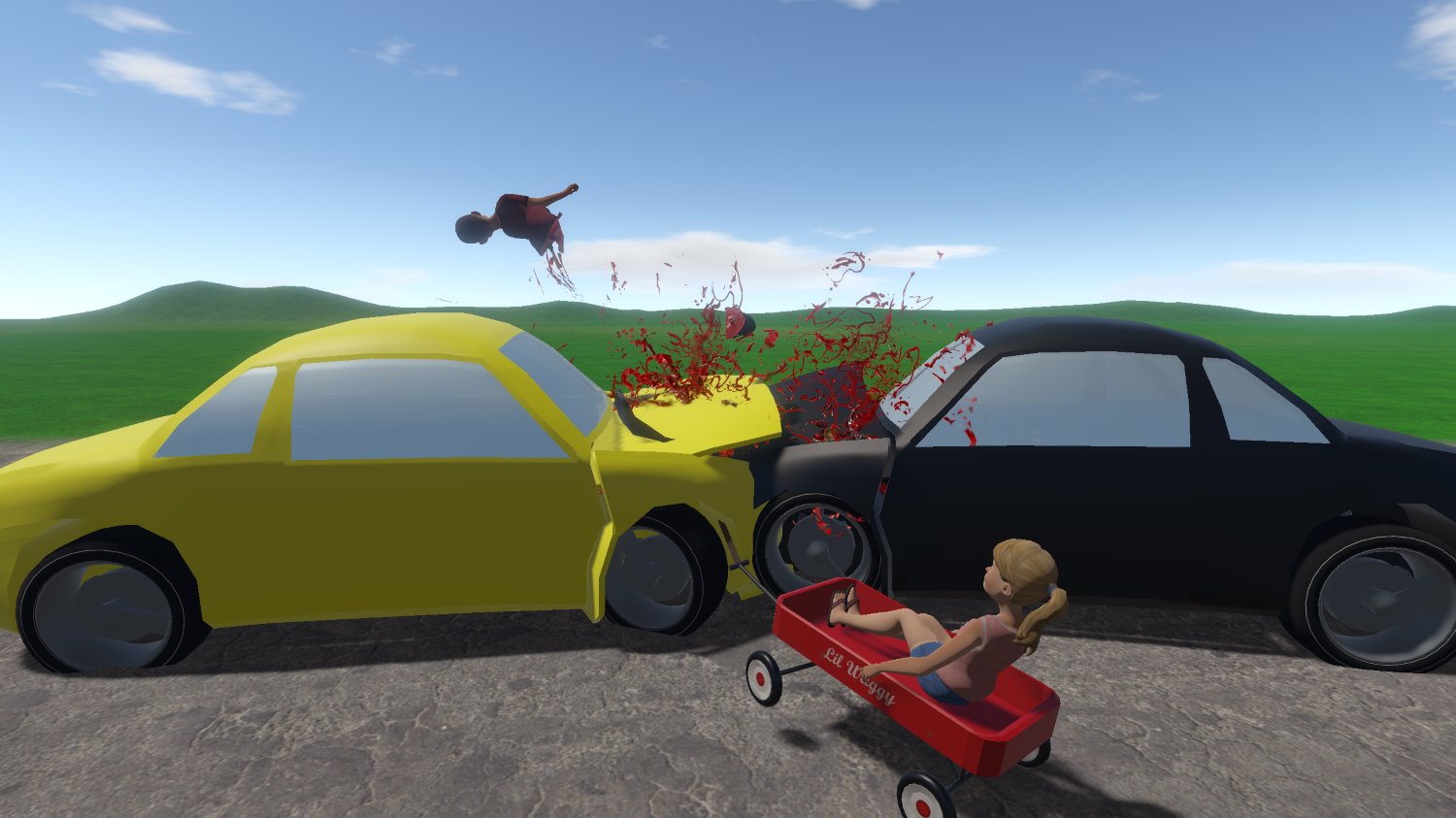 This Summer is all about community content. More characters, more hazards, and more awesome Workshop content so you guys can keep making bigger and better Community Tracks. Let's build some glorious new community challenges!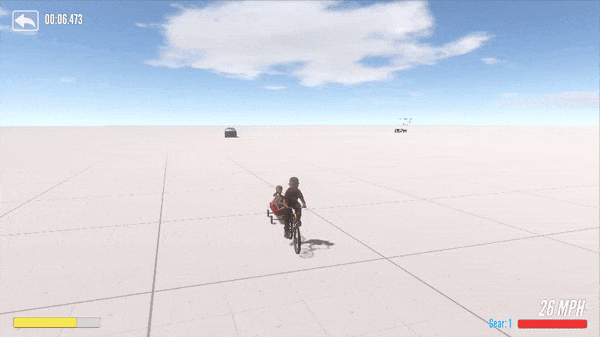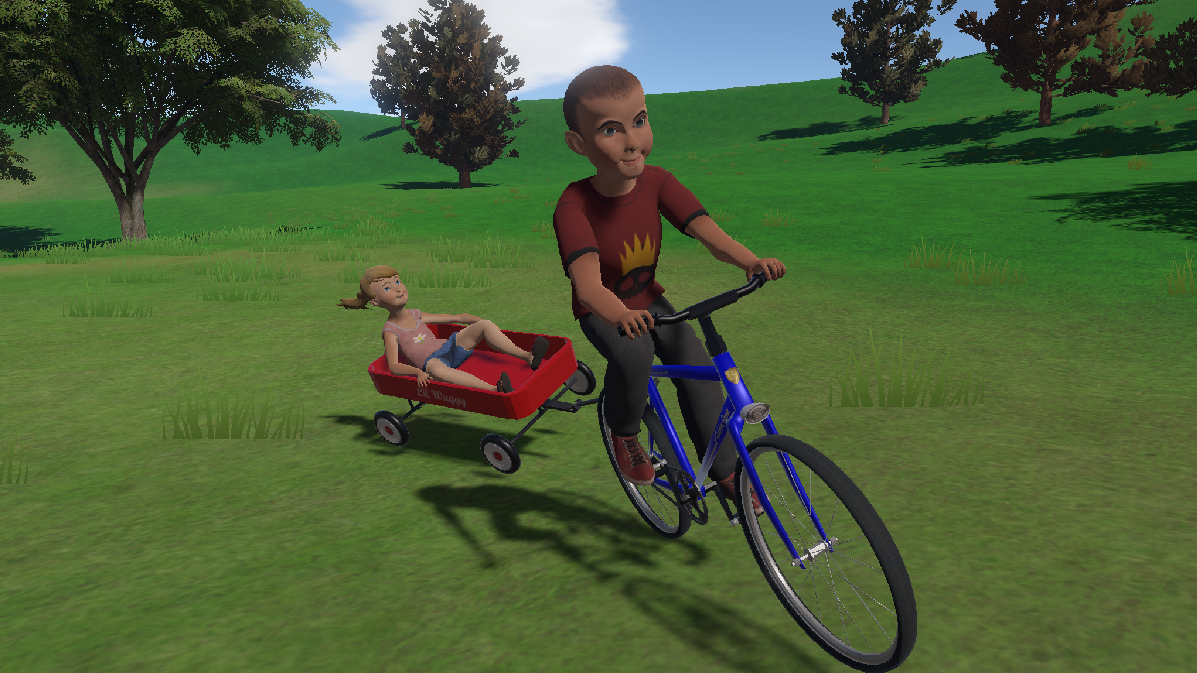 Jack & Jill
Jack and Jill went up a hill… and then they rolled down in pieces.

This week Guts and Glory gets a brand new set of Class A characters! Trying to make it to the finish line with sister in tow can be a real challenge… but if you just get tired of her you can disconnect the rope at any time! (Just press the new Eject button once.)

Jack and Jill are just two fun-loving kids. Brother and sister, actually. Unlike most siblings, they get along well together (most of the time) and love to go on adventures any chance they get. As long as they're back home in time for dinner, their parents pretty much let them do anything they want.

While getting slushies at their local convenience store, they saw a poster for The Guts and Glory Games and signed up the same day (there's no age limits, after all). Now they could go on "the ultimate adventure" and win a ton of money! Great idea, right?

Jack rides a child's version of the popular Golden Goose brand of bicycles, and generally tows his sister around in a small "Lil Waggy" brand wagon. They've gotten pretty good at doing jumps and stuff, so they're totally ready for this.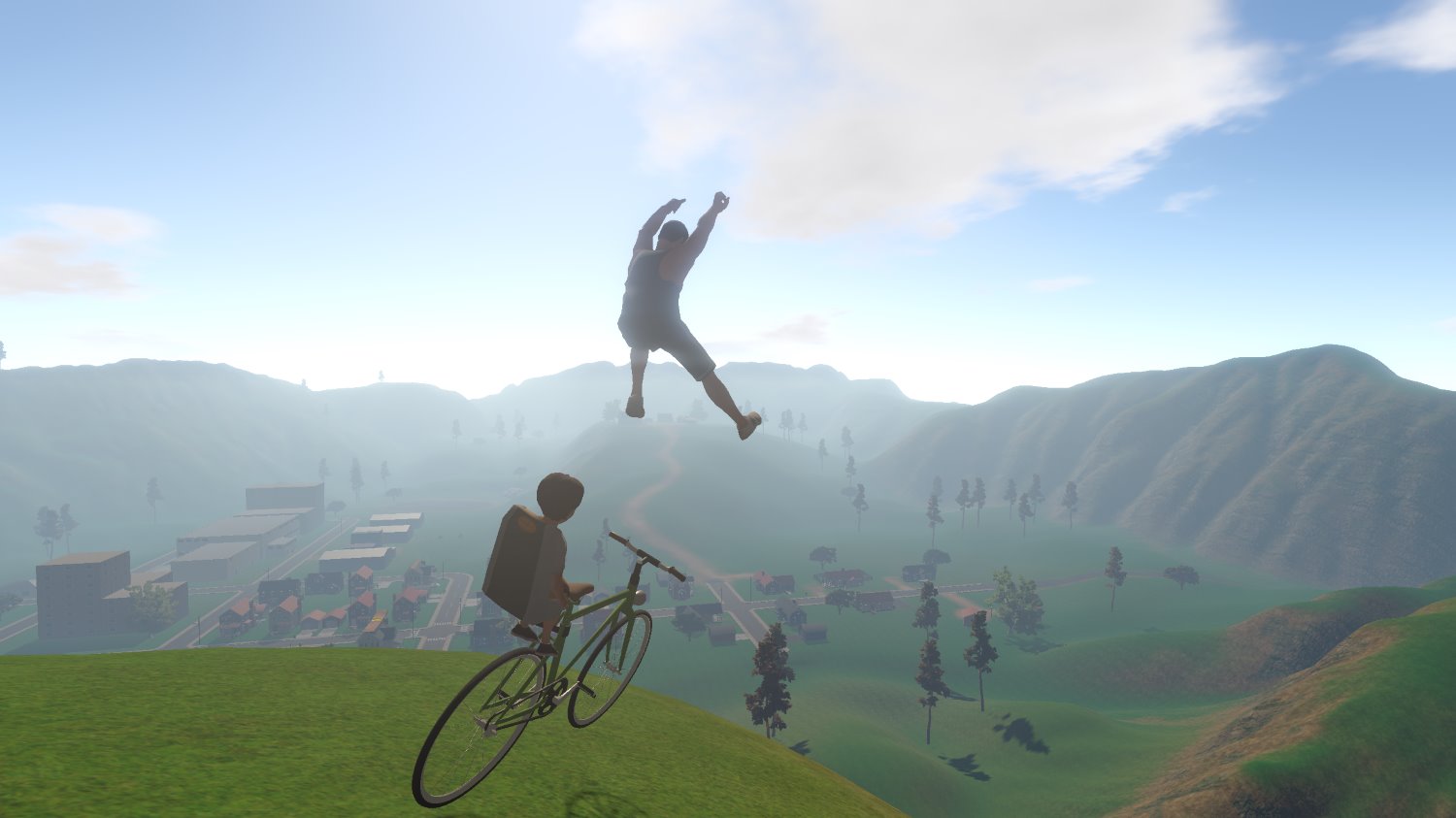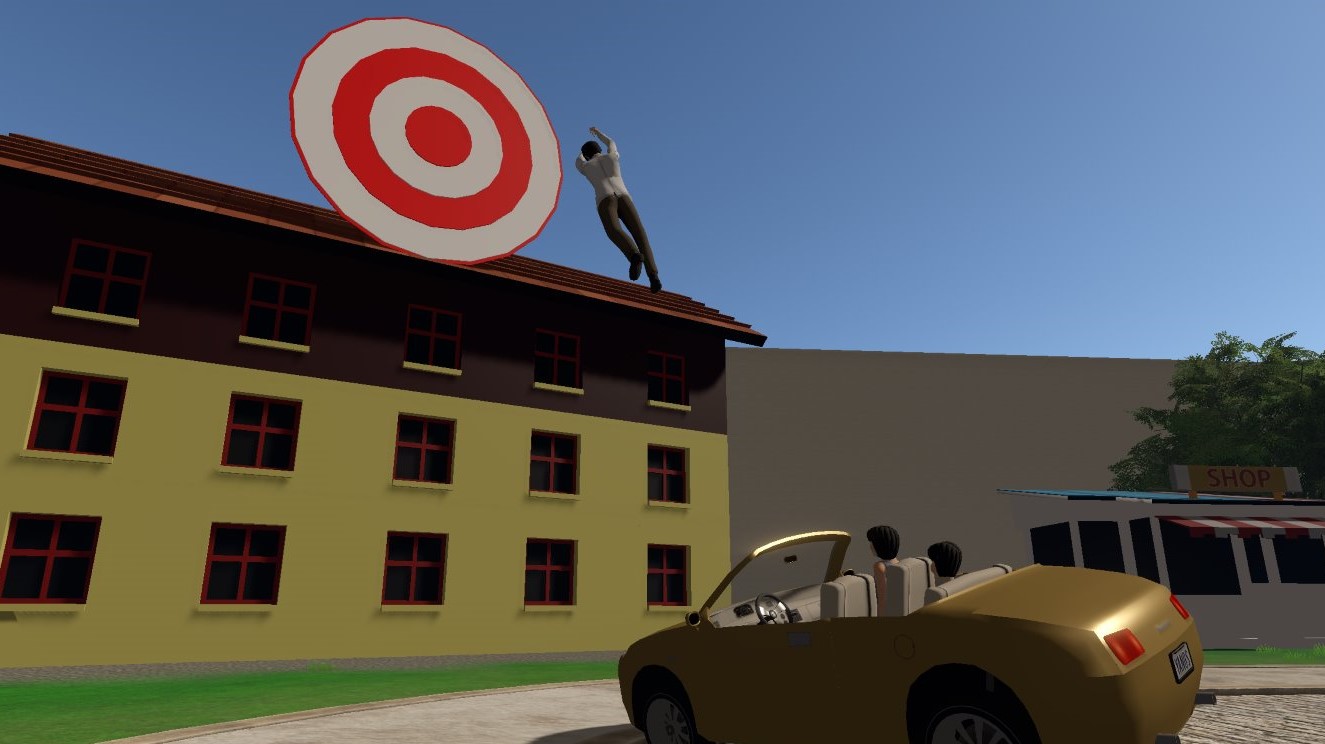 EJECT!
At last! You can now manually eject the driver at any time.
Just press the "Z" key to launch your character from their seat ("B" button on Xbox controllers | "Circle" button on Playstation controllers).
They'll go flying in whatever direction the top of your vehicle is pointing, so lots of creative level design potential here!

If you're using Jack and Jill, the first press will disconnect the wagon. Second press will eject Jack.

I also removed the need for the main character to actually be alive to finish a level. This means you can even complete a track by ejecting yourself across the finish line!

What kinds of tracks will you make with this new feature?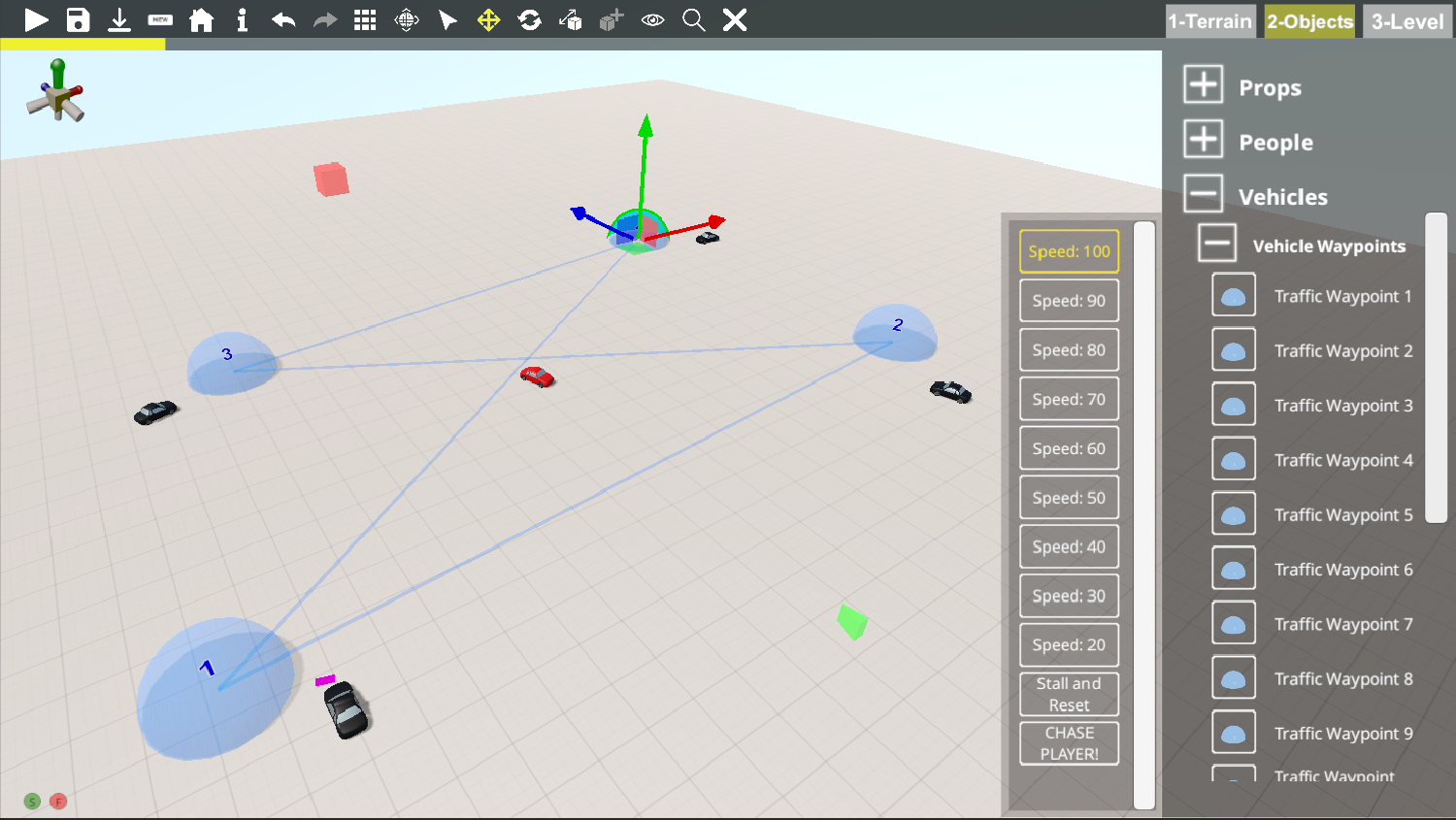 AI Vehicles
You asked for it, you got it. AI Vehicles are in the game and they're even destructible!

Like almost everything else in Guts and Glory, these vehicles are physics-based. They'll be affected by ground traction, wheel slip, collisions, broken parts, etc. They're currently in an early stage, so the 3D models and textures are basic. After they get battle-tested in this update, I'll convert to final graphics and add more vehicle types, based on future community votes.
Each AI Vehicle also has 10 different paint options, to add variety. These simple skins will be replaced by final versions later, and more vehicle types will be added too!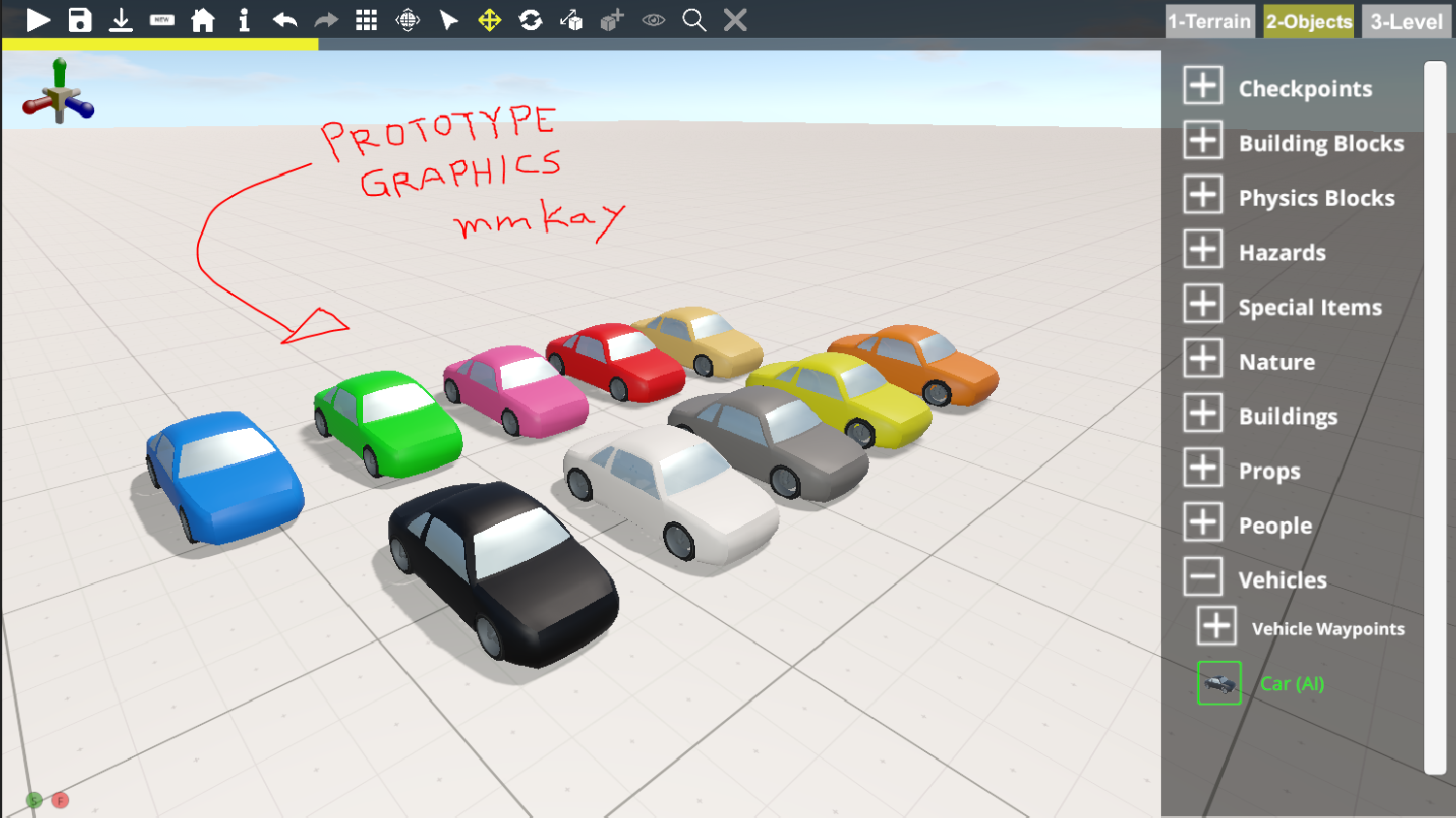 Using AI Vehicles is super simple:
1. Drag-and-drop Vehicle Waypoints. They'll be auto-connected as you add/delete them.
2. Tweak Waypoint Options. You can set Approach Speed, Stop, or even Chase Player per Waypoint!
3. Drag-and-drop AI Vehicles wherever you want them to start. Anywhere! They will automatically find their closest Waypoint and start following the path.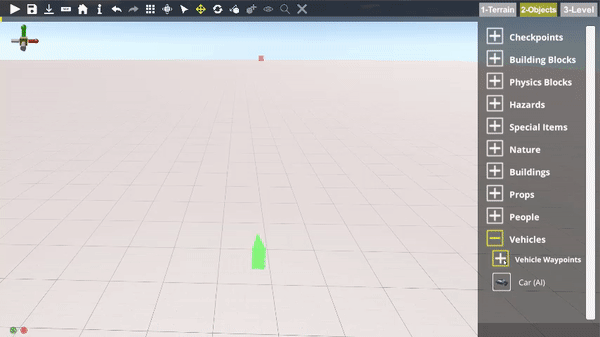 Workshop Content
Tracks can now be bigger! Level Complexity Limit increased by 14% (from 6000 to 7000).

I also just finished porting a bunch of content from Larry's levels over to the Level Editor. You can now make your tracks even more epic with these fine additions:
14 new city buildings, ranging from small storefronts to huge skyscrapers
Laser Turrets, with 4 options
Reflector Turrets, with 4 options
SmartBomb Turrets
AI Vehicles and Waypoints
Minor prop additions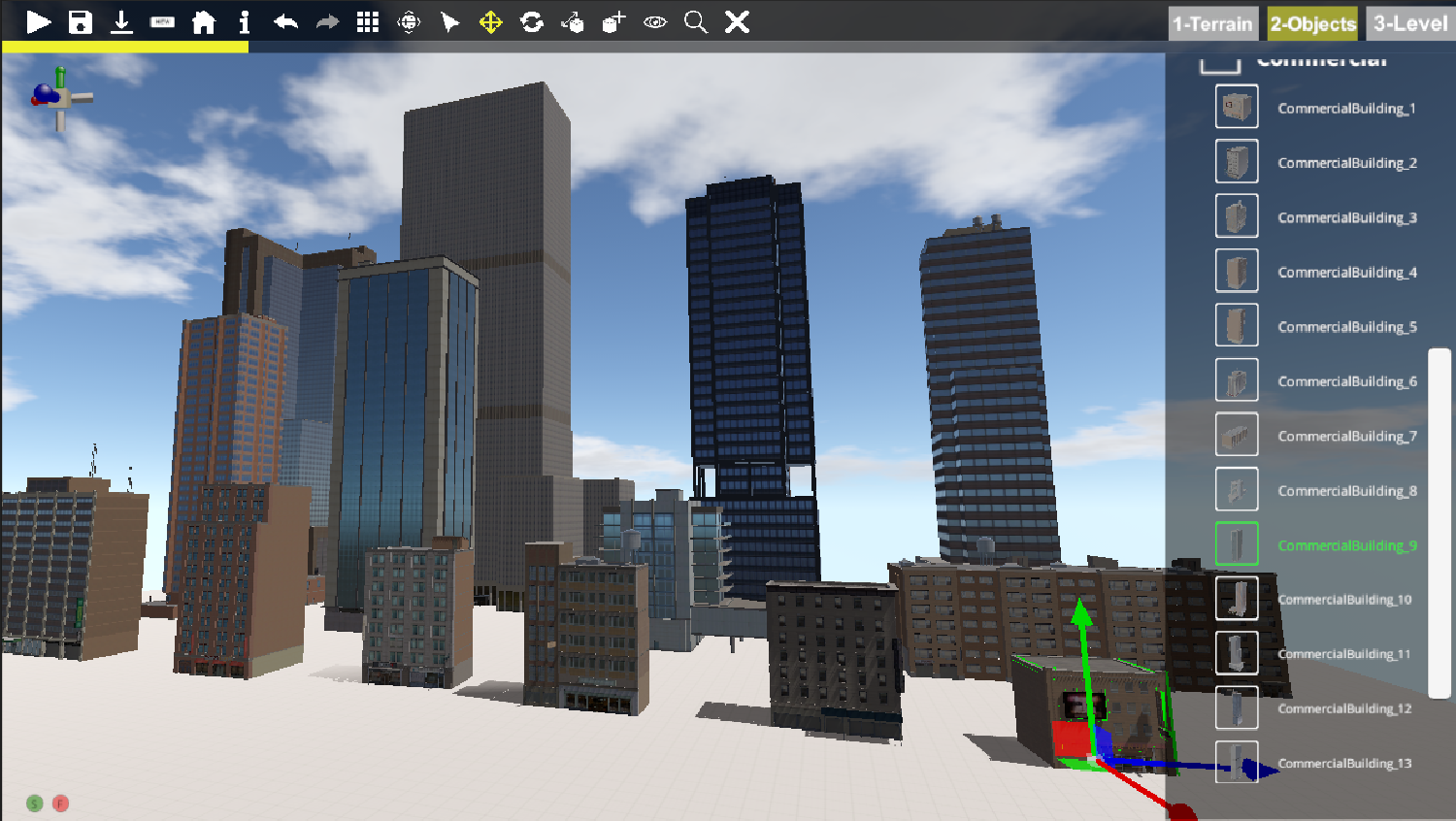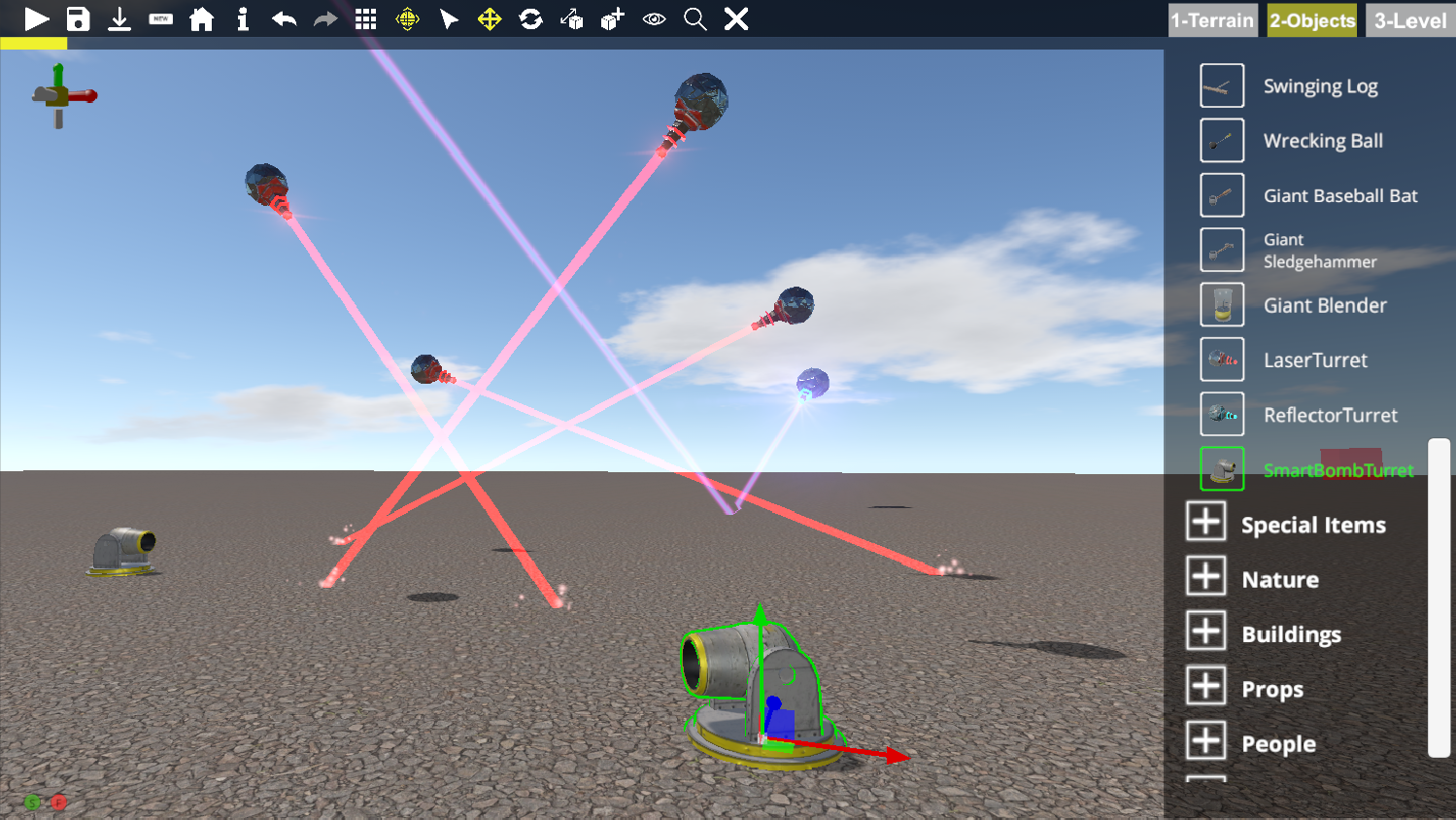 General Improvements
As usual, I've made several other improvements and bug fixes during development. These include:

- Did optimization pass on all Official Tracks. Approximately 5-15% performance increases. (Most noticeable on lower-end CPUs.)
- Added display numbers above each Checkpoint in Level Editor, for easier editing.
- Fixed bug that prevented character from dismounting if they lost both upper/lower limbs on bicycles.
- Reduced bicycle Boost burn rate by 33% (ie-boost lasts longer). Pedal faster, longer!
- Fixed hat selection menu scaling/aspect ratio issues.
- Added an "X" button to Settings window, for navigation clarity. Has same functionality as the "Save and Quit" button.
- Changed "Light" to "Eject" in Settings-->Control Mapping menu. Updated Localization accordingly for controller mapping.
- Removed need for Player Character to be alive to reach Finish Line. (Can even finish using manual eject.)
- Changed version logging system for more accurate future bug report management
- Fixed bug that caused player to basically be invincible if he died after crossing finish point and then clicked "next track" button.
- [Fixed?] no sound bug when switching tracks, experienced by some players.
Community Tracks Menu
- Added controller/keyboard auto-scrolling to Community Track and Level Editor menus.
- Fixed menu scaling/screen ratios on pause screen pop-up version.
- [Fixed?] bug that causes Community Tracks pop-up menu to freeze/become non-interactive for some players.
- Added a manual close button, in case auto-close fails