Guild of Ascension is a very fun, adventurous, and colorful video game that has been developed by the Canadian studio: WhileOne Productions. Based in Montreal this studio opened its doors in January 2019 and was founded by Marius Ibanez; a veteran of the AAA industry, having worked for studios such as Ubisoft. GoA is the first video game released and published by PID Games on September 21, 2021.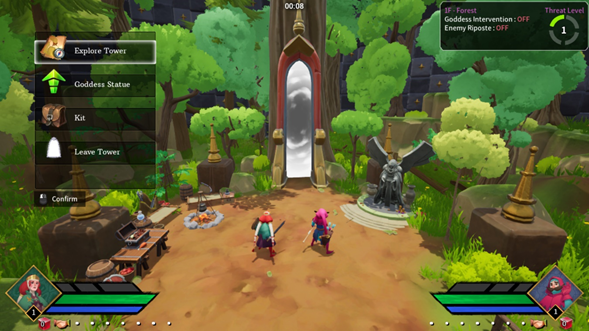 Guild of Ascension is a blend of genres such as roguelite, turn-based, and real-time action, making for a gameplay system that is quite entertaining. To be honest, it is the type of game with a low profile. Not promising the earth but delivering some surprising gameplay, in a way that hooked me from the beginning. An experience which saw me dedicate many fun-filled hours to it. As eloquently explained by the studio founder and Marius' and their own words describe:
"Guild of Ascension started as a passion project when I got the idea to bring real-time action and turn-based strategy together. I quickly saw the potential to play around fresh and old gameplay mechanics, which motivated me to quit my job and start this new adventure. So far, so good!

Mixing two opposite genres together was a long process but in the end, I feel that finding a good balance brings a new perspective and interesting challenges that you cannot easily find in another game – at least not one that I know of" Marius Ibanez.
Read the full review on turnbasedlovers.com