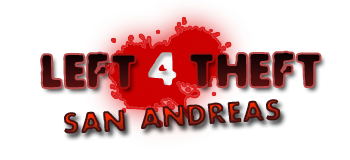 It came as quite a surprise for me, but Left 4 Theft won the "Best Mission" modding award. This is the second award for L4T, along with the ModDB's Editor's Choice "Interaction Award".
I'd like to thank everyone for voting for L4T and I'm happy to announce we've started development on version 4.0 again. Smallcombe and I took a small break the last few months to focus on other things. Expect updates on all the new stuff in the coming weeks and months.
We expect to release version 4.0 sometime this spring or begin summer. We are trying to add some fresh new things to the mod and the needed bug fixes ofcourse. Furthermore I am thinking about scrapping the realistic mode because the exploration mode is basically the same but with more features.

Link to the forum topic: Click
Anyway guys, stay tracking for updates in the future and take care!