GREEDY GUNS update!
This post will be a little bit technical so if you are a gamer and have no interest in tileset considerations and all that here's a mockup to make you happy in the first paragraph :)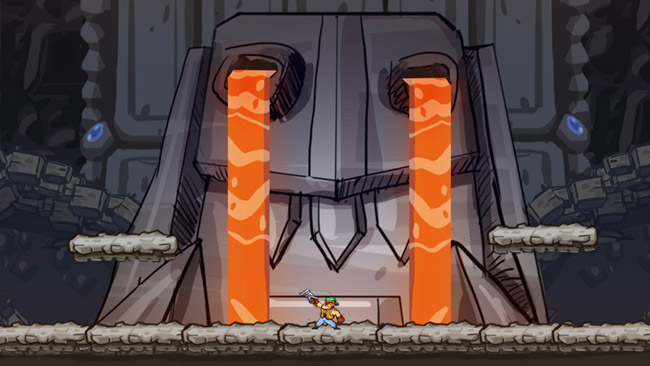 Big Totem Crying Lava - what else?
Where were we?
We've been silent for very good reasons. We had a little table @ Lisbon Games Week where we got to show our latest build of Greedy Guns to Portuguese gamers. The feedback was amazing and people seemed to really enjoy it. One frequent remark is the fact that we don't have different areas in the game (yet) and the one we have is a bit dull after a while.
Challenge accepted.
New rules for pretty levels!

Learning with the best (
Iconoclasts
,
Frogatto
, and
Owl Boy
)
First thing was to do some research. Well, revisit the research I had done with my now much better knowledge of tiles and unity3d.
I looked at some of the better looking tiled based games out there and ended up really enjoying the work done in Iconoclasts, Frogatto, and Owl Boy. So if you see any similarities, you know why.The Editor ProblemI started creating levels in Greedy Guns using Tiled (and its auto tiling feature) and adding decorations as Unity game objects. This seemed like the most natural and powerful way to tackle the issue of dressing the levels.
There are several problems with this approach though:
1- Game objects dragged into the scene don't always have the right Z, so I had to manually adjust it to make sure it was behind or in front of the tileset. This x100 is very time consuming.
2- I can't preview the gameobject in unity. It's just a blue cube... So I have to name the object so well that I'll remember what it looks like just by reading it. Not really feasible.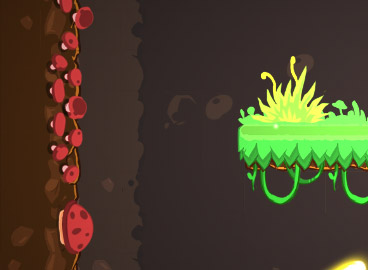 I kept wrestling with this issue until recently. On further analysis of Iconoclasts and Frogatto it became clear that most of the decorations where just objects split into tiles (and even if they aren't the fact that they can be placed in the game with the same editor is really good). So I'm thinking of replacing most of the decorations that are placed in unity (like the mushrooms above) with tiles that I can placed in Tiled2D, making the decorations process much quicker.
Also the backgrounds with paralax where being assembled in Unity as well. In the previously mentioned games you can see worderfull background tilesets that are extremely versatile since they can be tinted to dress different types of areas (caves, underwater, etc)
Also the mentioned games are much less economic when it comes to layering tile layers for decorative purposes so I'll try to add a few more layers as well and see how well the game runs.
So finally I decided that:
1-We are going to be the least dependent of Unity to dress and decorate the levels (except in big set pieces)
2-We need versatile tilesets that we can use in the game's backgrounds.
So now that we have new rules it was time for some rough mockups!
Area Mockups! What do you think?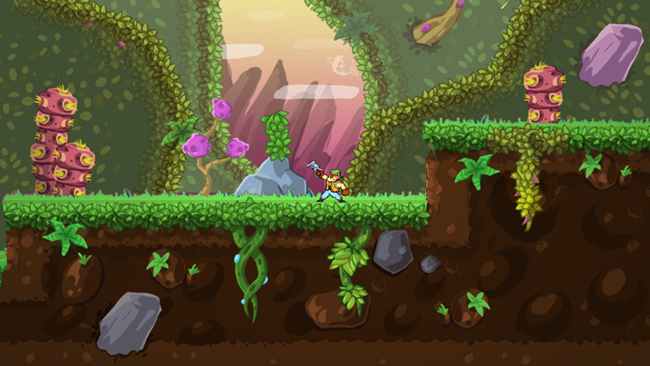 A little change in color and the green grass tiles can be turned into an Autumn decoration.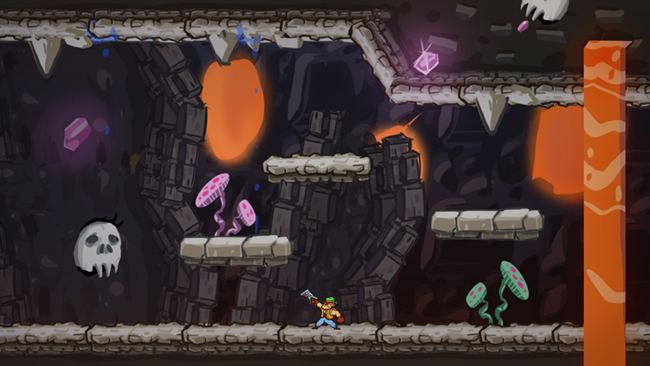 Reusing the background rock tiles with a color tint I can decorate the caves as well :)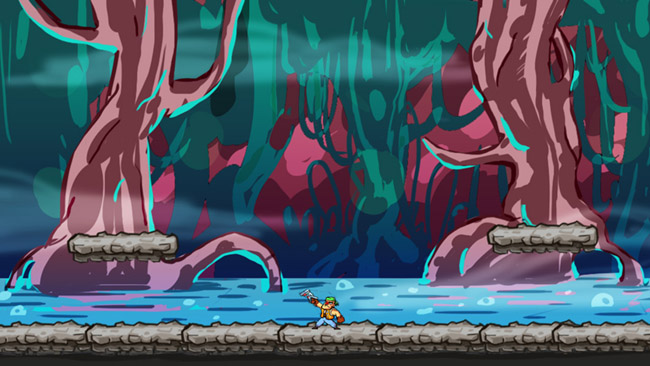 The image bellow is how the game looks now, so the new level art is going to make a world of difference and add a lot of much needed variety :D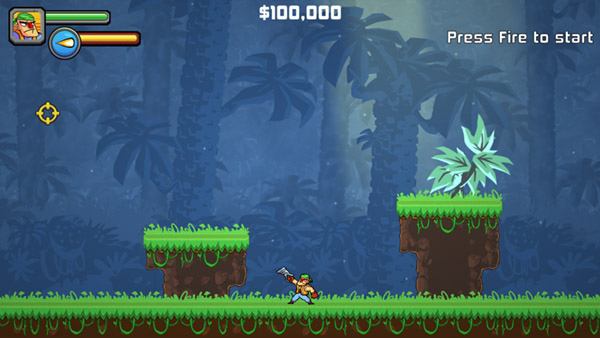 Greenlight!
Oh, and can you hop on to our Greenlight page and help us out? Just sayin ;)
Leave a Comment! And...
...add us to your favorite social networks 'cause we are cool cats. ;) See you soon!