Ever wanted to create your own levels for Great Permutator? If so, we have exciting news for you: v1.1 brings a full-fledged level editor which will let you unfold your creative potential. Just install the update and check it out!
Full changelog:
- DirectX is replaced by OpenGL+OpenAL (for Windows version)
- added main menu
- added level editor
- added add-ons support
- "options" and "credits" are moved into main menu
- new format of save file (note: old version will crash trying to open new format; the new version can open old and new formats both, but will save in the new format on the first launch)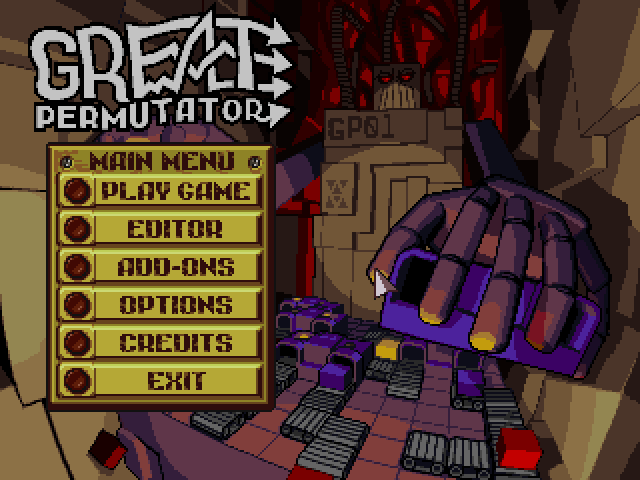 The current version of the editor supports saving (and loading, of course) into files only. In the future we'll create global online archive and you will be able to submit levels here. And there will be possible to solve all levels from this archive.