Gravitation Navigation is an arcade-style game that I am developing using libGDX. It features a randomly generated world and realistic box2d physics. I also used the box2dlights library to make some nice lighting effects.
The goal of the game is simple: you navigate a vehicle by reversing the gravity, and you travel as far as you can! Missing a checkpoint, running into an exclamation box, or hitting a yellow wall ends the game. The glowing blue clocks give you a shield for 10 seconds. If you go very fast, you also get a speed bonus! Please check out the video below for a demonstration.
Below are some screenshots from the game:
This is what happens when you run into a box marked with an exclamation mark...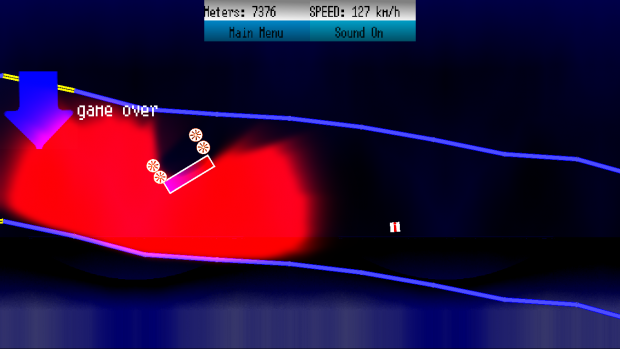 Speed bonus!