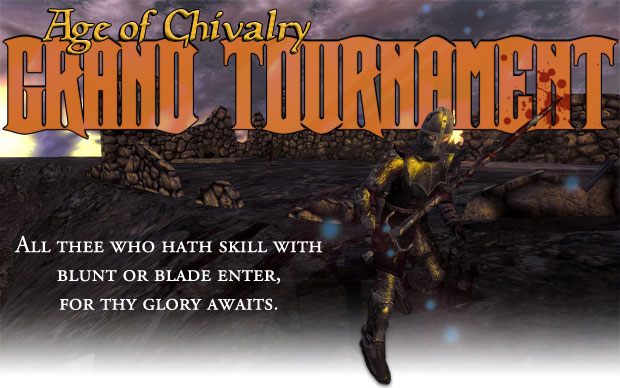 Age of Chivalry's Grand Tournament final matches are taking place this weekend, you'll be able to watch the proceedings on Justin.tv (head to the actual channel for chat):
Here's the broadcast schedule:
Match 1: MM vs. VOID on Saturday, May 15th at 3pm EST -

match over. VOID won.

Match 2: RK vs. Vq. on Sunday, May 16th at 1pm EST -

match over. Vanquish won.

Match 3: Winner of match 1 vs. Winner of match 2 on Sunday, May 16th at 3pm EST
For full details, head to the official Age of Chivalry forum for all the standings. Also, stay tuned for our big announcement coming after the tournament ends this weekend.
Servers for this tournament are graciously donated by
ConvictGaming.com