As promised last time, we have in-game screenshots from Jannicks map "Tauziehen" (german for Tug-of-War) to present to you. In this grimey map you'll battle for every muddy centimeter in a fierce battle around some trenches and open fields somewhere on the western front of France.
As we obviously love to show you grenades, the next thing today is the german Kugelhandgranate 13. Before adopting the now iconic Stielhandgranate in 1915 the germans used other grenade designs as well. This is one example of it. It was later refined into the Kugelhandgranate 15 and used throughout the war.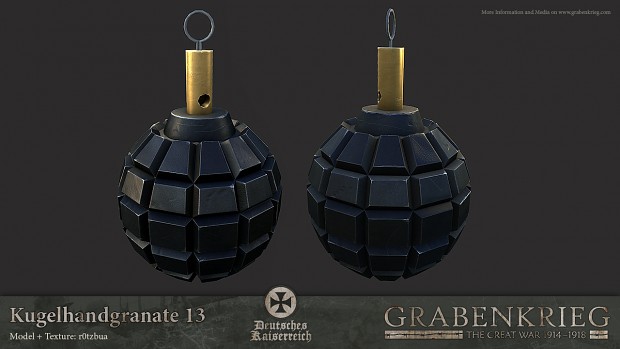 In the introduction I said we had some recruitment news. So I'd like to officially welcome LATTEH, Che 931 and doughboy to the development team. LATTEH is an experienced 3d artist currently working on environment models for us and I'm sure you'll see things from him in the near-future. Che931 is a nice chap from Spain who is helping us out on the coding front. The last new member of the crew introduces himself with a bang. Doughboy is a 3d artist for us and did this beautiful Webley Mk VI model you see here. Welcome to the team, it's good to have all of you on board.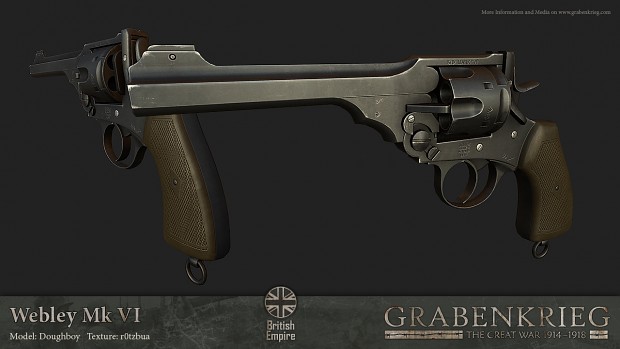 While we already have a nice development team here, we still need some help in various areas of development. We're especially reaching out to all the coders experienced with the UDK and the Red Orchestra 2 SDK as well as weapon animators and people who are able to implement assets into UDK, complete with materials and animations. If you'd like to help us out making something beautiful, just drop into our forums or write us an e-mail to recruitment@grabenkrieg.com.
The last thing we have today are some nice signatures for all of the Grabenkrieg supporters out there. These help you telling the world that a World War One mod is out there, or simply enrich your forum signatures. We compiled a list of common forum shortcodes usable for signatures here.
Thanks for tuning in this time, and as always you can discuss this on our forums, or like us on Facebook, where we are pretty close to 100 likes now.