This modification is basing on old Winter Mod (mainly Newworld). Update is heavy: many changes in textures and vobs and moreover now winter is also present in Oldworld and AddonWorld. Enjoy this Christmas 2020 release.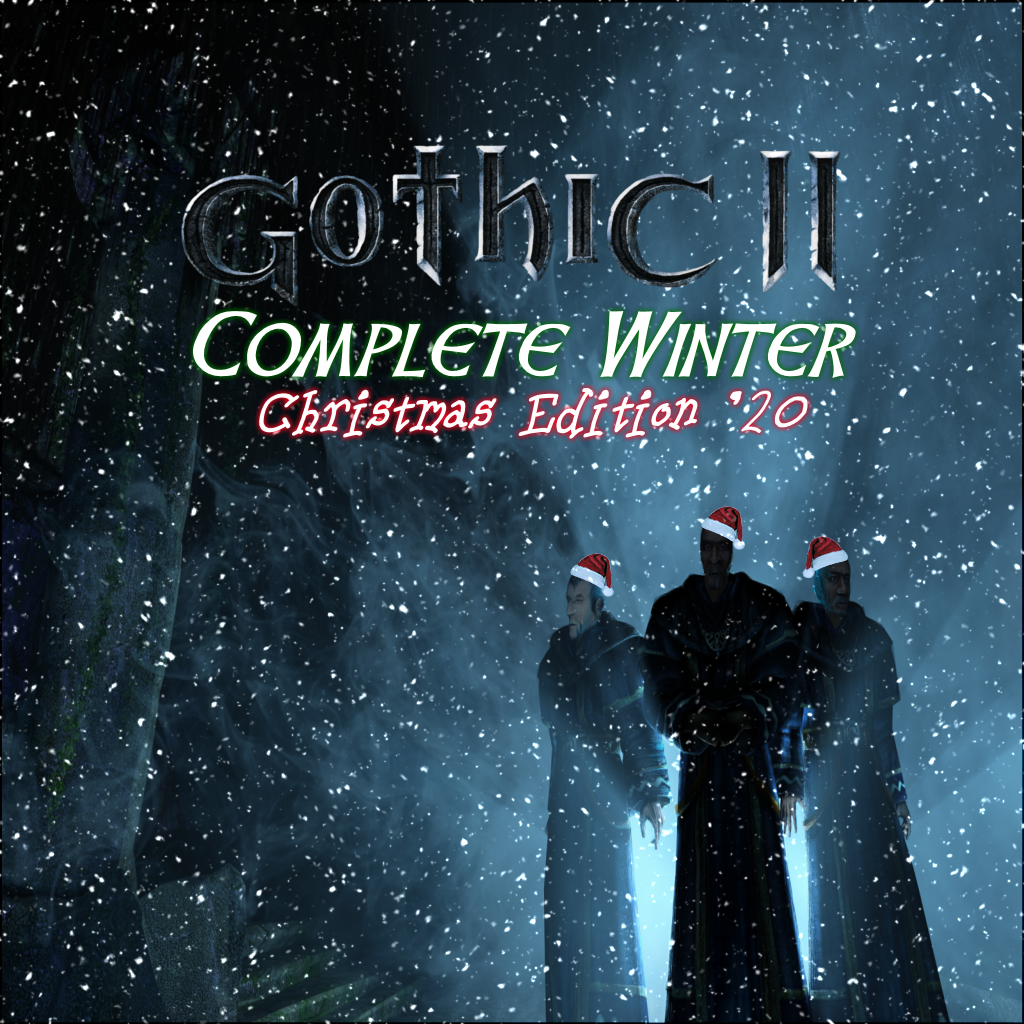 Instructions:
1. For this mod to work, GothicStarter (from PlayerKit) is required*.
2. Just unpack everything to your Gothic II folder.
3. Launch GothicStarter and chose Complete Winter mod.
*However if you dont have GothicStarter and still want to play the mod, you can rename file COMPLETE_WINTERMOD.MOD extension from .MOD to .VDF and then place the VDF file intoGothic II/Data directory and launch Gothic2.exe
Modpage: Moddb.com
You heard Winter is coming? But you cant see it outside the window? Do not worry! Instead you can experience fully snowed Valley of Mines and even Jharkendar! Some screenshots below. Whole gallery is here: Moddb.com