modification has reached a stable state. multi-version works on all versions of the game, and its flaws are easily corrected patches, which can be found in the archive. Text Instructions are included with the patch.
Men of War (known as the "Desert Fox") (oh god! What he's old!) Works if installed in the modification of the patch that adds the necessary files.
Men of War Assault Squad 2.05.15 - is stable and does not require patches
Men of War Assault Squad 2 - the game is in development, some of the levels on this single company may not work. need to install the patch, the regulatory coverage. also there is a possibility that the game update will cause an unstable job modification. but we will fix it every time.
Please! do not put the patches in the game. place on top of the modification. Do not place the patches if they are not required!
So... I have updated many of the old tanks and added new ones.
As you already know, I have created and improved many new factions, such as:
- Neutral characters
- Clones
- Machines
- Damned
- Bandits
- Mutants
- Sinter
- Evil Sinter
- Democracy
- Military Alliance
- Planetary Guard
- Clans of the Orcs
- Elven Alliance
+ "Sweet sector" (oh, god! why the deviants so aggressive?!)
At the moment, you see "Planetary Guard" for online play! (This is in addition to all the old factions!)
Maud continues to evolve and improve. And I really want to make a lot of new, fun and unique missions for you, but unfortunately the time has come to bad news.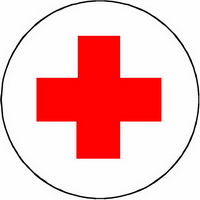 The fact that my health is fails me - my blood ulcer opened again, and it is BAD.
08/21/2014 Doctor has made my examination. it found a tumor inside of me. Need to have surgery that would cost at least 35,000 - 50,000 of Ruble (it's like 1,500 $ US dollars only less). Problem is that I do not have that kind of money.
Hard for me to ask for help, but if someone decides to support me, I will be sincerely appreciated.
I do not have Internet purses. Only an empty master card in the "SVYAZNOY BANK".
number of my personal account for donations: 40817810900051899609
SVYAZNOY BANK
BIC: 044583139
OKPO (All-Russian Classifier of Enterprises and Organizations): 17534094
ITN (Individual Taxpayer Number): 7712044762
IEC (Industrial Enterprises Classifier): 775001001
So, if you donate even be a little money, I'll get the opportunity to healed in time. I hope for your understanding and support.