This is a shortened article originally posted at PolyKnightGames.com.
Designing Demigods
Each world in InnerSpace has its own miniature cosmic order, underpinned by a marvelous creature. Collectively known as Demigods, these take myriad forms. Some are beneficent, others hostile or destructive. In all cases, they play an essential part in the order of their surroundings.
As the design of InnerSpace began to fill out, the Demigods became a key piece of the mythos and experience of this world we are creating. Originally, we referred to them as bosses and they were meant to test the player's fight-or-flight instinct.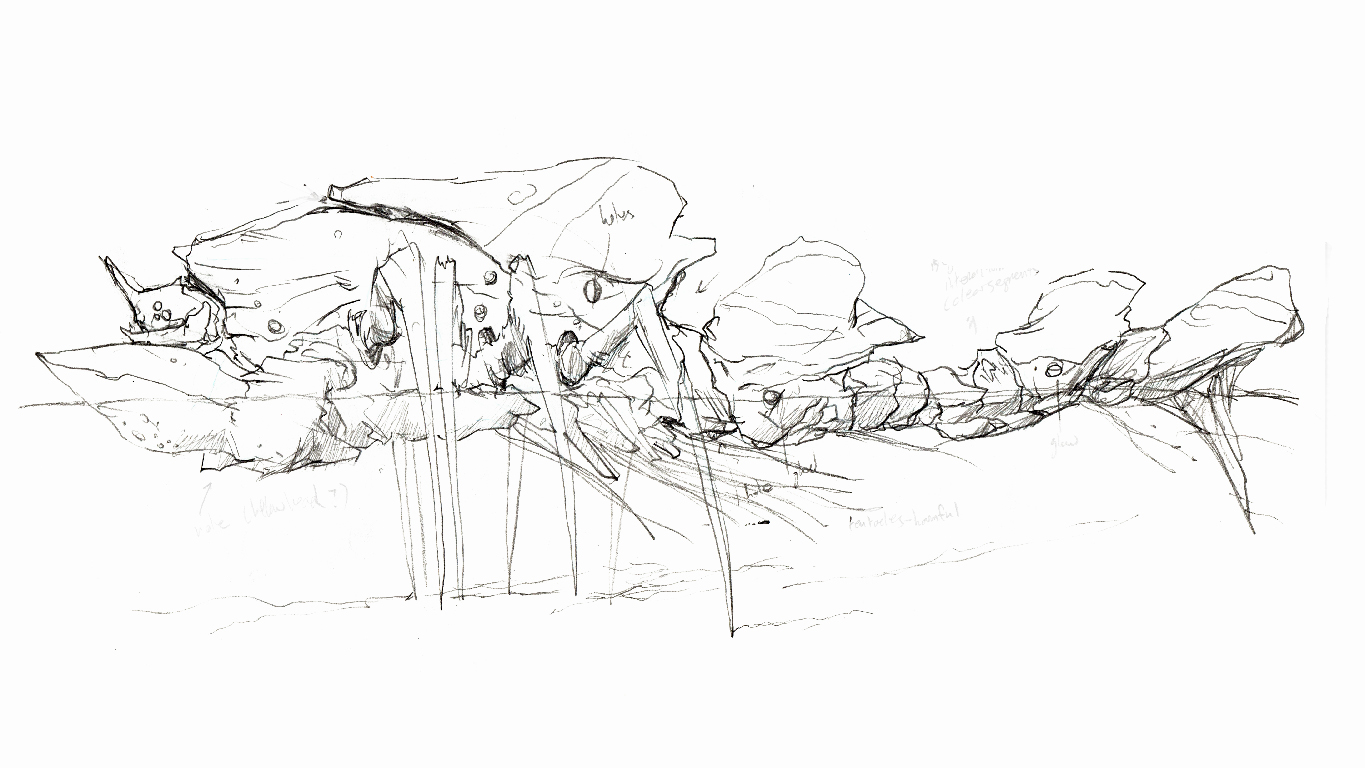 Eco-Friendly: Beings and Environs
The Demigods are not just "big animals", but are wellsprings of life. These creatures are tied to the cosmic, to the systems undergirding the very existence of the inner-spaces themselves. They, also, have an effect on the cultures that witness them. Inhabitants, for example, in the world that is host to a massive crustacean Demigod, known as The Mountain, may integrate its discarded minerals into the structures.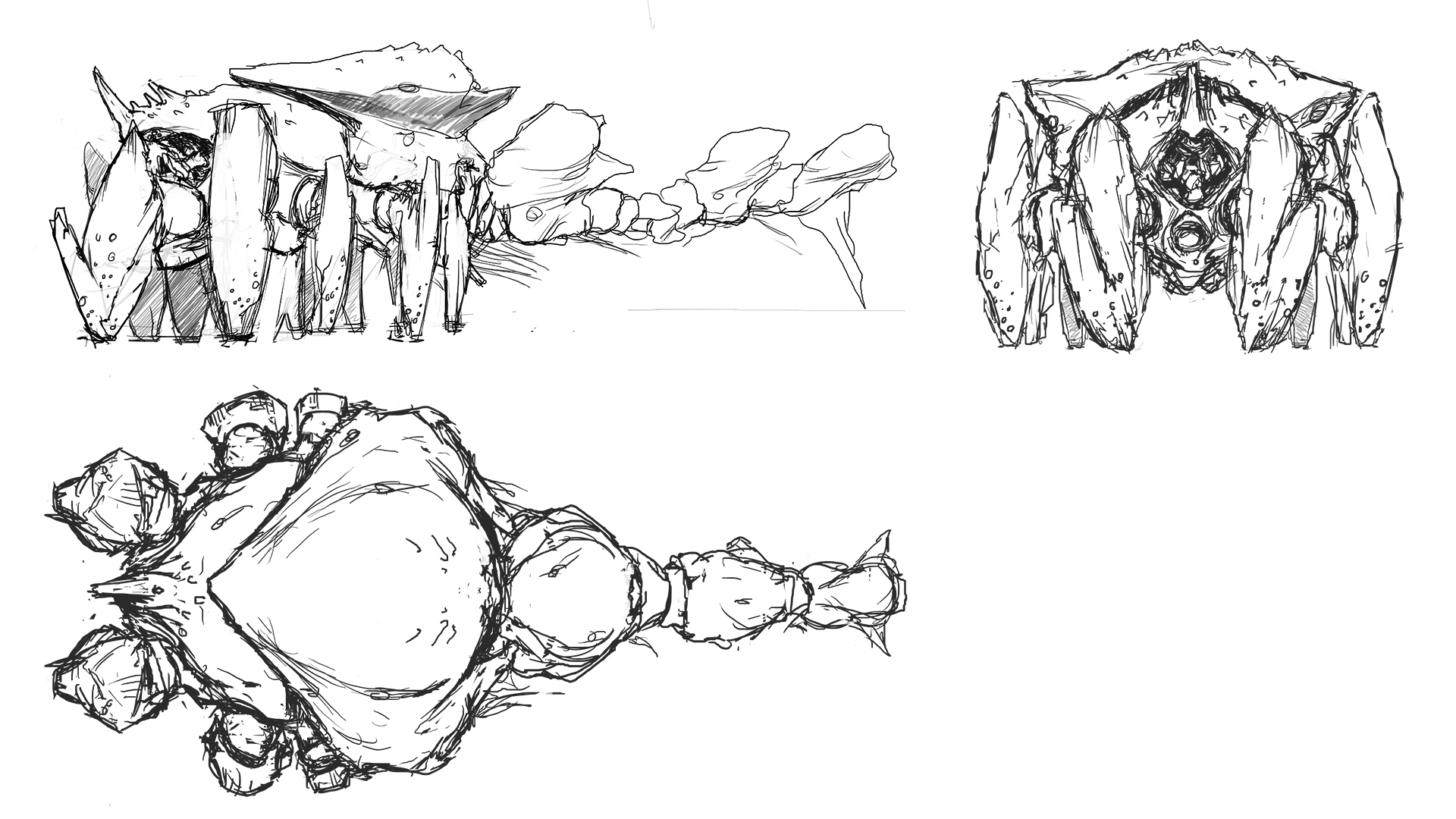 Ghost in the Machine: Gods and Gameplay
Demigods are not "boss battles" in so many words, so the problem is how can we show this with gameplay systems that is geared towards exploration rather than combat. Though they are singular entities, the Demigods have to open themselves to methods of interaction that exemplify, rather than be exemptions to, our gameplay systems. We considered shaping encounters as interactions between player, Demigod, and environment equally. "Solving" the encounter may not require defeating, but rather aiding, a creature. With The Cloud, the elusive bird-god, simply finding and understanding the behavior of the creature plays a large role in finding a solution.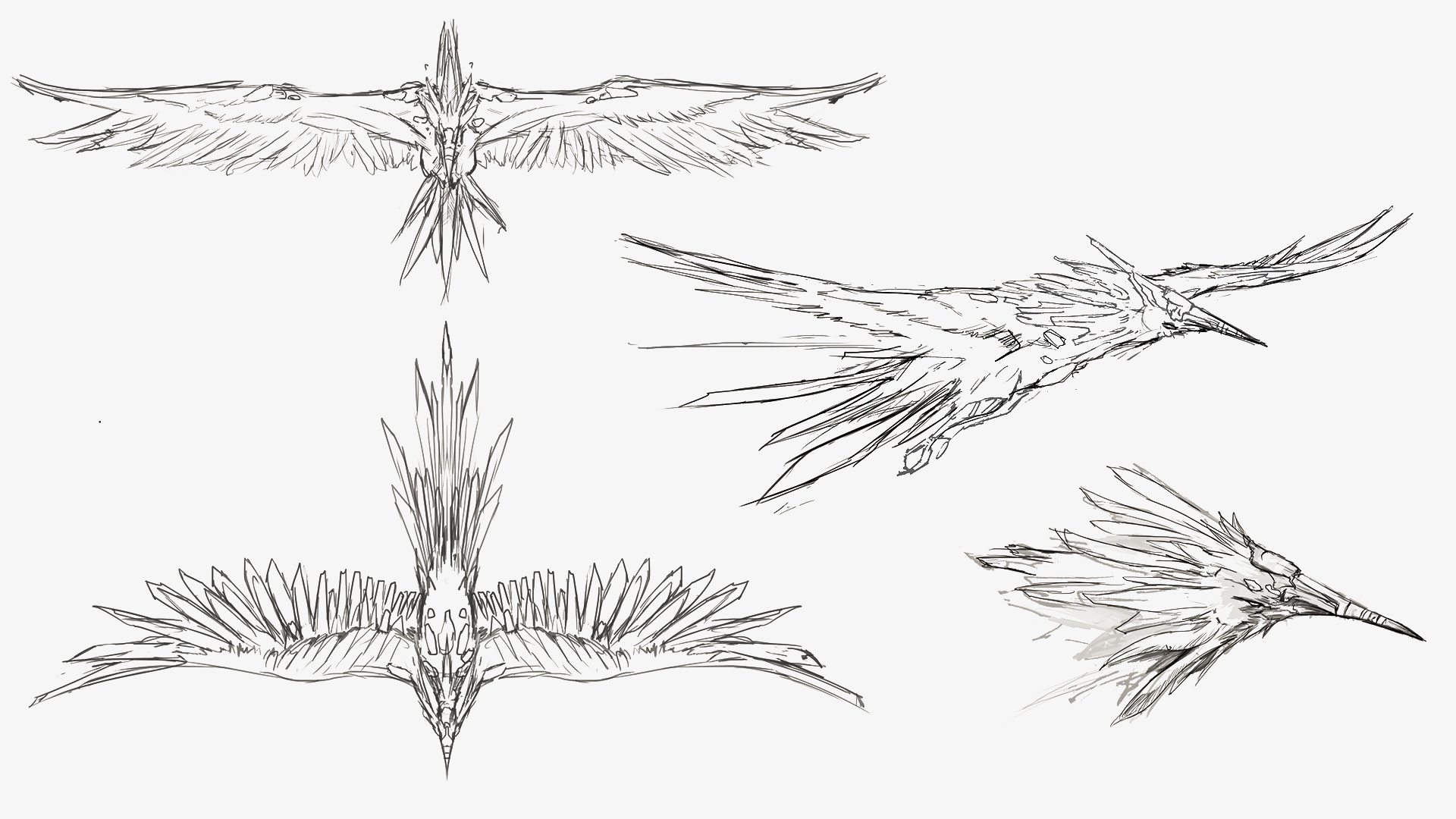 The Demigods themselves are environments. The Mountain has a huge carapace, much of which is actually empty chambers and twisting tunnels, formed naturally but vacant of any organs. Though the outer shell may prove impervious to the player's tools, exploring around- and in- the Mountain may
lead to more productive solutions not otherwise apparent.