Let's see if we can break this pattern. We got a track for you this week, we'll also showcase what work has been done already within the Goldeneye-hacking-scene.
First there's a music track for you, created by Plodo. It's a first try at custom music for this project, and it's rather nice, so give it up for Plodo. Remember, this is in the .midi-format, the only format which we can import into the game, but this is not exactly how it will sound like in the game, nor is the production finalized, so keep that in mind.
Then there's a new screen of Fort Knox. Meticulously created by radorn as you can see, he's using aerial photographs as reference for the exterior.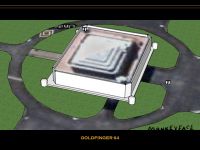 A repeadetly asked question we get is; "How is this possible?" There's a technical side to it that I wont dwell into, but I can say this, we got some concrete proof of the possibilities. Let me introduce to you some custom missions and maps, made by our fine members over at Goldeneyevault.com and shootersforever.com.
ISLAND
A milestone in the hacking of Goldeneye, the Island mission, created by TimEh. Utilizing most of the features the editor presents us with and this mission gives you a new location and a new mission. As with all other patches I'll introduce you to, it's playable and downloadable over at Goldeneyevault.com.
OFFICE
Solo and multi-level signed Dragonsbrethren. One of the first to be created using Hammer, well worth a look.
LIBRARY MISSION
One of the first new missions, taking place in Library. Created by BMW.
MOON BASE
Nifty-looking map that was just released and is created by Cyberen.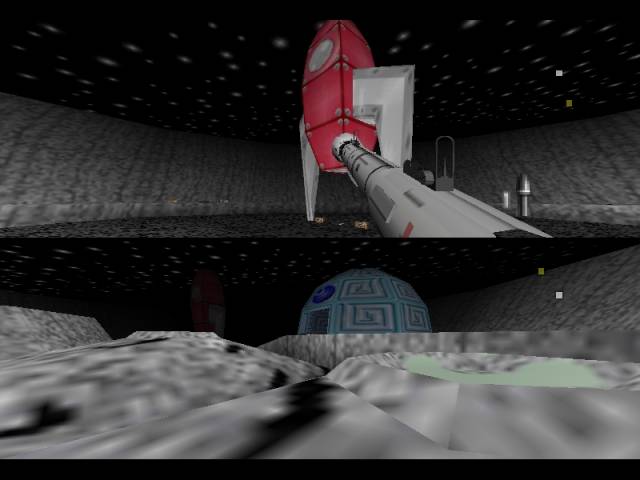 COUNTER-STRIKE MAP PACK
A map-pack that replaces 10 of the multiplayer-maps with ones from Counter-Strike, created by monkeyface.
And that will be all of this week. See you later folks.