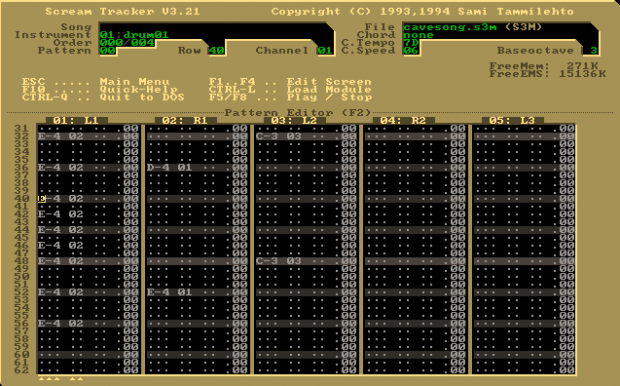 I have to use Scream Tracker (pictured above), a program created and released in 1992 to make music. Here's what the program looks like, as I had to use DosBox to get it up and running. Yes, 1992, way before 1995 was out and Unreal Gold being released in 1998 uses 20 year old software to make it's music and I have it. The file gets saved and can be exported into UnrealEd. UnrealEd can save this file as a .umx file, which make it work with Unreal Gold or any game that is run by the Unreal Engine. That's my music needs sorted, so I can quickly make the rest of the content for this mod and get a move on.
Here is some music in game. I'm still getting used to making custom music but at least their music in the mod and wouldn't be silence across the entire experience. I've applied it to the Mine section of the game. It is set to change hopefully.
Also here's some more eye candy is anyone wants to take a look. More still to come. Just some geometry with textures, however hopefully there will be better looking trees instead of these generic ugly Unreal Gold trees and it would look great in the level, along with some deco.
Also I'm going to need beta testers in the future, so if you want to play the mod before it's official release, leave a comment here or in my profile page and when I get the beta build sorted, I will let you know. Beta testers are going to need a copy of Unreal Gold to play this mod. It would help.