Glyphs Apprentice is a formidable puzzle game where you use your intelligence, creativity and imagination. But be warned this game is so hard it will cause a sudden need to plan things out, excessive whiteboard purchases, dehydration and low blood sugar due to not eating, sudden need to eat quickly, more planning, frustration, telling your significant other for the tenth time just another 5 minutes, ramming head through monitor, finally solving a puzzle bringing more satisfaction than sex, giggling maniacally, and wondering where your significant other went. ;-)
Basically if you like figuring out how something works and if you like to be challenged, then Glyphs Apprentice has many hours of exciting puzzles for you to play.
Check out the game on Steam at: Store.steampowered.com
Quick how to play for Glyphs: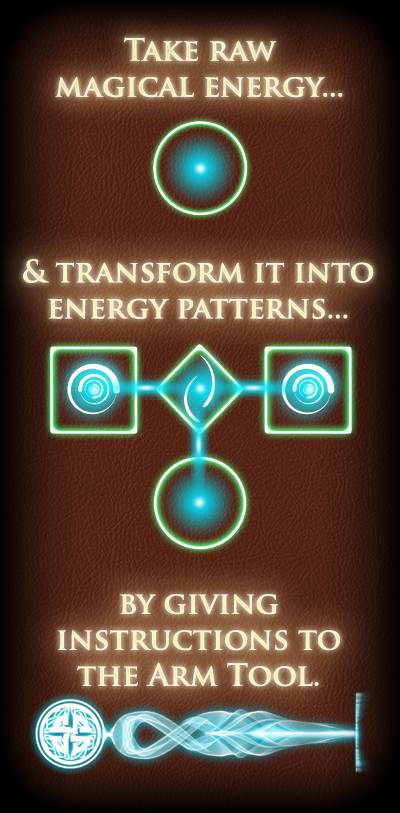 Here we see how to give instructions. In the upper right corner of the screen we see that the yellow Grab Instruction has been entered. Then two purple Turn Counter Clockwise Instructions have been entered. Lastly a Drop Instruction and two Turn Clockwise Instructions have been entered.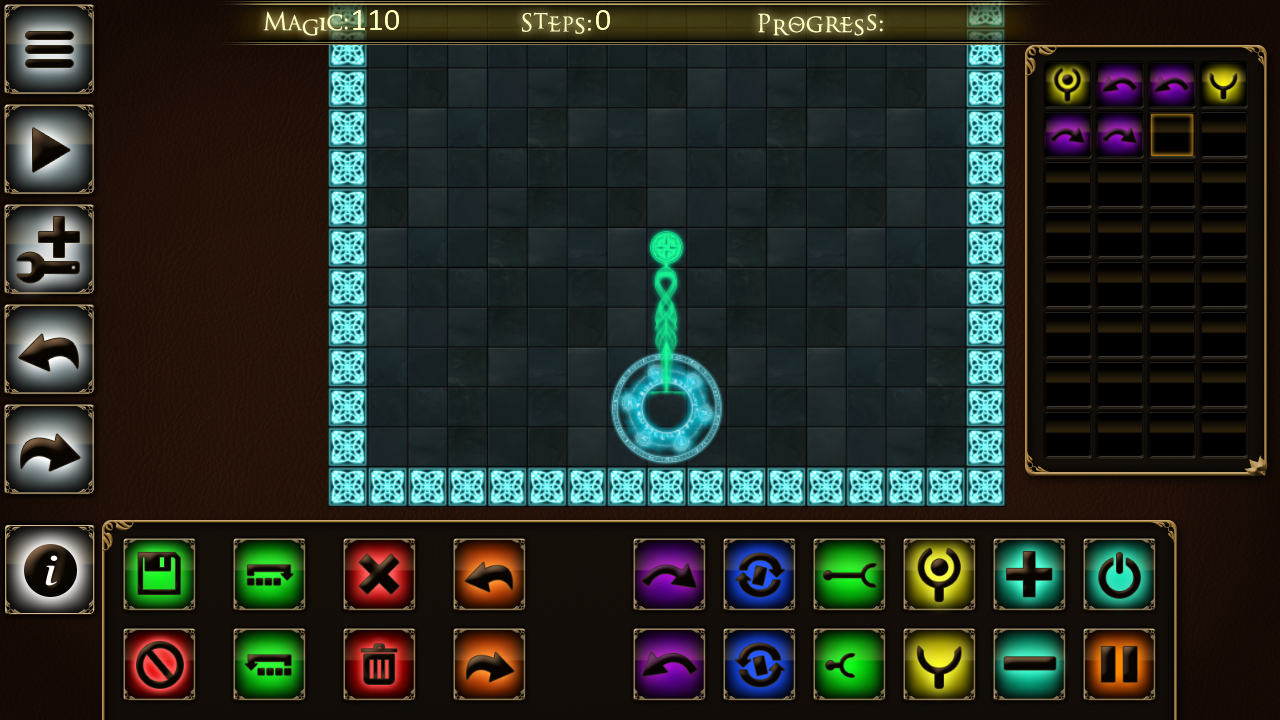 Here we see that the Arm is now following those instructions and has already grabbed an energy and turned counter clockwise twice and dropped the energy.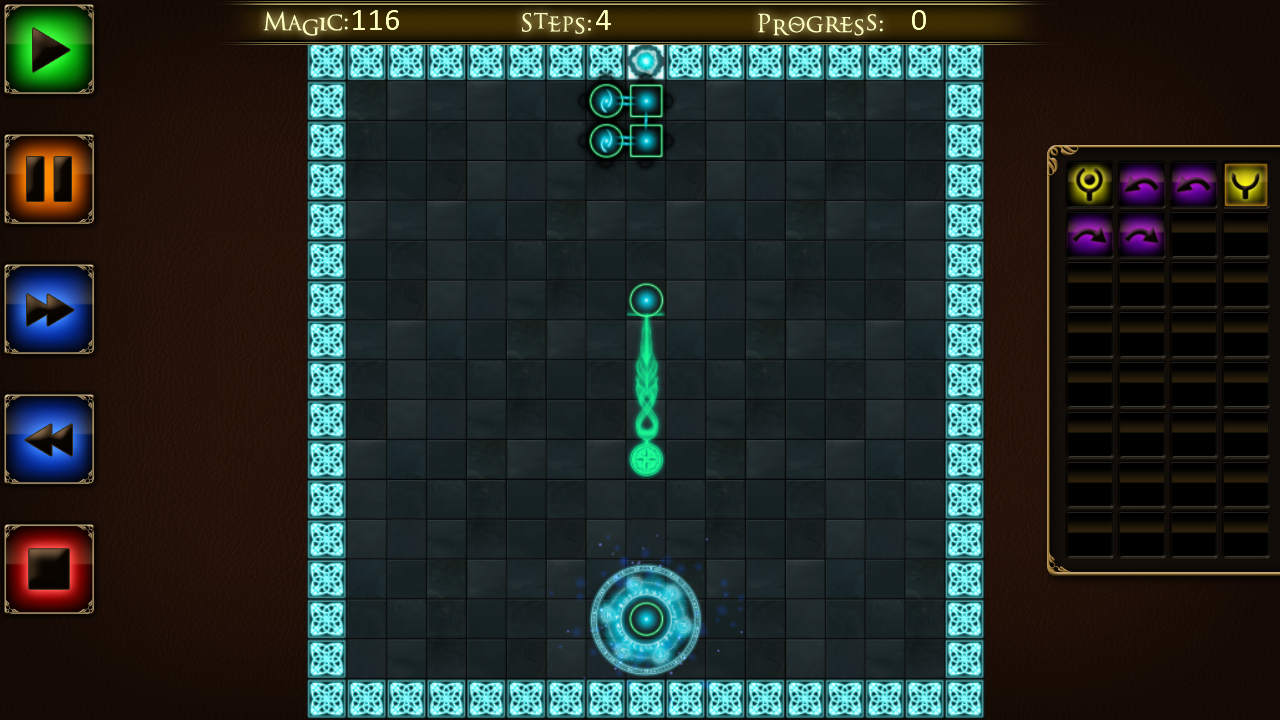 Here we see the Arm tools following their instructions to solve a puzzle and create energy patterns.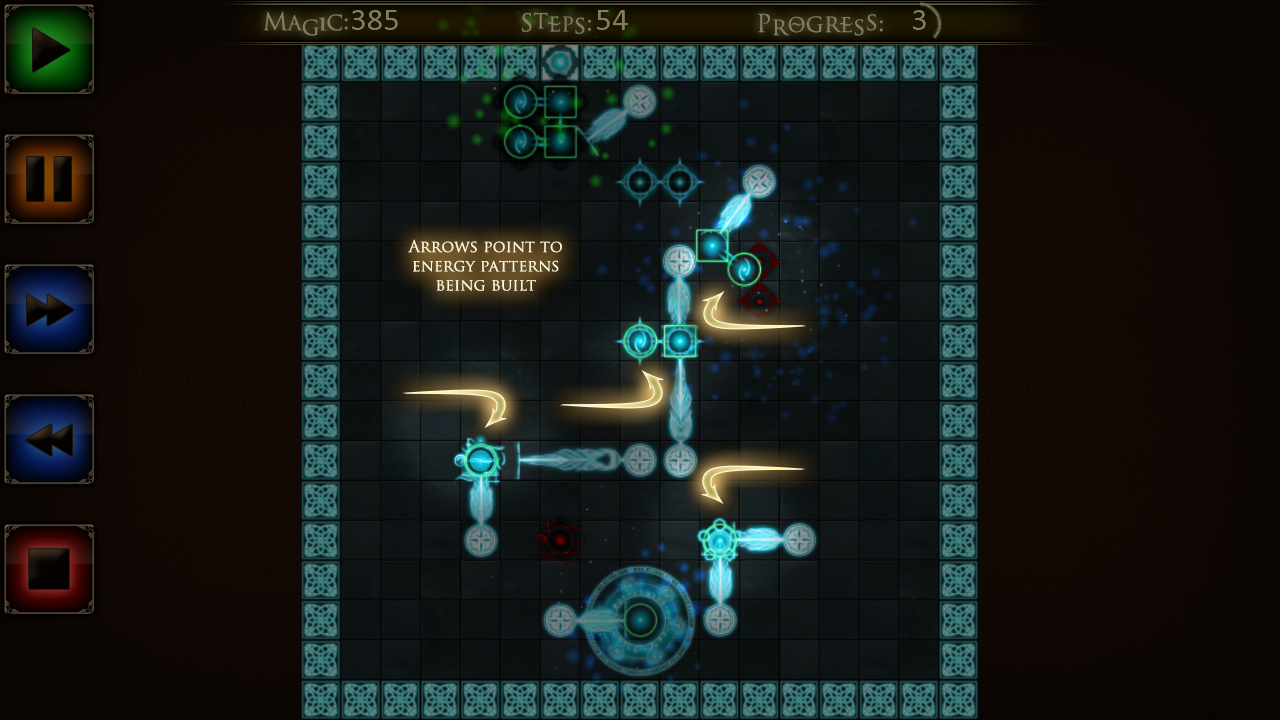 Now we see a completed energy pattern being moved into position.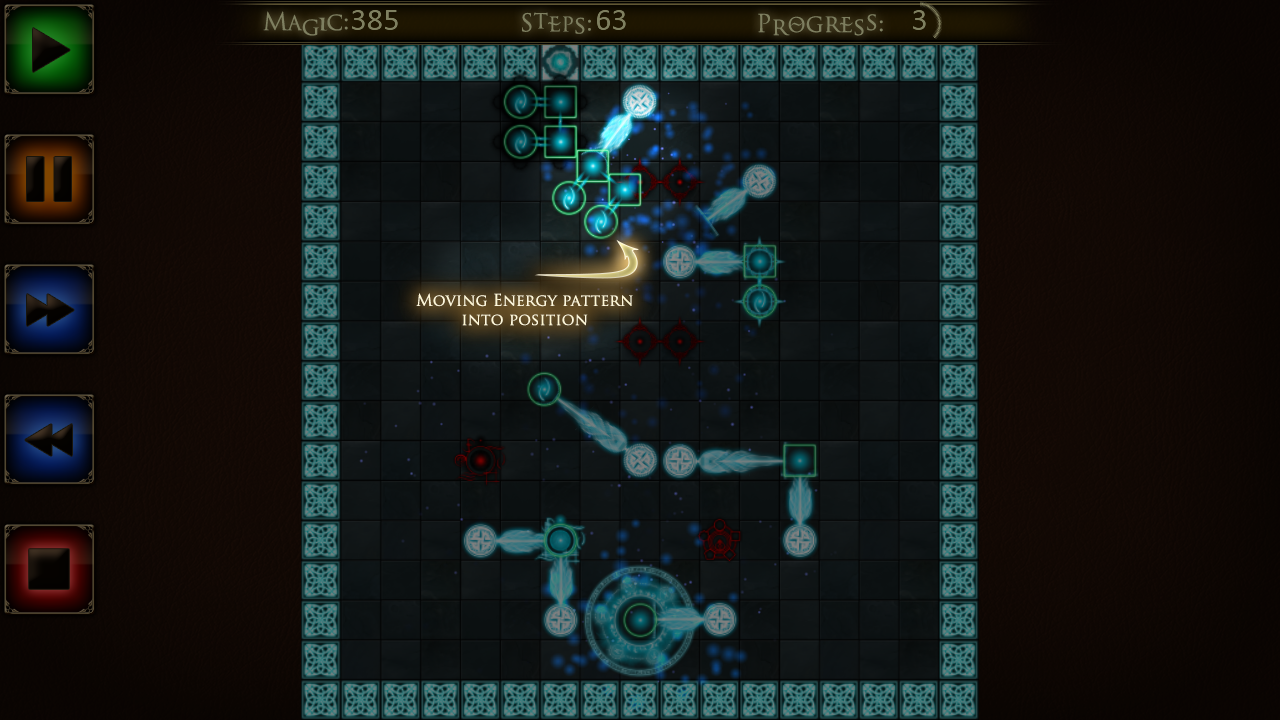 The energy pattern was correct and the progress counter was updated from 3 completed to 4. You have to complete 8 for the puzzle to be considered solved.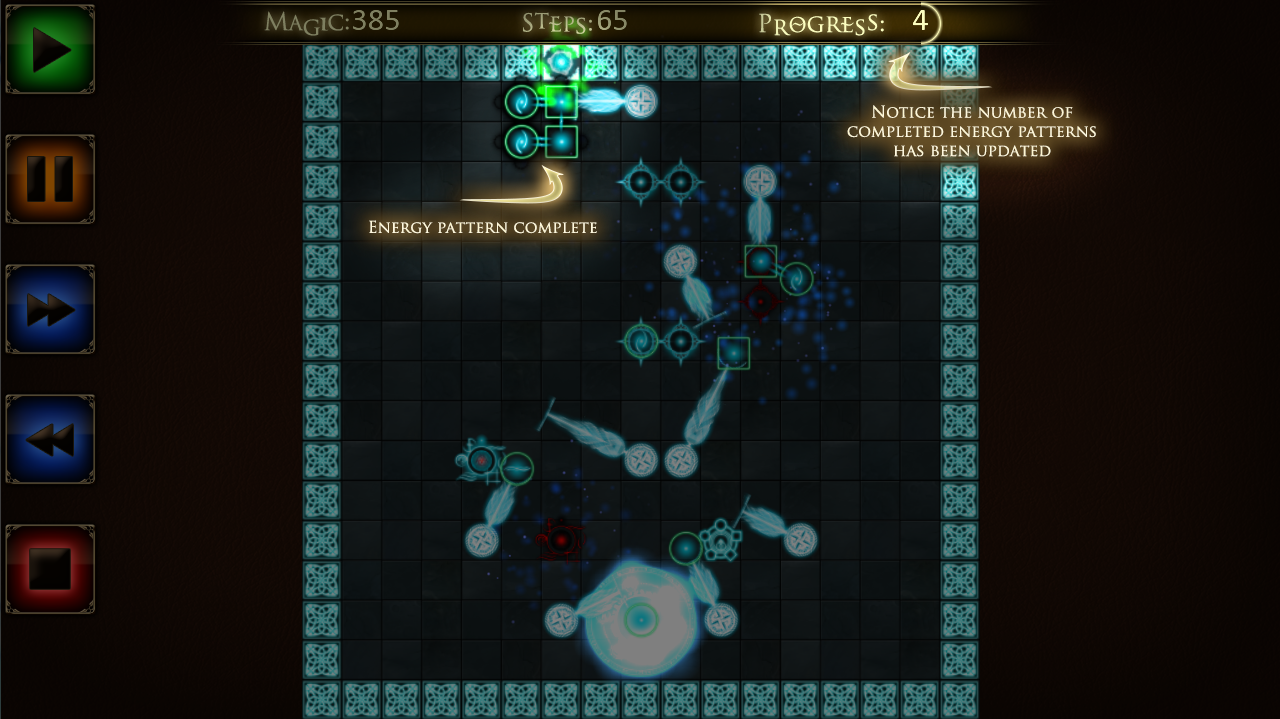 Check out the game on Steam at: Store.steampowered.com
Thank-you from the Glyphs Dev.