Is everyone ready? Did you find your seat? Do you have enough popcorn? Alright, then let us begin. :)


The light dims ... Pure exhilaration ... Who takes the stage? Glyph on Steam - Coming soon!


Yes, indeed, after a well-received launch on the Nintendo Switch (Even with us releasing the same month as a "new" Mario title), we are now bringing Glyph to Steam. Tested, polished, and with some great reviews to boot.
Yeah, I agree, a special occasion calls for a special screening.
So I brought along our new Gameplay Trailer. I hope you will enjoy it. :)



As some of the keenest among you will observe, this new Glyph game builds upon our old VR version from 2019 and is at first glance similar in name, appearance, and gameplay.

However, our new Glyph title has been thoroughly refined and improved over the last two years to become an entirely new PC game experience that does NOT require a VR headset to enjoy.

Start your journey by adding Glyph to your wishlist today! 👇
Wait, don´t leave yet. You will miss your chance to WIN one of FIFTY (50) COPIES of our new Glyph game!

Oh, cool. Thanks for sticking around. ;D
Here is how you participate in the raffle ...

Join us on our official Discord and share with us a screenshot showing that you have added the new Glyph title to your wishlist. Look for #TheRaffle. You can't miss it.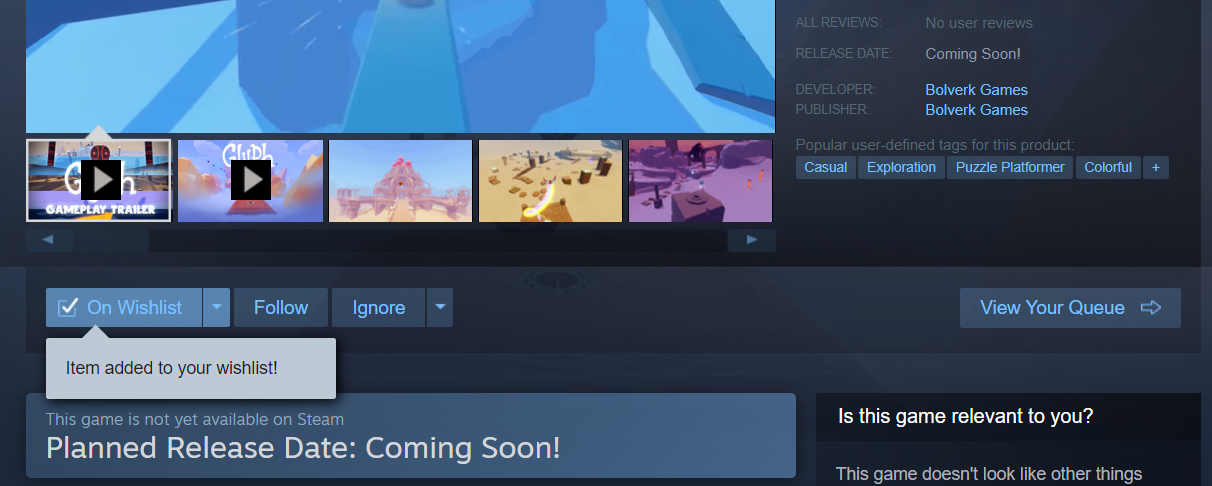 For your awesome display of Glyph patriotism, you will be part of our Glyph raffle! We are giving away one FREE GAME for every ten wishlist entries (capped at 50) before the deadline.
Deadline April 9!