A week passed and a new update - woha surprise :P
Despite the late updates in the past weeks, we somehow managed to prepare some new stuff for this week. I know that a lot of you are waiting for some new ingame goodies, and rest assured that you will get some with the next couple of updates (maybe not exactly THE next one, but you will get them soon).
Theres some great progress with the maps happening and I am really satisfied with the progress.
But anyway, lets go on with some media! First of all let me introduce the crossbow by logger, followed by his glock 17 (a quality weapon made in austria :D ) skinned by Pete.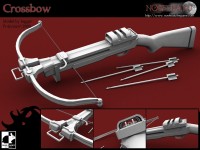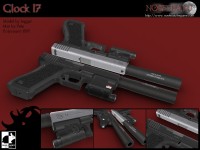 My .plan got also updated.