I can't believe that it has past a one year since first version 0.1 of Global Storm mod was released. Version 0.1 was released on 01.05.2012.
When I think that version 0.1 only had a changed values of weapons damage, rockets speed and few added items from Special Forces expansion. I'm proud to say that Global Storm has definitely evolved into more fun and exciting mod.
The changelog of this version is huge, but in short:
- Now it's better optimized mod
- New improved AI. (by Void from his mod ESAI v5.0)
- New weapons
- New 1P animations for all weapons;
- New firing sound effects;
- New textures;
and much more ! Full changlog is included in download.
MEC vehicles got new woodland and desert textures.
EU infantry got also new textures:
New minimap shape: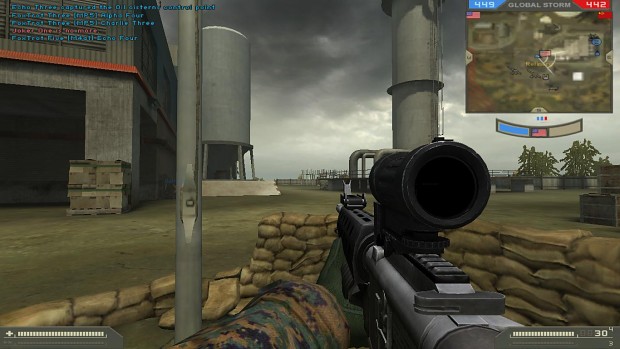 New weapons and a few examples.
In "Tutorial" video on main page you'll find instruction of adding weapons to infantry class.
This presentation is only a small part of features in v0.5
I Hope you like Global Storm v0.5, because I love it !
Foxfort
Out