Happy New Year - January
update
Working hard over Christmas, we have placed in 2 new abilities for the demon team.
Ghost Walking
This ability allows the user to walk through doors and props. It can be turned on and off at will. This drains the demons energy pool so should be used to take short cuts, escape and to plan attacks.

Select and Throw
This ability supplements the push and pull abilities. Mouse wheel scroll forward pushes an object, mouse wheel scroll back pulls an object and with the middle button you can select an object then click where you want to throw that object. Multiple objects can be selected.
Work in progress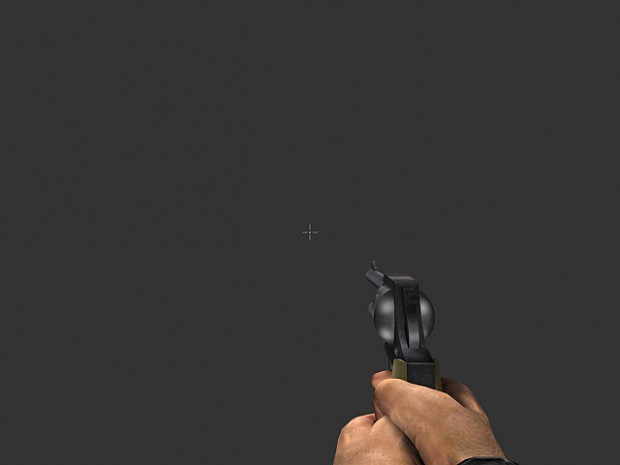 Thanks to DingoSnuffykins for this picture and update of the animations for the weapon models. Revolver by MagnumPI and hands by C-man.