Greetings, Painkiller fans!
New location is now open for you. And it's not yet another conversion of multiplayer map, it's a brand new environment designed with single player in mind.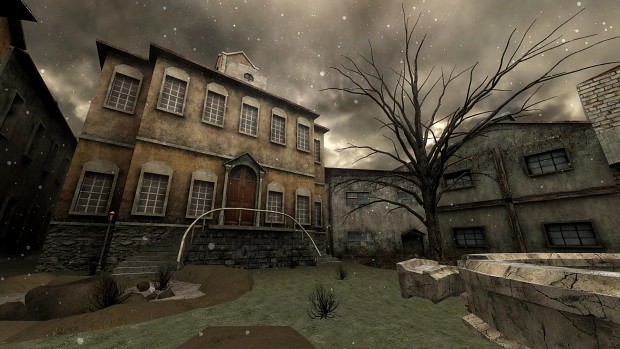 It's a small old town, once it was damned together with everyone who lived there. Of course, it has church with another twisted religion and huge hospital with ill doctors. Sometimes the town appears in the fog, and travellers who lost their way suddenly find themselves inside its walls and find out how much locals don't like outlanders, because for them living person is the same as undead for the living.