The first chance to play Substream was at a monthly small meetup for games enthusiasts near where I live. This was really eye-opening! Being the developer, I'm used to the game in every way. Not only did people find it hard, but they didn't grasp some of the more unusual features of the game - that space repeats and you don't have to shoot the enemy in front of you but can shoot the one alongside you for the same effect; or that your bullets reflect from enemy shields meaning you can accidentally shoot yourself. One person was concentrating so much on these difficulties that they didn't spot the game was animated to music at all!
Things had to change quickly, because the second showing of the game was coming up in a matter of weeks! Substream was shown in the main tent at the GameCity Festival at the end of October. This is a small but vibrant four-day festival with people of all ages popping in to try out new games. The game would need to be instantly comprehensible.
Most importantly, I added a tutorial. Tutorials are usually pretty dull, so I kept it short and gave it the same attention-to-detail that I give the rest of the game. It's interactive and can be completed in 50 seconds. It's animated much like any other level, and the tutorial instructions hang in the sky and pulse with the bass drum. As well as the tutorial, I added shadows which helped with depth perception, I changed a few visual aspects to make the game clearer and balanced the difficulty.
Taking the game to GameCity was scary but the game was received really well by almost everyone! Yay! Those changes had transformed the game.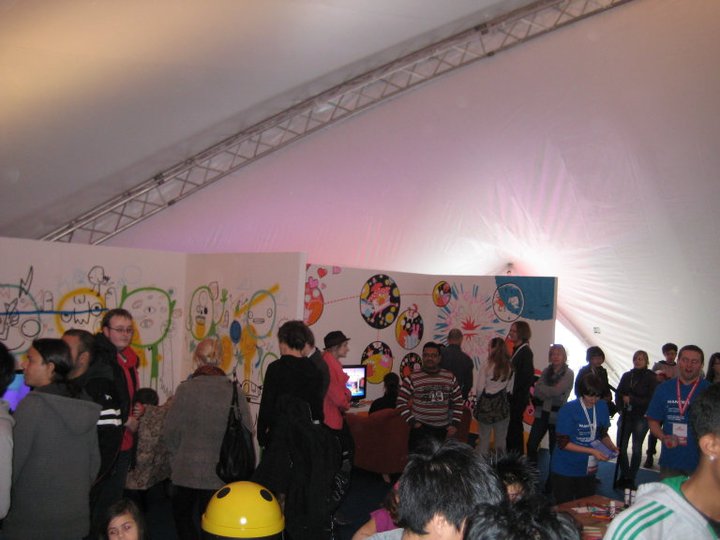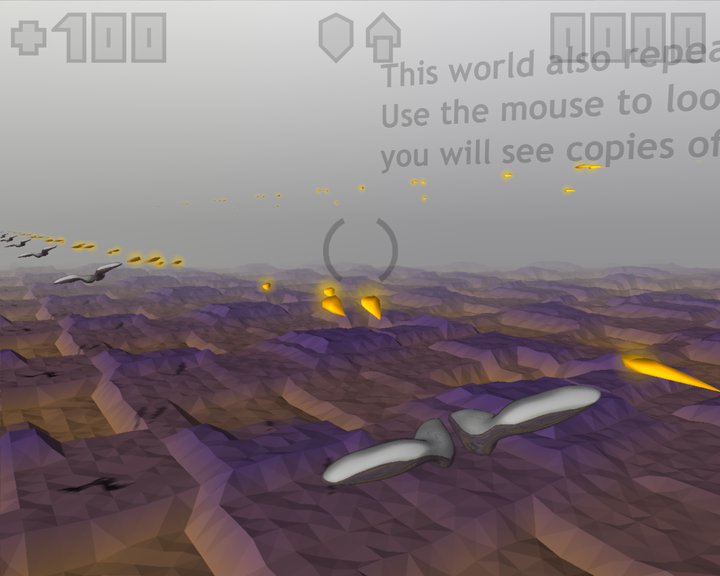 If you're an indie developer I totally recommend getting your game out there as soon as you have something to demo. Taking it to a festival was an amazing experience. It's funny how I've worked on it for nine whole months, but seeing a stranger playing it for ten minutes and walk away smiling makes it all worth while. The game was played constantly for three days. Small children played it co-op (one on keyboard to dodge and one on mouse to aim). Regular gamers found the difficulty just right and I rarely needed to give anyone directions.
Because people were getting to grips with the game, it once again helped the future direction to seem clearer. Things that I thought needed a lot more work seemed to be received better than expected. I also spotted which elements of the gameplay people got a kick out of and will look at seeing what more I can do with them. I'm pretty excited about the changes I have coming up. I should start to solidify what Substream's gameplay is like over the next couple of months, and will be working on new level design alongside tweaking the code.